CushyCMS is a relatively new approach to content management that allows you to take any website and add editing functionality and management to it using a very simple and easy to use interface. Today we're going to examine this new system in this CushyCMS Review and give you an overall view of how it works as well as rate it.
In order to use Cushy, you do not install anything nor do you require another web host. You can use Cushy to manage your existing sites. To do so, simply add your site into Cushy and you've now got a usable interface for easy site management.
The way it works is simple, you visit the website CushyCMS.com: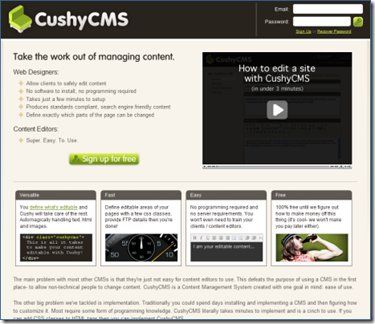 One there, you login with your account and are presented with the Cushy Control Panel page: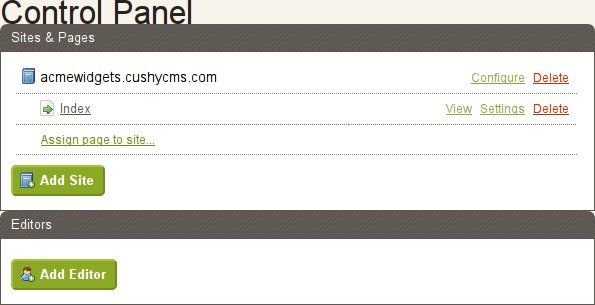 In this case, you can see I have a website added to it already, however, if you wanted to do add a new site, you could simply do so by
selecting the add site button which will present you with the following page: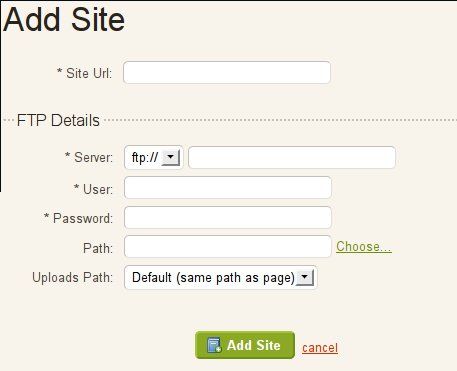 Once here, you fill in the details of you existing site and Cushy will import them into it's control panel which then allows you to edit
them. Once you've told Cushy where the site is and how to access it, you then add pages to Cushy like so:

We then have to tell Cushy what parts of your pages you would like
to have editable. You do this by following these intructions: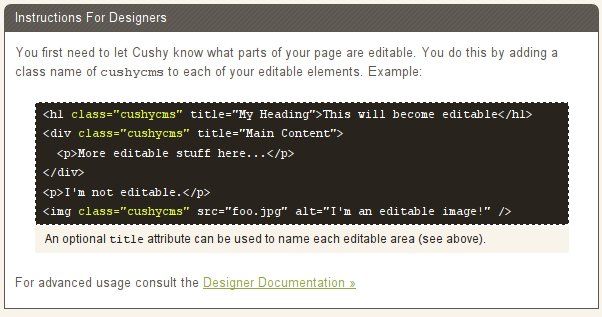 Once you do this, you will be shown the pages detected by Cushy and be allowed to select which ones you would like to manage from the Cushy interface: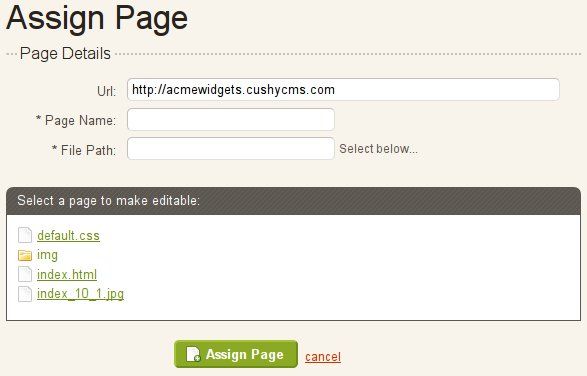 Simply click on the page you'd like to add, and add a Page Name: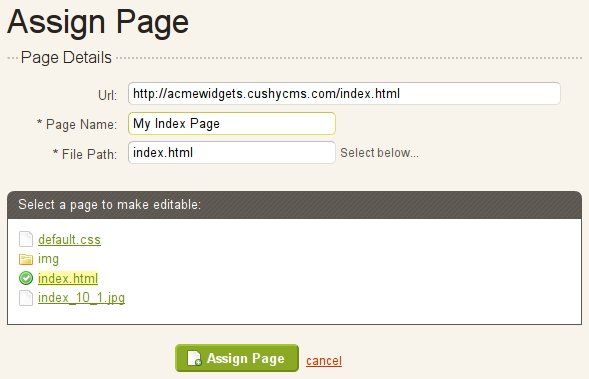 Congratulations, you have assigned a page. Now all you need to do is click on the control panel button to get back to the main page and you'll see the page you just added:

Now simply click on it's name and you will be dropped into the Wysiwyg editor and you can now start editing your site: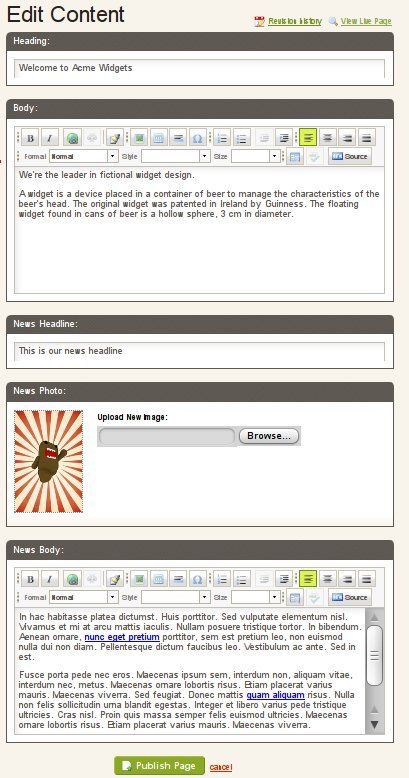 That pretty much covers it. You can read more about the advanced features at the CushyCMS website and there is also a great video on their front page that explains in more detail.
Items that could be improved upon are the detection of editable elements, if the team at Cushy could figure out a way to auto detect
editable areas without the end user having to modify their html and define it, they would have an exceptional product. As it stands now, however, it's still a very very nice interface and a very good option for those who have moderate html experience and just need a simple easy to use interface.
Try out CushyCMS on your site, you'll be pleasantly surprised.
Overall, although this is very difficult to rate, I would say that Cushy gets:
8/10