For the third time this year, the CMS Critic team – consisting of Mike Johnston and myself – were in Europe for a conference. This time, it was the Magnolia Conference 2014.
Set in the surprisingly hot and sunny city of Basel, Switzerland, Magnolia were hosting their fifth annual conference in the wake of the release of Magnolia 5.3.
Mike and I got ourselves down to the venue (a modern and beautifully designed Cinema) bright and early to ensure a front row seat for the opening keynote. As always, we were live-tweeting throughout the event. 
Success, Growth & New Horizons
The Magnolia Conference 2014 was split into technical, business and digital marketing tracks, but it all kicked off in the same place by Pascal Mangold, Magnolia's Co-founder and CEO. 
He spoke with energy about the recent history of Magnolia, citing some very impressive financial figures along the way. Notably, he mentioned how Magnolia had doubled their revenue in just two years, growing by 35% year on year in the process.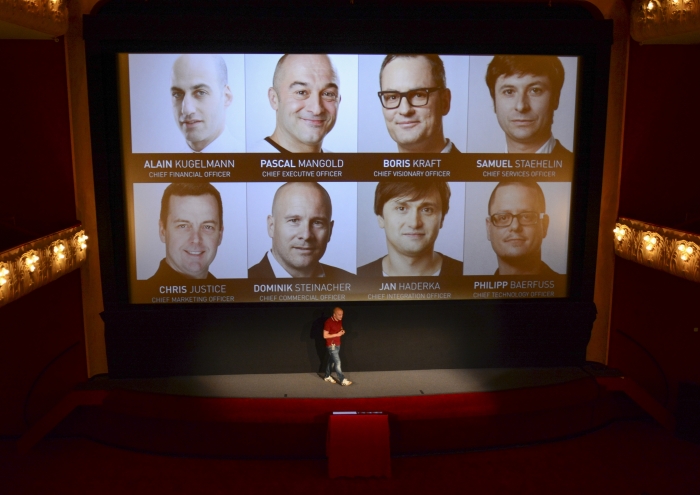 Following up from Pascal Mangold was Boris Kraft, who was introduced with his brand new title of Chief Visionary Officer. 
Being a co-founder and a now former CTO himself, Boris picked up where Pascal Mangold left off with Magnolia's progression.
He touched on some of Magnolia's biggest clients, and gave some brief details about how each one had made use of Magnolia 5 in particular. Such clients included Virgin America, Al Arabiya and The Telegraph.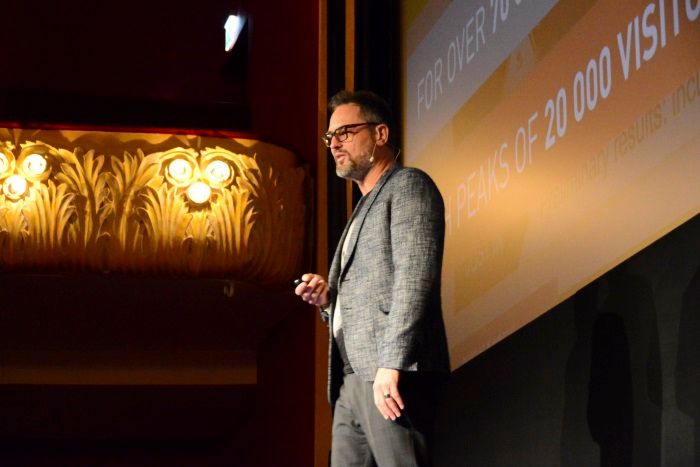 Before wrapping up the opening keynote, Boris Kraft had a chance to speak about Magnolia 5.3, the latest version of their platform which boasts a heavy focus on personalization.
The Chief Visionary Officer skimmed through this focus before mentioning some of the new features, such as the Magnolia App Finder. You can read more on Magnolia 5.3 right here.
"What I really like about Magnolia 5.3, is that it validates our apps approach" – @bkraft Chief Visionary Officer of @magnolia_cms #mconf14

— CMS Critic (@cmscritic) June 25, 2014
Personalization Nation
Following the opening keynote, Philipp Barfuss of Magnolia got the ball rolling with the word on the lips of almost every Magnolia Conference 2014 speaker and attendee. Personalization.
He spoke about how Magnolia 5.3 utilizes four key personalization tools; visitor/user traits, content variations, segments and personas.
Together, these four tools combine to form a formidable arsenal to help personalize content for users of different ages, locations, device, and more. Not to mention date and time specific content and other such variations.
#Personalization in @magnolia_cms 5.3 via traits and content variants being showcased at #mconf14 #cxm #CMS #wxm pic.twitter.com/pxchgdi0dN

— CMS Critic (@cmscritic) June 25, 2014
.
Philipp Barfuss also showcased the previews feature, which allows publishers and marketers to preview content variations and targeted content as if they were the intended audience, simply by selecting different personas from a drop-down menu.
Andreas Weder and Mikael Geljic of Magnolia then took to the stage to walk the audience through app creation with Magnolia 5.3.
. @Mgnl_UX & @mikaelgeljic recapping @magnolia_cms ' 5.3 enhancements related to app building pic.twitter.com/qffpIXjd66

— CMS Critic (@cmscritic) June 25, 2014
They both demonstrated how the "Photo Scout" app worked, fetching images from Instagram to be readily used within Magnolia. Leaving the technicalities to one side, it was a good way to simultaneously showcase Magnolia 5.3's app development features, along with its social media integration options. 
Meanwhile, in other sections of the Cinema, clients and partners of Magnolia such as SysEleven, Atlassian, MBC Group and more also had time to talk about how they make the most of the CMS. For me though, the highlight of the day was to be found right at the very end. 
The Roundtable Discussion
Day one of the Magnolia Conference 2014 was capped off with a roundtable discussion. Technically, there was no round table in sight, but the professional (yet quirky) panel members more than made up for it.
Our very own Mike Johnston was joined by Tim Walters from Digital Clarity Group, Adriaan Bloem from MBC Group, and Janus Boye, CEO of J.Boye. The discussion was also moderated by Magnolia's CMO, Christopher Justice.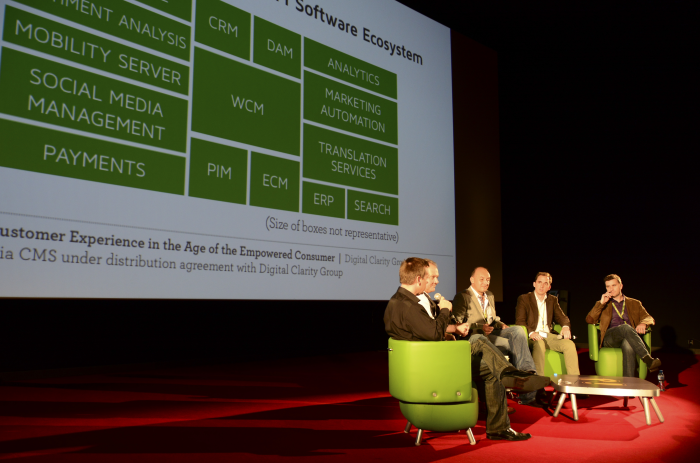 The discussion between the panelists began regarding customer experience management, which quickly led us back to the question of personalization. 
"You can call it personalization, but relevance is the goal." – @tim_walters from @Just_Clarity #mconf14

— CMS Critic (@cmscritic) June 25, 2014
Opinions about the validity of the term and the extent of its reach were broadly discussed by the panel. A concensus soon emerged though. Personalization is all well and good, but relevance is the true driving factor for good, consistent customer experience management.
After that, the creepiness of personalization became the talking point. 
The discussion is now about the fine line between relevant/helpful personalization, & creepy personalization #mconf14 pic.twitter.com/Lski4TMyMX

— CMS Critic (@cmscritic) June 25, 2014
By creepy, I mean the insanely fine-tuned personalization tactics employed by the likes of Amazon. For example, their personalized product recommendations are great, but sometimes they're a little too great. Which can get creepy.
The discussion came to an end with the spotlight on the term "CMS". One member of the audience felt the term was outdated, but the panel seemed to be more inclined to blame marketers, who seem to regularly throw out jargon to reinvent the term, slowly drowning the average consumer in acronyms.
Mike Johnston discussing the jargon surrounding CMS. Do marketers come up with new acronyms too regularly? #mconf14 https://t.co/mxpBCELN6v

— CMS Critic (@cmscritic) June 25, 2014
Immediately after the roundtable discussion, it was time for the after-party, where the conference came to a relaxed end with some drinks and snacks.
A World Cup fixture was even being screened for those wishing to watch the action, which I felt was a very nice touch. The venue? A Church.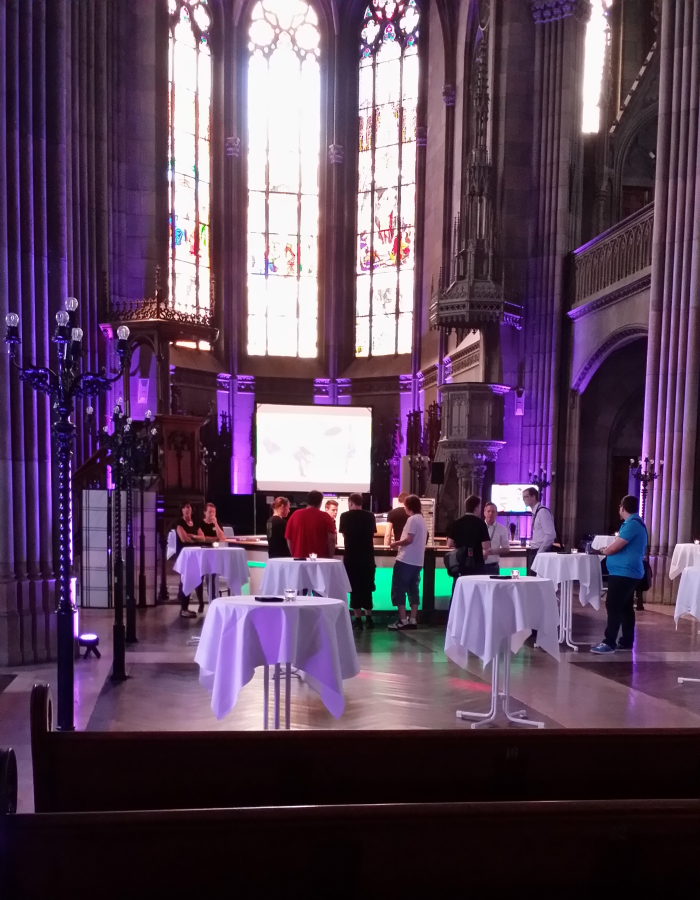 All in all, day one of Magnolia Conference 2014 was enjoyable, informative and even quite funny at times. Needless to say, I'm looking forward to day two. 
To access our full twitter coverage of day one at the Magnolia Conference 2014, head over to our Twitter page, or the hashtag #MConf14.
For more information on Magnolia Conference 2014, check out the official website.
Images: Magnolia