A streamlined implementation process is essential for marketing automation success.
When utilized to its full potential, marketing automation will be a highly valuable asset to your organization; but if you haven't implemented it properly, you'll end up seriously disappointed with the outcome.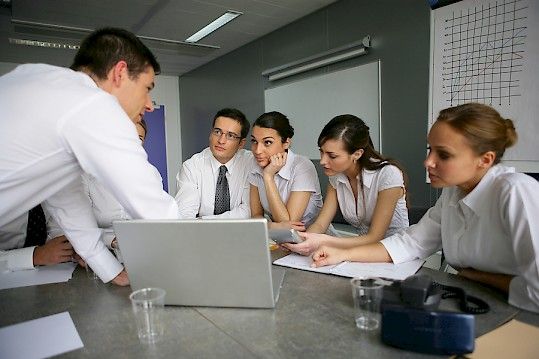 Getting things right from Day 1 is the best way to start, so I've put together 5 steps to help you to successfully implement your marketing automation and get the results you're looking for.
1. Spring Clean your CRM
Before you even get started with your marketing automation implementation, you need to start cleaning up your CRM. You'll need to import your contacts from your CRM and the last thing you want is to sync a whole bunch of duplicate accounts.
If you haven't used marketing automation before – it's likely that you already have number of duplicate entries on your system. Take the time to sift through these and make your list as clean as possible before you start the implementation process. It may be a tad tedious, but it will take a massive mess off your hands further down the line.
2. Verify Email Addresses
You're going to be sending out more emails than ever before, so it's important to make sure that someone is actually going to be at the receiving end when you do. After you've cleaned up your contacts, you can use an email verification service to weed out any incorrect emails before you start uploading them.
Check out email verification service providers such as Data Validation, which integrates with numerous email marketing tools such as Mailchimp and AWeber.
3. Define What Constitutes A Qualified Lead
Marketing automation will significantly increase the number of inbound leads you receive, however – it's also important to identify and segment these leads properly. In order to do this, you need to sit down with your sales and marketing team to define what constitutes a qualified lead and which leads fall into the 'need a little more nurturing' category.
This will ensure that your sales team only receive leads that have progressed further along the buying cycle, whilst your marketing team can focus on warming up the leads that aren't quite as there yet.
4. Communicate With Your Sales Team
It's important to sit down and talk to your sales team about the new marketing automation processes and what they can expect. Remember, these leads fuel their paycheques, so they're going to have a lot of questions and it's important to be prepared.
If you ask for their input from the outset, you'll flag any issues in advance and avoid any unexpected setbacks down the line.
Your reps will probably be concerned about how the new leads will be distributed and assigned, so you'll need to be able to address that. You'll also need to ensure that communication processes between your sales and marketing teams are set up properly so that none of your leads get lost in translation.
5. Start With The Basics
There might be a ton of exciting new features available to you, but that doesn't mean you have to use all of them at once. It's important to ease into the implementation process and take it one step at a time.
Focus on the marketing automation processes that you need in place right now, and take it from there. You can look at adding more features once you've become more familiar with the platform. Start with what you're doing at the moment, automate it, assess it, tweak it, and then move on to the next thing.
If you don't have the resources available to dedicate to even basic implementation, then it might be a good idea to look at hiring a third party partner to assist with the process.
This is pretty common territory for CRM implementation but there are also many companies offering the same service for marketing automation. Most marketing automation providers, such as Pardot, will provide a list of recommended partners on their site.
Ready To Go? Great. Keep Going.
Once you've set up your marketing automation processes, it's essential to stay ahead of the pack by keeping an eye on your analytics data and trends. Keep your marketing automation skills fresh by staying abreast of what's working, what's not working, and what's left to learn. That's really the most important thing here.
Once you continue to stay on top of things, you'll continue to see results.
If you have any key tips you've learned for successful marketing automation implementation, we'd love to hear them. Why not scroll down to the comments section below and fill us in.