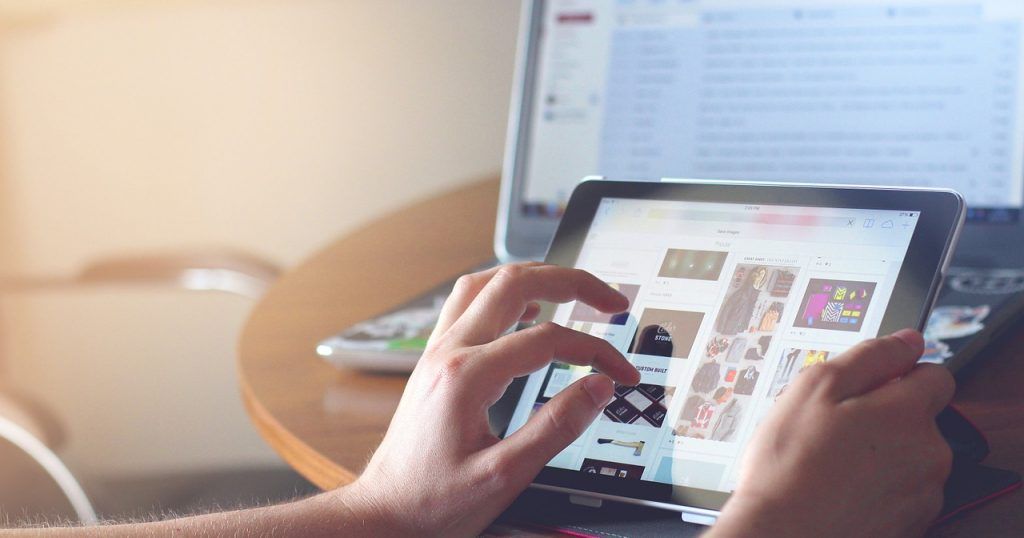 Why do organisations need to consider a digital transformation?
Organisations need to do more than just consider a digital transformation. It is a vital step when you need to kick start your company's digital strategies overlooked during its evolution.
Being left behind and forced to play catch-up is an expensive gamble that will allow your competitors to gain a significant advantage over you. Digital transformation is not just an empty phrase, it is a true philosophy for defining a content strategy that charts the needs of your target audience by establishing the kind of content they should find engaging, by identifying the channels and schemes for reaching them and formulating the KPIs necessary to measure it effectively.
Only by defining the touch points you want to track across all channels, both online and offline, and then optimising the customer journey accordingly, can you determine the tools essential for you to capture and gather the data required for optimising your content strategies. In this way, you can achieve a marketing performance that goes way beyond just satisfactory.
Also, segmenting your customers using their behaviour or character traits and making sure you are integrating your e-commerce strategy with your multi-channel strategy, makes it possible for you to achieve customer delight and boost your sales revenue.
By delivering a consistent user experience that exceeds customers' expectations across all devices and channels through things such as having a responsive web design, your digital presence can achieve a true single customer view.
These tools are vital parts of your digital brand marketing strategy, as well as ensuring that the client data you gather fully integrates with your email data through your CRM. Plus, when you are keeping your corporate vision in line with a thorough understanding of both your customers and current digital trends, you can help your company resonate as a brand-leading multi-channel business. This in turn will assist you in achieving your strategic objectives.
Can you point to examples of large organisations with traditional business models that embraced digital transformation, as well as the results they've seen?
Groundforce (part of the Vibroplant group) have been offering total solutions to the construction industry for the last 30 years in the UK, Ireland and mainland Europe. They had an obsolete CMS and it was crucial to improve the speed, functionality and usability by incorporating all websites into a one-domain strategy on a fully-responsive website. The challenge was to import products, users and technical documents to the new site and unify them into a consistent user experience.
As Claire Locker, Account Director at NetConstruct explains, "Our client, Groundforce, was very forward thinking… Rather than the website branding being born out of the existing marketing requirements, the website has been the driver for their branding and marketing. These aspects are now found in all their communications, from brochures to presentation formats." Since that digital transformation, there has been a rapid upturn in results. Several large orders were placed on the UK and German sites shortly after launch and there is now a drastic reduction in page load time. These are precisely the ways in which digital transformation can improve the customer experience, promote brand advocacy and boost ROI.
By keeping an eye on how your customers relate digitally to their interaction with your company, you can actively continue to enhance and refine the customer journey, garnering favourable responses from your users.
What are the consequences for companies that don't embrace digital transformation?
Ignoring digital transformation can be perceived by customers as you having a lack of interest in them. Clunky and awkward customer experiences quickly result in customers looking elsewhere. Users are no longer limited to where they can access online content, and they know it. With mobile phones, tablets and laptops affording consumers access on the go, it is necessary to keep your site fast and efficient, regardless of the device on which it is viewed. It is essential to understand the way in which your website is accessed as it is a defining factor in understanding your customers.
Claire Locker goes further to illustrate users' perceptions of a bad digital experience. "Any obstacles in their way such as poor usability, poor navigation, links which don't work or poor design are held against the company.  The website is possibly the first point of call for a potential client – if they do not like what they see, the chances are that they never contact the company at all – a missed opportunity." It is then a tough, if not impossible, task to try and win that visitor over again. So, consider this when implementing digital transformation without a proper understanding of whom you are attempting to engage with.
What is the value of approaching digital transformation as a coordinated strategic programme as opposed to through separate digital initiatives when individual needs arise?
Coordinated strategic plans must be based on an understanding throughout all areas of the organisation. This means knowing what the goals and expected outcomes are, and what they mean to the people involved. They should have an clear understanding of the transformation process, and how their roles fit into it. Creating measures that in turn unify the look, the feel and the perceived identity of the company is an essential part of making sure that digital transformation has a consistent and homogenous quality.
Welcome the constructive input of all staff in the process, and gain an understanding of how the customer will relate to your changes – determine whether this reaction is favourable for your digital business model and your users' needs. Implementing digital transformation based on deliverables and a realistic schedule means regular departmental meetings to assess the process, the project's progress, measuring the real-time effect and checking that the vision is still relevant and being implemented correctly.
Claire Locker has done a lot of work with clients performing such transformations. In her experience, having a, "holistic and recognisable approach to all the marketing channels – website, social media, advertising campaigns, brochures and development internationally – serves to strengthen the design aesthetics and build customer loyalty and recognition."
Making sure all processes are fully supported through the correct structure and tools will ensure the transformation promotes the digital maturity of your company.
After all, businesses need to grow and develop. A badly implemented digital transformation that generates a misaligned digital experience and loses customer loyalty will result in a King Midas in reverse effect, and nobody wants that.
---
This post is sponsored by Kentico. Find out more at Kentico.com