SpeedWapp is a web based application which aims to simplify website creation by transforming code editing into an entirely interactive task.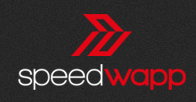 It's a WYSIWYG website creation tool that can be used by web designers and developers (frontend and backend), as well as web entrepreneurs who can concretize their projects using customizable templates.
The web is in constant evolution. SpeedWapp aims to contribute to this progress by bringing an innovative approach to website creation. From the beginning to the end, building websites become a more efficient task for developers who will spend less time coding interfaces while focusing on the more complex or specific aspects.
The platform is still in development, though some of its features are already available. These are some of its most interesting features:
Bootstrap grid system and all the Framework's components available to build responsive websites
Drag and drop prototyping
Bootstrap template import
Possibility to import wireframe mockups (Balsamiq) and convert them into dynamic web pages.
A CSS proprieties panel which let users add any kind of css style interactively.
Compatibility with WordPress and Synfony2
The Official Launch
The first version of SpeedWapp will be officially launched on October 8th 2015.
You can become and Ambassador of Speedwapp by participating to this campaign. You can give your views and ideas about the project to improve it, share it with your friends. Many rewards are to be won!