To complete our featured coverage of DNN Software, we're taking a look at how DNN Evoq 8 handles day to day content management.
Over the course of this week, I have delved into Evoq 8's integration options, advocate marketing features, analytics & personalization features and more. Mike Johnston was also given a personal product demonstration, before his interview with DNN's CEO Navin Nagiah.
For those of you who still aren't familiar with DNN Software, the .NET giants are trusted by over 2,000 brands across the globe, including a number of Fortune 500 companies, DNN was named the 2014 Critics' Choice Award Winner for Best Small to Midsize Business .NET CMS.
Craft & Manage Content (Without Calling IT)
In my coverage of Evoq 8's analytics and personalization features, I mentioned that DNN Software's CEO, Navin Nagiah, recently said that:
"Websites are now being owned more and more by marketers. But if you go back five, eight, ten years ago, website were owned by IT.

So the CMS [Evoq 8] had to pivot to be one for marketers. Super easy to use, super simple to update content."
Obviously, the words of the company's CEO are reflected in the finished product that is Evoq 8. The platform has been designed from the ground up to be used by marketers, rather than by IT.
Adding pages is a simple process, with details like page descriptions, titles and tags being easy to configure.
Evoq 8 also provides pre-built page layouts for marketers to choose from, alongside the option for them to craft their  own and save it as a template for re-use.
This includes the ability to drag-and-drop resizable page elements in order to perfect the design of each page with ease.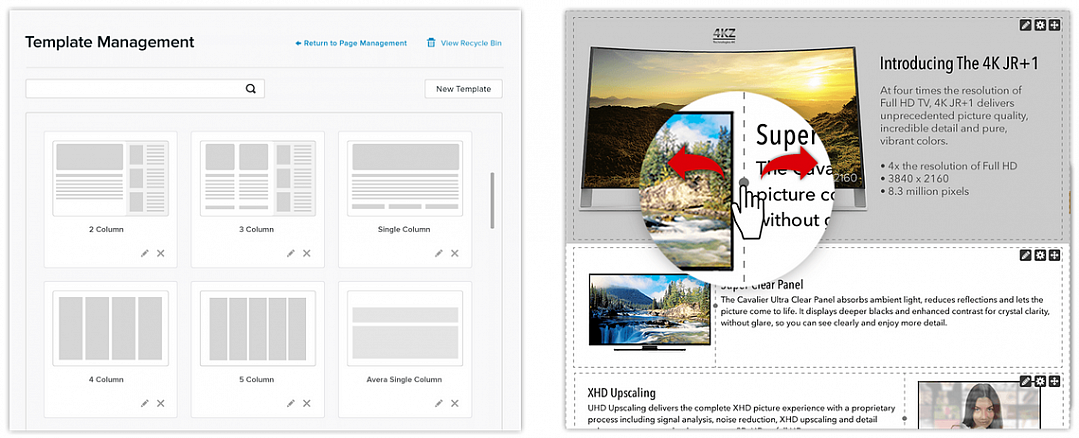 Marketers can also resize, crop and rotate images on the page without accessing an external image editor. Evoq 8 automatically resamples the image for best quality.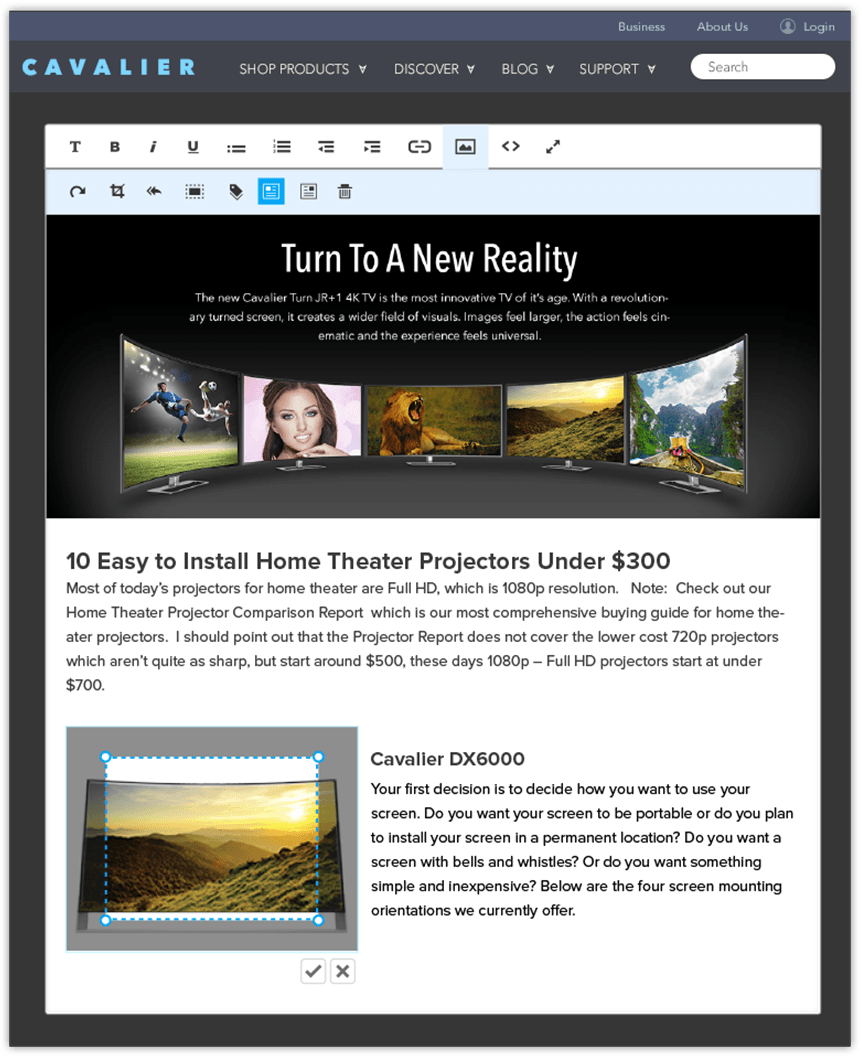 Every Asset, One Interface
DNN Software has done very well to streamline the entire asset management process with Evoq 8.
The platform integrates with a number of popular storage solutions including; Box, Dropbox, Amazon S3, Azure Storage and Microsoft Sharepoint.
More impressively though, DNN Evoq 8 doesn't just integrate with these individual solutions. It centralizes them, bringing every asset from every storage solution to one manageable interface.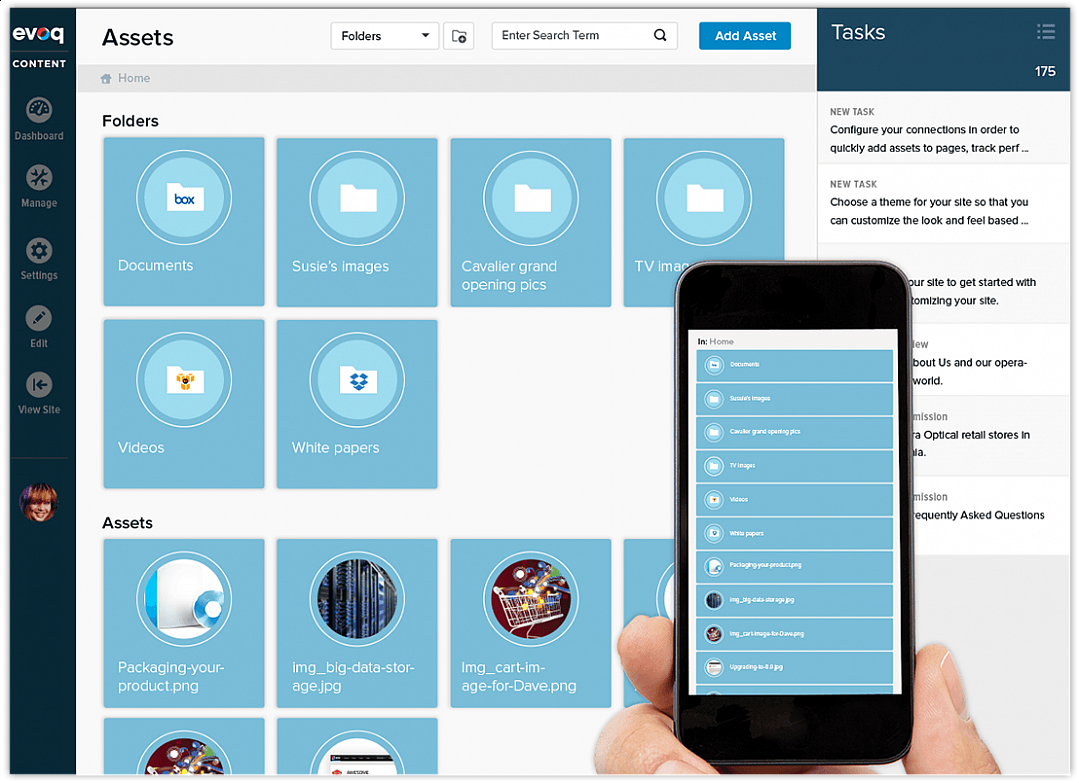 As with all other interfaces, the asset management page within Evoq 8 is sleek and beautiful. Files and folders are neatly tiled, while convenient search options top the page.
Furthermore, marketers can subscribe to notifications in order to be alerted any time a file or folder is added or changed, in any connected repository.
Lexus-like
I'm going to end our featured coverage of DNN Software with another quote from the company's CEO Navin Nagiah, which I found highly interesting.
"We're like a Lexus. Very good value for money, high utility, really well designed, and we're going to stay with you for a while."
Find out more about DNN Evoq Content 8 by visiting their website.
Also, you can explore more of DNN Evoq Content through our CMS Directory.