DoceboLMS 4.0.2, open source e-learning platform written in PHP and MYSQL, is online, scope of this release is to integrate new web training scenario like social training and third party applications interfacement.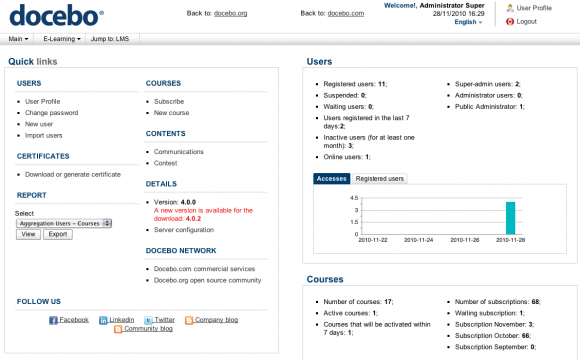 Features like support for learning simulators (serious games and intractive games), informal training , social learning (system is now interfaced with Facebook, Linkedin, Twitter e Google) and improved reporting system are the focus of this release.
They have also activated more community tools like online lessons, completely rewritten new manual and new website.
You can find all at http://www.docebo.org