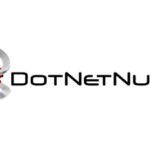 DotNetNuke Corp., the company behind the most widely adopted Web Content Management Platform for Microsoft® .NET, today announced the release of the DotNetNuke Professional Edition 5.3. The release includes new tools targeting the needs of business-critical web sites including page level content change approval workflows, new tools for editing pages, and a new ribbon bar control panel. The DotNetNuke platform, which is the core of the DotNetNuke Community, Professional and Elite Editions, includes new features in version 5.3 such as a sophisticated taxonomy system, a new messaging capability and API, and an enhanced social media user profile feature for richer online user experiences.
News Highlights
Available today, the DotNetNuke Professional and Elite Editions 5.3 exclusively feature:
Page Level Content Change Approval Workflows – Administrators can create custom workflows with an unlimited number of states and reviewers. Workflows can be set at the page level to require approval for any changes to any module on a specified page. Workflows can also be defined at the module level, requiring approvals for changes to content changes in an individual module.
Ribbon Bar Control Panel – The new ribbon bar control panel provides content contributors with more editing options in a highly convenient format, allowing users to create pages, install new modules, edit content, and preview pages more quickly and easily than ever before.
My Editable Pages – This new editing feature provides links to all of the pages and modules in the site that a content contributor has permission to modify, enabling more efficient page editing.
New features in the open source core of the DotNetNuke Professional, Elite and Community Editions version 5.3 include:
Taxonomy – A sophisticated taxonomy system allows a web site administrator to create an unlimited number of vocabularies of terms to associate to pages or modules in a site. These attributes are stored in a common content store, which provides new ways to aggregate and publish content.
Social Networking – A new, rich user profile forms the basis for advanced social networking applications. It supports templates for simple layout customizations and allows users to upload photos so they can easily personalize their identities.
Messaging Capability – A new message repository and API allows messages to be delivered in a variety of ways including real-time and batch. An inbox provides users with a view of the messages they have received and sent, as well as administrative tools to manage the messages.
Shaun Walker, Chief Architect and Co-Founder of DotNetNuke Corp.:
"Our customers will be very pleased with the 5.3 release. The Professional and Elite Editions include valuable new features that will help users with business-critical web sites achieve more control over their web site content and more efficient content editing. The new features in the open source core including the taxonomy, messaging, and rich social media profiles will delight all users of the DotNetNuke platform who wish to extend the capabilities of their web site to create more engaging experiences for site visitors."
About DotNetNuke Corp.
DotNetNuke Corp. is the steward of the DotNetNuke open source project, the most widely adopted Web Content Management Platform for building web sites and web applications on Microsoft .NET. Organizations use DotNetNuke to quickly develop and deploy interactive and dynamic web sites, intranets, extranets and web applications. The DotNetNuke platform is available in a free Community and subscription-based Professional, Elite and Elite Premier Editions. DotNetNuke Corp. also operates Snowcovered.com where users purchase third party software modules and skins. Founded in 2006 and funded by Sierra Ventures, August Capital and UV Partners, DotNetNuke Corp. is headquartered in San Mateo, Calif.
For additional information, visit www.dotnetnuke.com.