Ecwid enables you to create a simple yet effective online store in a matter of minutes.
The platform was recently chosen by WordPress.com alongside Shopify as an e-commerce integration partner, and when you discover just how flexible Ecwid can be, it's easy to see why it made the cut. It currently boasts a user base of over 400,000 merchants spanning 175 countries.
Their free plan lets you sell up to ten products, whilst their priced plans give you greater freedom without breaking the bank. With unlimited storage and bandwidth, no transaction fees and over 35 payment options, Ecwid is a lucrative e-commerce solution.
Pure Flexibility
Ecwid is all about going with the flow. It takes almost no time at all to go from signing up on their website, to testing out your brand new online store.
You can create your account using email, Facebook, Google or even PayPal before being directed to your admin panel. Then, you can decide on using your own domain name, an Ecwid free domain, or more interestingly, you can also embed Ecwid into a current website.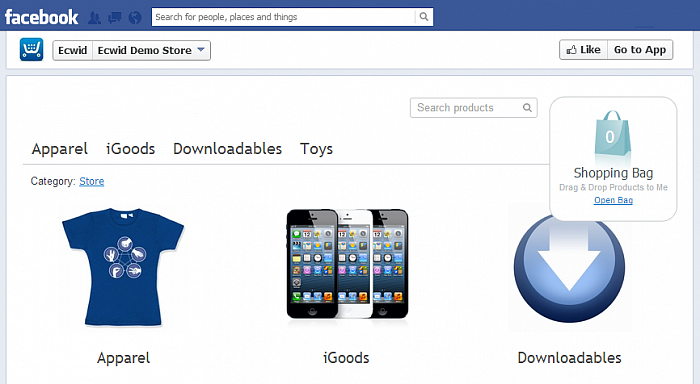 But Ecwid's flexibility doesn't stop there. You can embed your store into a huge range of platforms, content management systems and even social media websites. WordPress, Joomla, Drupal and Squarespace are just some of the names which Ecwid can quickly and easily fit in to.
Furthermore, you can embed Ecwid stores into Facebook, Tumblr, Yola, Ning and other social networks. It's fair to say that there aren't many places on the web where Ecwid doesn't integrate.
As Easy as Ecwid
With all those integration options, you may be wondering about the complexity of Ecwid behind the scenes. Thankfully, there isn't much to wonder about.
The Ecwid admin panel is super easy to understand, and you won't be needing any technical knowledge to create, embed or manage your store.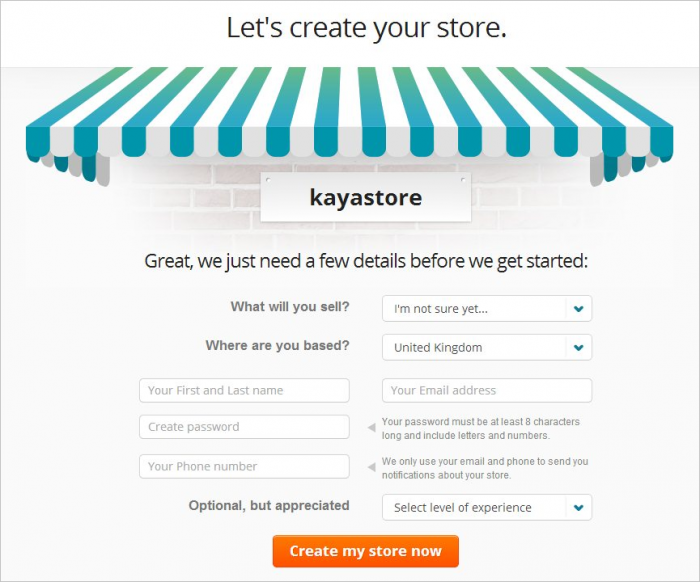 Ecwid's embed code – which you will require for integrating with existing websites and platforms, is one of the first things you'll notice on your dashboard, and so it's easy to locate, copy and paste into wherever you please. Embedding Ecwid really is that simple.


Additionally, Ecwid can be mirrored on multiple sites at the same time. This means that you can embed your store into various websites and social networks, yet still manage them all from the same place.
A Simple Shopping Experience
Ecwid is ideal for those on the hunt for a straightforward store that's not too visually heavy. The default store layout is minimal, with a simple shopping cart and catalogue making up the core shopping experience.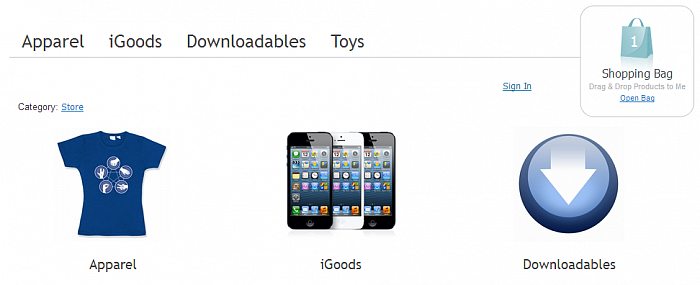 Actually shopping using Ecwid is also easy for the average customer. For example, items can be dragged and dropped into the shopping cart from any page, whilst items already in the customer's cart are marked in the catalog, making browsing easier.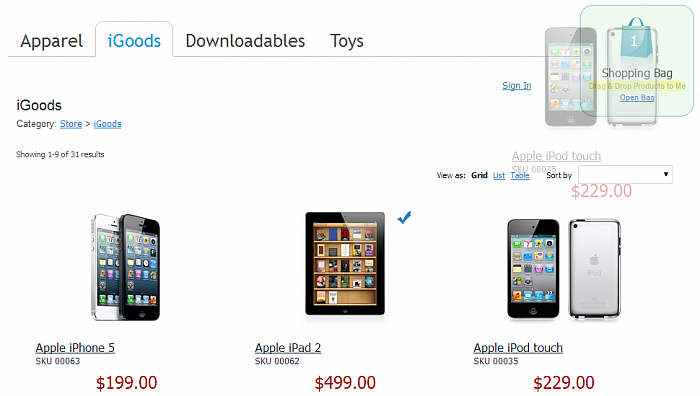 Ecwid isn't lightweight in all areas though. Features like coupon codes, customer profiles, social sharing buttons and more are all supported and easy to configure. Setting tax, shipping,language and other imporant parameters is also easily done via the admin panel.
Visit the official Ecwid website for more details and a completely free selling plan.