We're kicking off another featured week here on CMS Critic, and this time, we're joined by one of the world's most popular document management systems; eFileCabinet.
In a market full of big players like Google and Microsoft, eFileCabinet has cornered a delectable slice of the DMS market by securing 160,000 customers.
Their success comes down to a number of features that make document management easy for all business types. But perhaps most interestingly, eFileCabinet leverages the power of being both in the cloud and on-premise, giving brands the option to choose between the two solutions for maximum flexibility and diverse deployment options.
But before we delve into eFileCabinet fully, let's refresh our memories regarding document management systems for just a second.
What is a Document Management System?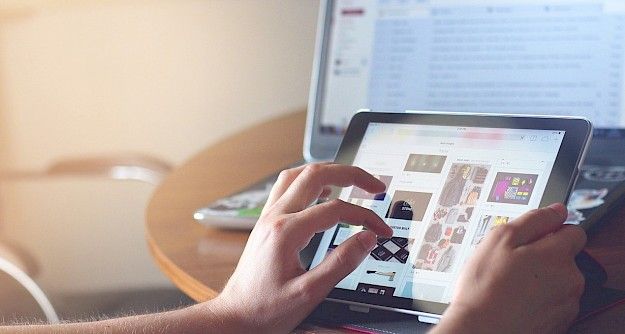 Well, long story short, it's a software that manages your documents.
Instead of a company storing all their files in physical cabinets and storage rooms, a document management system digitises the process and manages staff access so that anybody can find what they're looking for.
Efficiency is a vital attribute for any successful contemporary brand, and physical filing is anything but that.
Aside from using a DMS to replace paper-filing tasks and save physical space, companies deploy DMS to manage things like:
HR documents

Photos

Tax documents

Personal files

Video

PDF and PDF Editor files

Large file sets, which you can share within the system

Anything you can store on your computer, can be stored inside the DMS.
Read more about document management systems.
eFileCabinet: In The Cloud & In the House
Like CMS, there are an array of document management systems to offer. But eFileCabinet offers hard-hitting features that empower a company to manage their data with agility.
Store
eFileCabinet works from the second you have a hard copy of a document in your hand. You can:
Scan and save it into eFileCabinet to make it digital

Use a drag-and-drop interface to organize it within folders

Keep it on-site, or securely in the cloud
Search
Filing things away is one thing, but what happens when you want to find a file that was processed months (or years) ago? A traditional system would have you sifting through mountains of paper and filing cabinets, but eFileCabinet lets you:
Log into your own account

Find files within seconds using powerful search functions

Browse and view files quickly to find the right version
Share
eFileCabinet isn't just about keeping files behind closed doors, though. With it, you can share your company's documents with those who require it (such as auditors) by:
Emailing or sharing through SecureDrawer (an encrypted web sharing portal that overcomes breach-susceptible email)

Apply password protection when sharing

Sending large or small files, with HIPAA, FINRA and SEC compliance
DMS Anywhere
Impressively, eFileCabinet also transcends the notion that files and folders should stay behind lock and key within a brand's head office.
Instead, eFileCabinet offers an app that allows for data to be accessed from anywhere via mobile and tablet. Thus, employees can access their digital file cabinets from home, or even from a client's office.
To learn more about eFileCabinet, check out their website. Plus, stay tuned for more coverage during this eFileCabinet Featured Week.