Document Management vendor, eFileCabinet has announced the integration of RightSignature into their suite of tools. This is good news for current and future customers and puts them one step closer to being able to move to a fully paperless office.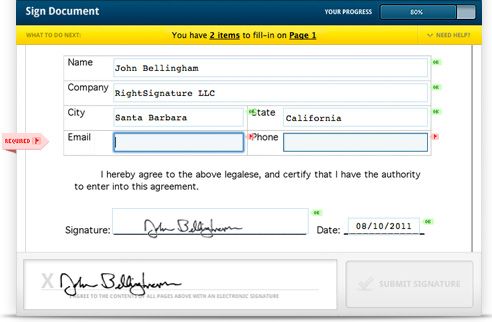 This new integration allows users to:
Easily send documents for signature online.
Automatically file collected signatures within the eFileCabinet folder system.
Enable customers to sign where ever – on their computer, iPad or any smart phone.
Provide legally binding electronic signatures with bank-level security.
According to Matt Peterson, President & CEO of eFileCabinet, Inc:
"By partnering with RightSignature, we are able to incorporate e-signatures into our document management suite of products to close the loop to create a totally paperless solution. Users will not only be able to save on paper, but streamline their business so they can service more clients, close deals in seconds and generate more revenue."
Source: eFileCabinet