The latest iteration of elcomCMS is now available. elcomCMS 9 features new integration points with leading applications such as Marketo, Salesforce.com, SugarCRM, Box and Google Drive. In addition, new core enhancements have been completed which make it easier for the non-technical users to create better, more engaging content.
This new release is built around 6 areas:
Marketing Automation via the Marketo Connector
The new Marketo Connector provides the ability to synchronise lead, contact and membership information collected in elcomCMS with Marketo. Organisations will benefit from streamlined lead generation, lead nurturing and ROI management.

CRM Integration – Salesforce and SugarCRM Connectors
elcomCMS is now connected with market leading CRMs, Salesforce and SugarCRM to provide seamless contact and relationship management. Create web-to-lead forms from within elcomCMS and synchronise data with your preferred CRM to bridge the gap between sales and marketing.
Learning Management
Great new features have been added to the elcomCMS Training Manager Module. The module now offers the ability to manage refresher, CPD and repeat training through automated rescheduling. Enhancements to the user experience and SCORM management have also been made.
Social
iPhone and iPad, Apple device users will be excited to learn that Elcom has released a new elcomCMS Mobile App. The app allows elcomCMS intranet and portal users to chat with their social connectors and groups from anywhere at any time.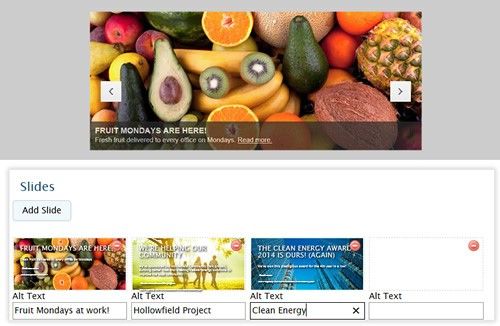 Crowdsourcing has also been introduced in elcomCMS 9 with the new Social Q&A module. The module offers users the ability to ask and answer questions, all within a secure and managed environment.
Cloud Docs
Elcom has extended their library of cloud connectors with new Box and Google Drive Connectors, so organisations can collaborate and share documents using the applications that they know and love.
Key Enhancements
A significant number of core publishing enhancements have been made to elcomCMS. New functionality includes a new Carousel feature, improved video support, A new Document List explorer, extension of Facebook, Twitter, Microsoft Office and Ephox Connectors and more.
Commenting on the latest release, Anthony Milner, Elcom's Product Director said "It's certainly an exciting time for Web Content Management. elcomCMS 9 continues to add new productive features for your digital ecosystem making it powerfully simple for you to unleash marketing, social and document management capabilities in the enterprise. If you work in Marketing, HR or Information Management you now have a best of breed integrated toolset for enhancing user engagement and delivery of information and services."
To find out more about Elcom please visit www.elcomCMS.com