Following two years worth of development, Elgg – a social networking CMS – has rolled out a release candidate for version 1.9.0.
Elgg is a free and open-source social network software. With it, you can build a variety of online social environments, from a campus-wide social network for your university, school, or college to an internal collaborative platform for your organization.
Although this release is only a release candidate meant for developers and bug hunters, this is still great news for all Elgg users, as the final release of Elgg 1.9.0 cannot now be far away.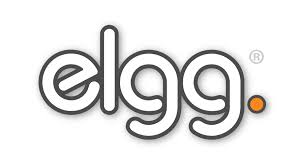 For those not yet fully up to speed with what's new with version 1.9.0 of Elgg, here's a quick overview:
New responsive theme – aalborg_theme
Adds image uploading from editor
Replaces fancybox lightbox with colorbox
Replaces Tinymce editor with CKEditor
Liking and friending use ajax
Removes topbar Elgg logo and made "powered by" themable
Allows keeping group content limited to the group
Site notifications moved into separate plugin from messages
Various accessibility fixes
Improved theme sandbox
Ajaxified the discussion reply edit form.
Alphabetize friends/friends-of, group notifications, group owned/member lists
Adds support for simplecache minification of CSS and JavaScript
Adds new notification system
Changes user directories use GUIDs rather than join date
Adds robots.txt configuration
Adds maintenance mode
For the full list of enhancements, check out the changelog.
If you intend on taking this release candidate for a test drive, be sure to report all bugs to Elgg's GitHub issue tracker.
Elgg has also advised developers on how to approach this release candidate:
"Developers who have been waiting to test out their 1.8 plugins in 1.9 should take this as a cue to begin upgrading those plugins.  Note that back-compatibility was a big consideration in this release so upgrading plugins should hopefully not be as painful as it was for the 1.7 -> 1.8 upgrade."
Find out more about Elgg via our CMS Directory.