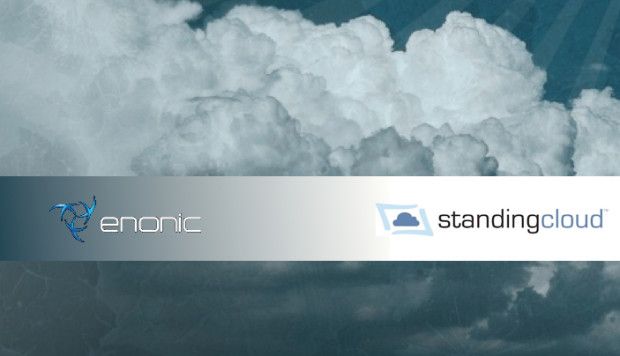 Enonic, the company behind the namesake Enonic CMS, just announced that they are launching open source Enonic CMS Community Edition in the cloud. They have teamed up with Standing Cloud, creating a fresh platform that gives users more flexibility, options, and simplicity.
Enonic CMS is a Java-based software platform for business-critical, innovative, and enterprise-level web solutions. The new cloud offering eliminates the need for downloads. Since it's open source, it will likely crack open new areas of the market.
Enonic's move to the cloud is rich in options. Users can select their own hosting provider, data center, and geography. Cloud option providers include Amazon, HP Cloud, Rackspace, VPS.net, and more. Enonic Cloud Hosting also gives users portability options, allowing customers to switch to an alternate cloud provider or platform.
Better upgrades, free backups, point-and-click access to management services, 24×7 server monitoring, auto-restore, and more features are all part of the new face of Enonic CMS. It's truly a move in the right direction.
Standing Cloud is a one of the foremost providers of cloud marketplace and management solutions. Within just the past few months, we've discussed how Soario, SetSeed, and Mura have all launched hosted cloud offerings built on Standing Cloud.
About Standing Cloud
Standing Cloud is a leading provider of cloud application marketplace and management solutions. Integrating application software with on-demand infrastructure, we deliver an automated application layer for cloud providers, technology solutions providers and ISVs that makes application deployment and management simple for their customers.
The Standing Cloud Marketplace includes a web-based Marketplace Storefront, where cloud users can discover, purchase and deploy software and applications; an Orchestration Engine for provisioning and managing IaaS resources, applications and add-ons through their production lifecycle; and automated Software Packaging, utilizing scripted software packaging to add software to the marketplace and enabling multi-cloud deployment and management via the orchestration engine.
Founded in 2009, Standing Cloud is based in Boulder, Colorado. Investors include Foundry Group and Avalon Ventures.  Visit us online at www.standingcloud.com.
About Enonic
Enonic is a leading Norwegian based software vendor. The company developed the Java-based web platform Enonic CMS to enable medium to large-sized enterprises to offer a complete and integrated web experience. The Enonic platform supports the entire web value-chain, from business and communication/marketing to development and IT. The company was founded in 2000. Visit us online at Enonic.com.