Mobile Marketing is huge and businesses around the world are scrambling to find ways to reach mobile customers in new and innovative ways. There are an estimated four billion mobile phones in use around the globe, 75% are SMS-enabled and 27% are smartphones.  It goes without saying that this is the market to be in if you are an advertiser.
ExactTarget has foreseen this and has announced the release of their new mobile marketing tool, MobileConnect.
What is MobileConnect?
MobileConnect is a tool designed to make it easy to create, target, send, and track SMS marketing campaigns.It integrates with their Interactive Marketing Hub as well giving you a unified view of each customer across all your marketing channels.
Here are some screenshots to give you a better idea as to what it looks like / how it works: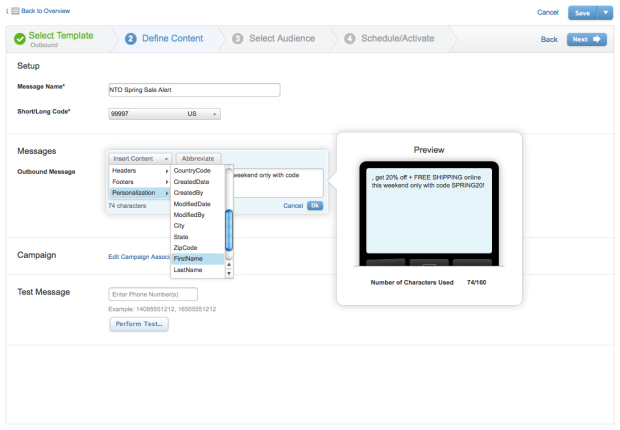 Send personalized SMS marketing campaigns and preview your messages.
Store your customer data in the Interactive Marketing Hub to easily create email and mobile marketing campaigns.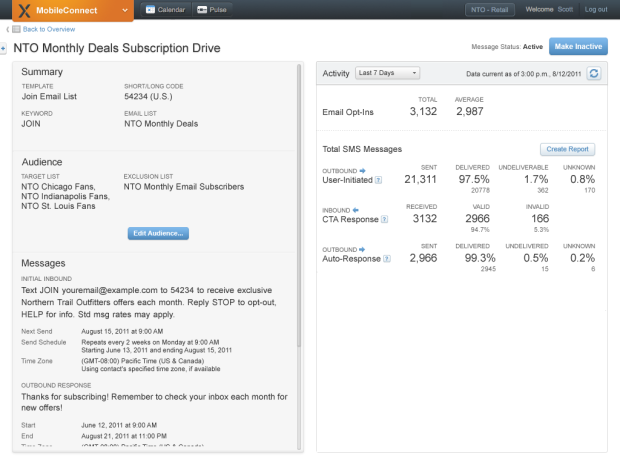 Gain access to real-time reporting on your SMS program performance.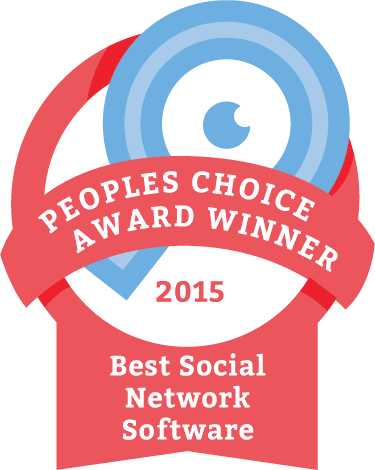 Manage SMS marketing alongside other interactive channels with one central calendar.
The SMS functionality within the system allows marketers to send SMS messages in over 80 countries which makes it a valuable asset for those with either a local or global presence. Also, within the application, you can easily manage short codes,  add or remove keywords, and edit subscriber lists.
Looking to do some reporting? MobileConnect offers real-time reporting on your SMS program performance, including summaries of opt-ins, opt-outs, messages sent, and delivered. There is also the ability to utilize a host of template ranging from quizzes, surveys, and contests to mobile tickets, alerts, and coupons.
According to ExactTarget CEO, Scott Dorsey:
"With the launch of MobileConnect, ExactTarget is democratizing mobile marketing, providing a new approach that makes mobile more accessible and easier to use than ever before. Our revolutionary approach to mobile enables marketers across all segments of the market to easily create and integrate SMS into interactive campaigns across email, social media and the Web – all through an intuitive user interface that serves both beginners and highly technical marketers."
Interested? You can learn more about MobileConnect on their website: ExactTarget MobileConnect