For those of you who don't know, Sitecore are currently hosting their biggest event of the year, Sitecore Symposium 2014 Las Vegas.
CMS Critic are on the ground right now to cover the event, in the form of Founder and Editor-in-Chief Mike Johnston.
Mike has already covered Sitecore's day one keynote by CEO Michael Seifert, and you can follow his live tweets from the CMS Critic Twitter page, or by using the #SYNMA hashtag.
The big news from day one though, is that Sitecore 8 is here – and it's looking impressive.
Sitecore 8: Simplifying the Extraordinary
According to Sitecore's official Sitecore 8 overview:
"Your organization is unique, your team is unique, your customers are unique. With Sitecore 8 you decide how to customize your Sitecore Experience platform, based on how your business operates and how your customers choose to interact with you. Nothing is limited to out of the box, it's your platform. You choose."
Those are bold words for what look to be a bold product. Here are some of Sitecore 8's highlights.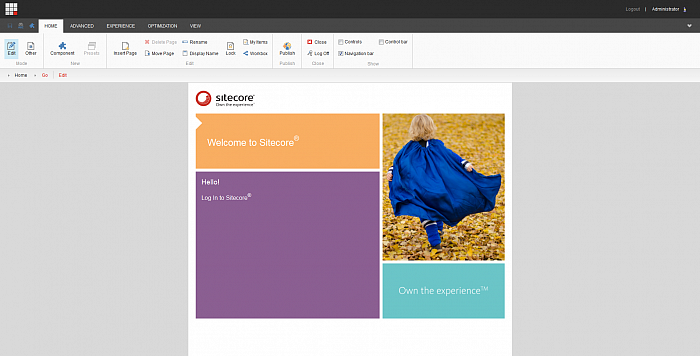 Sitecore 8 promises to bring strong and tangible operational benefits for marketers. Such benefits include:
Automated Testing & Optimization: Marketers can feel confident that the customer experience is being optimized constantly, in real time, through every interaction, over any platform. This confidence travels up through the marketing organization, all the way to the Chief Marketing Officer.
Resulting Focus: Because customer experience testing and optimization occurs effortlessly, marketers can now focus on other critical tasks.
Customized for Each Business: The customer experience can be managed based on how the business runs, not how the software dictates.
Consistent Customer Experiences: Sitecore 8 breaks down the silos among functions, enabling them to work together to create a consistent customer experience.
The Whole Picture: Marketers gain a complete view of how customers are interacting with the company, even in other systems, websites, or with other permission-based, customer- facing functions.
Insight Sharing: Marketers can provide insight about customer interactions to other organizations/functions within the company.
Automated Testing & Integrated Commerce Server
Sitecore 8's ability to automatically test and optimize customer experiences is perhaps the largest weapon in its renewed arsenal.
With this automated testing and optimization going on, marketers don't need to set up, run, or monitor testing ever again.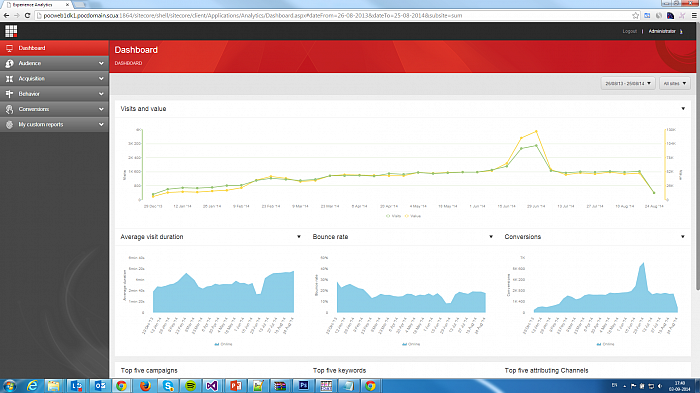 Sitecore will recommend the best content, best segments to target, and the best paths to conversion. Sitecore 8 then automatically writes rules to optimize the new information, leaving marketers to simply review and choose. So, marketing teams can now be absolutely certain that they are providing the optimal experience to every customer, every time.
Furthermore, Sitecore 8 integrates Commerce Server with the Sitecore Experience Platform.
These combined products provide enterprise-grade commerce capabilities that enable organizations to offer exceptional commerce and customer experiences throughout the customer life cycle, driving both short and long-term revenues. Commerce Server also provides catalog, inventory, and order capture functionality to the Sitecore Experience Platform.
To learn more about Sitecore 8, check out Sitecore's overview of their latest release, as well as their informative Sitecore 8 white paper.
Also, make sure you explore more of Sitecore via our CMS Directory, and stay tuned for more news and insights from Sitecore Symposium 2014.