It was a mild yet sunny October day in Paris, and just a short distance from the world famous L'arc de Triomphe, the eZ Conference 2016 was about to kick off.
Before I get into the conference itself, let me just take a moment to comment on the superb venue.
The Châteauform' City Le Cnit is a relatively small building in comparison to the stunning skyscrapers that surround it, but its architecture is remarkable nonetheless – both inside and out. Kudos to the eZ Systems team for their venue selection.
"CMS Is Not Dead"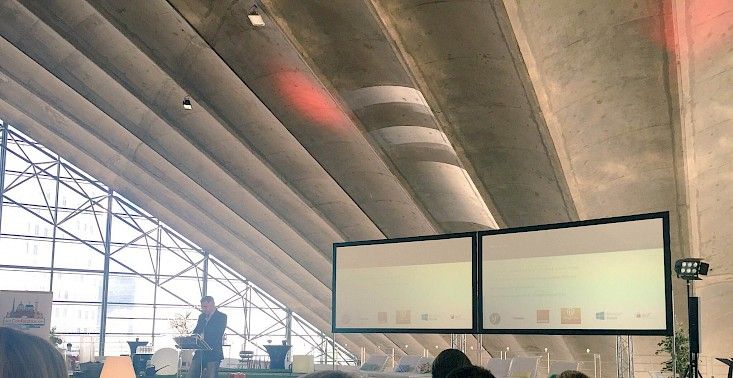 The opening keynote was delivered by the founders of eZ Systems, Bard Farstad and Aleksander Farstad. Together, they shed light on the vision of eZ Systems, hammering home their content-centric approach.
Interestingly, they saw it fit to also mention that:
.@eZSystems founders @BardFarstad & @AleksFarstad:

"CMS is not dead, it's just not the CMS you knew from the past." #eZConf2016

— CMS Critic (@cmscritic) October 5, 2016
What they meant of course, was that the way in which consumers consume content has changed drastically over the last ten years – and eZ Systems is prepared to help brands take their content to audiences through every available channel in a way that's consistent.
It was a solid opening keynote which settled everybody in for the day ahead. There was a business and technical track running simutaneously, so every attendee would have felt catered to.
Mark Brincat from The Economist was next up, and he showcased some of the benefits that eZ Systems had afforded the global publishing company. At one point, he walked us through the astonishing array of channels that The Economist's content can be found through.
From Amazon Echo to Apple TV; thanks to some help from @eZSystems, @TheEconomist has a seriously long list of distribution channels.

— CMS Critic (@cmscritic) October 5, 2016
Coffee and snacks were available throughout the day, and there was some fun to be had, too.
A wacky photo competition was in full flow during break time, and an interactive table made it possible for attendees to squeeze in a quick game of Candy Crush before the next presentation.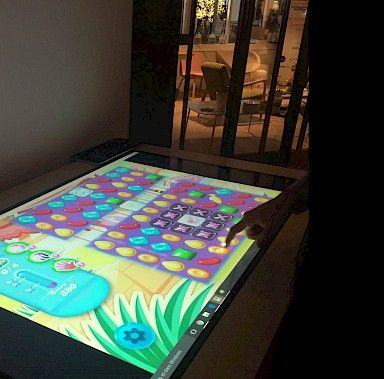 Kieron Sambrook-Smith from Platform.sh also presented, and he used his time to walk us through the benefits of Platform, which enables enterprise-grade software to embrace the power of the cloud. So far, they have partnered with large brands such as Orange, Magento, Microsoft, and most recently, eZ Systems
Platform's partnership with eZ Systems was only recently announced, and naturally, that announcement came as the eZ team unveiled their plans to offer a cloud based PaaS (Platform-as-a-Service) solution.
The Pitfalls of Digital Transformation
Dietmar Schantin from OwnWay Media capped the day off by taking us through his personally selected, '7 Pitfalls of Digital Transformation (And how to Avoid Them)'.
He touched on the lack of resources, poor management, and lack of efficiency that so often plagues the digital transformation process of a brand or organization. He also offered some sound advice on how to combat each issue.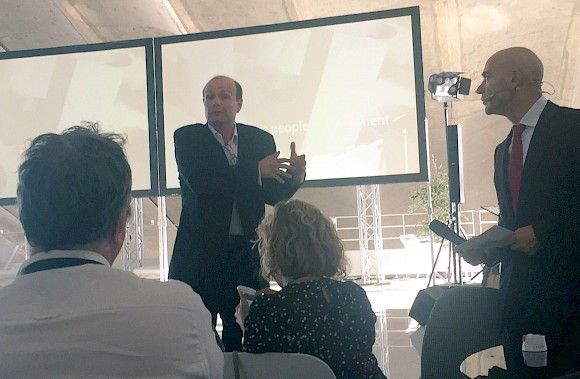 It was an insightful and highly relevant presentation which I thoroughly enjoyed, and the live Q&A session that came afterwards went down a treat, too.
To polish off the day, eZ hosted their annual awards ceremony later in the evening. There was plenty of pre-award food, hype, and entertainment (the master of ceremonies was seriously good at his job), and the awards themselves were handed out with a few jokes. It was effortlessly casual, and that felt perfect after a day of formalities.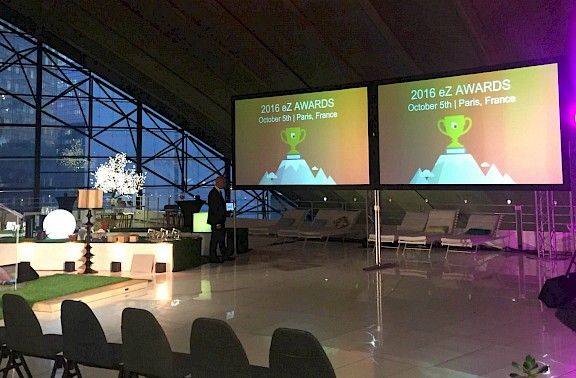 Now that I'm back in my hotel room, I can safely say that day one of the eZ Conference 2016 was a success. The atmosphere was jovial, the food was good, and the presentations were useful. Plus, the awards ceremony was pretty damn entertaining.
Here's to an even better day two!