We have focused heavily on Telerik Sitefinity over this past featured week here at CMS Critic, and it's now time to see the product off with an overview of its massive user base.
Telerik Sitefinity is an ASP.NET web content management system, eCommerce solution, and marketing platform.
As I will soon discuss, thousands of brands make use of Telerik products, and for good reason.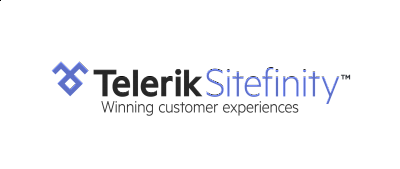 Recently, Sitefinity CMS received the 2014 Critics' Choice CMS Award for Best Enterprise .NET CMS.
During the recent CMS Critic North American Tour, Mike Johnston had the chance to interview Robert Mattson, Telerik's Director of Product Marketing. Mike also had the pleasure of witnessing a detailed Sitefinity walkthrough delivered by Telerik's Product Marketing Manager, Svetla Yankova.
Now, let's take a closer look at the many organizations that benefit from Telerik's line of enterprise-grade products.
Serving Brands Everywhere
Sitefinity CMS serves over 11,000 customers across the globe, from a wide range of different industries.
Big names making use of Sitefinity include Toyota, NASA, Nestle, BBC, KIA, Gatorade and Heinz. An impressive selection of customers indeed.
I previously spoke about some of the benefits that Americaneagle.com were seegin there customers gaining from using Telerik Sitefinity Digital Experience Cloud. However, that success story is simply a few of many.
Take the following testimonials as a few examples.
"Being able to control content 24/7/365 has greatly increased our ability to quickly inform clients about current happenings within the company. Sitefinity has proved to be user-friendly and a valuable tool in running our website and business."

– Jeff Doepker, President of The Doepker Group
"The Sitefinity CMS was selected for the amount of out-of-the-box robust and extensible modules and functionality, which reduced the need to custom-build the functionality and ultimately, provided for a more rapid implementation."

– Shelly Murray, Habanero
"Sitefinity has given us the flexibility to distribute content through an easy-to-use administration facility with approval processes, saving on administration costs. It has assisted us in fine tuning our efforts in search engine placement which has led to a number of new business opportunities."

– Ray Desmond, CEO of Radmix
Learn more about some of the industries, brands and organizations served by Telerik.
You can also read through a long list of company case studies right here.
For more details on Sitefinity visit their website. You can also explore more of Sitefinity via our CMS Directory.