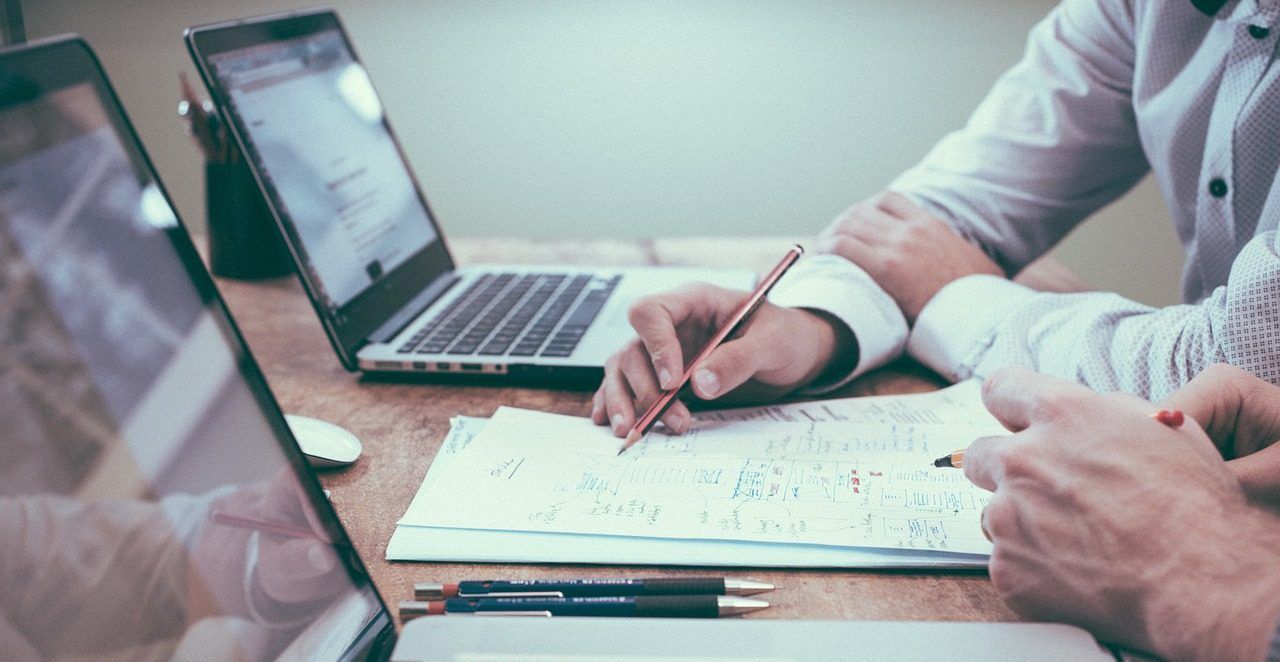 If you want to create an effective content marketing strategy, there are two critical stages that your organization needs to move through.
The first contains the things you need to consider before you start, and the second contains the processes you need to pass through  in order to implement it effectively and keep it on track once it is released.
Stage One (3 Steps)
Here's what stage one consists of:
1. A List of Topics
This keeps content on-topic making idea generation easier and avoids it becoming too "salesy". The nature of content marketing means it is important to choose topics with audience appeal.
Businesses should approach content strategy from an audience perspective when compiling a list of topics by asking themselves the following two questions:
What questions does the audience have that obstruct a purchasing decision?
Is this topic a sales pitch or a description of a problem and its solution?
2. Define a Set of Goals
These enable content marketing plans to maintain a results-oriented approach. Is the main goal, for instance, to boost webinar enrollment or generate new leads? The best way to devise a set of goals is to examine current problems and brainstorm how content marketing might solve them. Ask questions like, "what effect do we want our content marketing to have?"
3. Stylistic Guidelines
These enable writers to craft purposeful, high-quality content, with a seamless editorial process. This includes what voice to use, how to format content, and how to make it more accessible. Content guidelines keep content marketing on-brand for organizations requiring a larger content development team.
Stage Two (9 Steps)
Here are some manageable guidelines to get you through stage two of your content marketing strategy planning:
1. Formulate Your Strategy
While the formats and planning methodology can vary depending on the organization, the main questions you want to answer in your plan include the following:
2. Set Your Goals
The first step and quite possibly the most important question to answer. This is where you define your goals and objectives. Typically, your broad goal is probably to drive sales and grow your business. But you want to be more specific in identifying this. The more specific you are, the easier it is to create more meaningful content.
3. Identify Your Audience
A thorough understanding of your audience is essential. This includes clearly defining demographics, psychographics and the behavior of your audience. Also, clearly understanding the triggers that motivate them to action will help create a content strategy that gets results.
4. Nail Down Your Voice
Most business describes their tone with a few words, but when bringing their content to life it lacks a clear personality. What are your company's tone and voice for content? What tone could best achieve your marketing objectives and speak to your audience. An apparent personality or tone in content makes it more relatable and allows your audience to feel connected.
5. Decide on What Content Should be Created
The next step is to decide what content you should create. The content creation plan should include the themes, messages, and topics. To create a good content strategy, it is helpful to research the landscape and look at the discussion forums, twitter, search, and blogs to understand what your audience is interested in. Also consider the action that you want someone to take as a result of engaging with your content. Bridge the gap between brand objectives and audience desires.
6. Decide How The content Will be Created
Once you complete the strategy, next determine how the execution will occur. Make sure the right people are creating the right content. Do you need to hire writers? Unless you build the content, people can't come. Good content needs a good syndication and promotion plan. Consider paid and owned media options. Use social networks to spread the message and integrate social media sharing into the design of your content, and don't make it an afterthought.
Content marketing is highly targeted. Campaigns are about getting your message in front of the largest and most targeted audience as possible. A large audience means more people know about you, and a more targeted audience means they are more than likely potential buyers. With Content marketing, you develop content specifically produced for your customers. This is the type of content that brings buyers back to your website. This in turn draws a targeted audience of people to your site. Things that you want to keep in mind when you write your content.
7. Provide Content That Your Customers Want
Many people make a simple but fatal mistake. They write their content about their business. Why is this bad? Because most customers don't care about your business, they care about themselves. Content marketing wants to take advantage of this by providing valuable content that customers want and need in exchange for their attention.
8. Avoid Shameless Self-promotion (Mostly)
Providing value to customers means you mostly write content for the customer's benefit and occasionally promote your products. People are interested in content that helps them – not ads that promote your product or service. By giving customers what they want nine times out of ten, you'll be rewarded with an engaged and targeted audience.
9. Do the Research
Sometimes it's hard to know what your target audience wants to read about. One way to find this out is to visit sites within your industry – check popular blogs, review Twitter, Facebook, Google, to name but a few. Do the research to find out what's needed and then write that content.

Content Marketing Best Practices
The essence of effectiveness is in knowing how to optimize your strategies. But how can you focus on those that allow more efficient connections with various stakeholders across a number of social channels, drive conversations, and influence customers? When opening up content contributions to more users across your organization, you provide more opportunities to connect and engage your customers in social channels, and you extend your online reach.
In order to engage users and keep visitors returning to your site, it is necessary to deliver fresh, compelling, and appropriate content, and then extend this to your social channels. Make sure you provide content that covers broader issues and doesn't only focus on things that advertise the features and benefits of the product. Through tailoring this content to your audience, you are constantly identifying the right content which is imperative to the success of any content.
Take the time to listen to the online conversations of your target audience and then optimize content and strategy based on the insights you gather from them. And like any marketing activity, setting goals for the expected outcomes of any of the content produced means sometimes being ruthless. Don't be afraid to test new ideas continually, expand and optimize what works and dump what doesn't.
Content Marketing: Basic Techniques
Aligning sales and marketing to determine your target audience helps create a content and editorial plan of relevant topics. Don't forget to produce content regularly that is fresh, relevant, timely, and audience-optimized.
Content Marketing: Advanced Techniques
Develop personas to understand better your customers and create a map that identifies the process of information each of your personas needs throughout the buying process. Provide website visitors with the ability to socialize and amplify content using Twitter, Google +1's, and Facebook Likes, and build your backlinks for better SEO to ensure they contain high quality, relevant links.
Content Marketing: Optimization
Review data to better match the right communication to the right customers, and review and produce content based on the keyword phrases that are driving your organic search traffic and conversions. Continually review lead scoring and criteria to provide the most accurate score possible and re-imagine content in different forms (blogs/whitepapers/webinars, etc.)
---
This post is sponsored by Kentico. Find out more at Kentico.com.