Ghost has released some improvements which will help make tag management a tidier experience.
Recently crowned the 2014 Critics' Choice Award Winner for Most Promising CMS, Ghost is proving to be an exciting blogging platform, which now releases mini-updates like these on a very regular basis.
Ghost users can now edit and delete their tags in Ghost.  Additionally Ghost users can personalise tag archives by adding cover images and meta data. This allows existing tags to be tidied up a little, both in terms of spelling, quantity and categorization.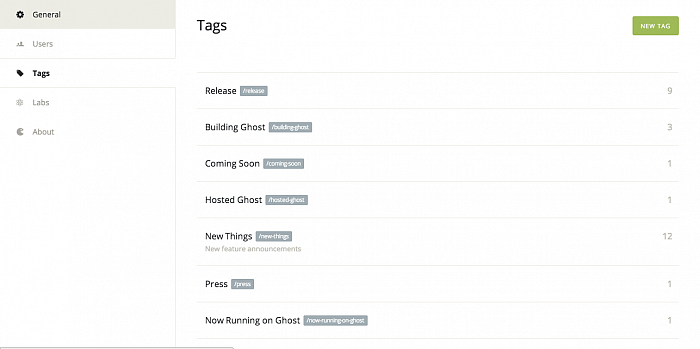 As usual, Ghost Pro users will find this feature enabled automatically, while those self-hosting will need to update to Ghost version 0.5.8.
For more information on Ghost's new tagging system (including a handy GIF showing this new enhancement in action), check out Ghost's official blog announcement.
To find out more about Ghost, visit their website.