GoDaddy is one of the biggest hosting and domain providers in the world and with millions of customers worldwide, they offer a huge array of services to keep their customers happy. One such service is the GoDaddy Online Store which is a quick and easy way to get an online store up and running with minimal effort. Today, we're going to take a look at how it holds up.
Here's a quick video overview of the GoDaddy Online Store Builder:
Getting started is quick and easy, just sign up on the GoDaddy website. GoDaddy offers a free trial followed by a price tag of around $30 / month for their online store solution.
Once you've signed up for a free trial, you'll select a name for your online store and come to this screen: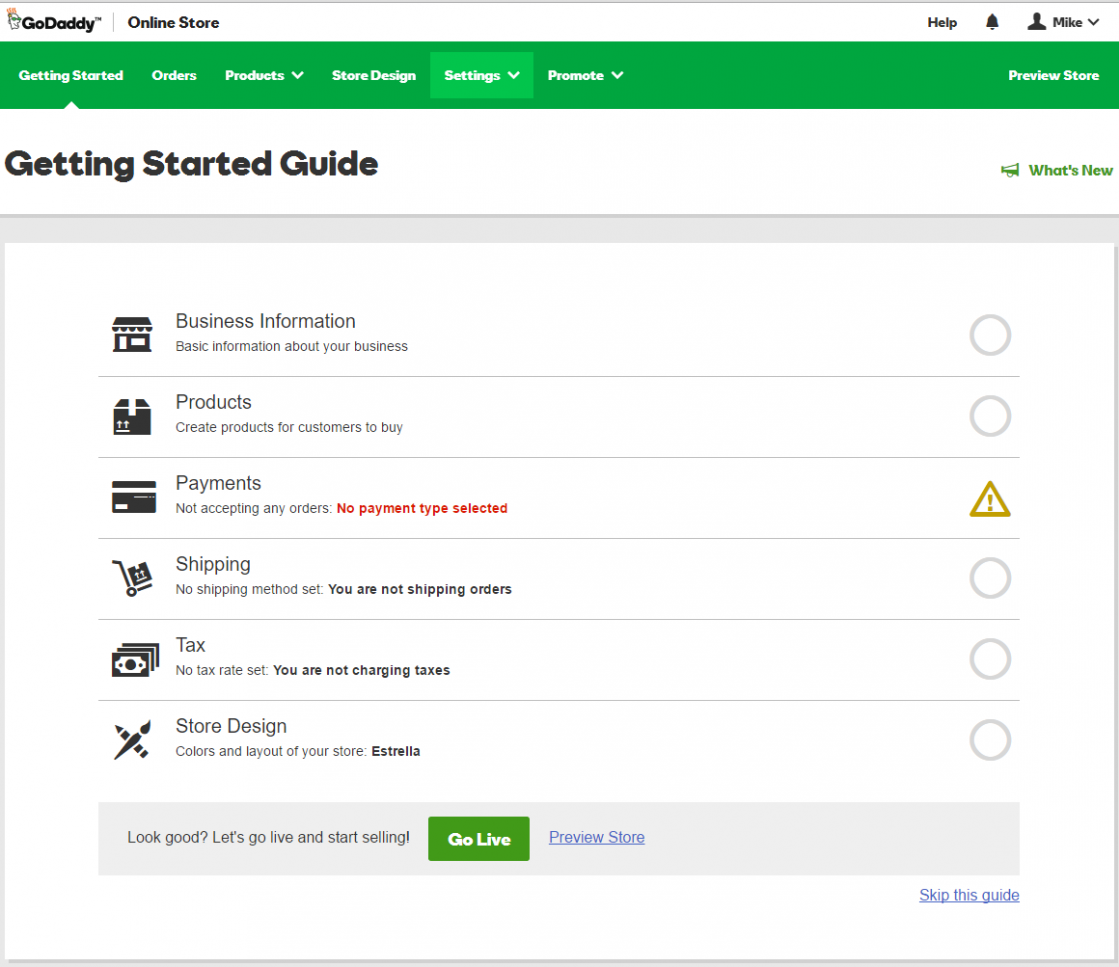 Here you will fill in some information about your business, add some products, set up your paypal information, shipping info and more. Once you've completed filling in the basic information section, it will be time to add your first product.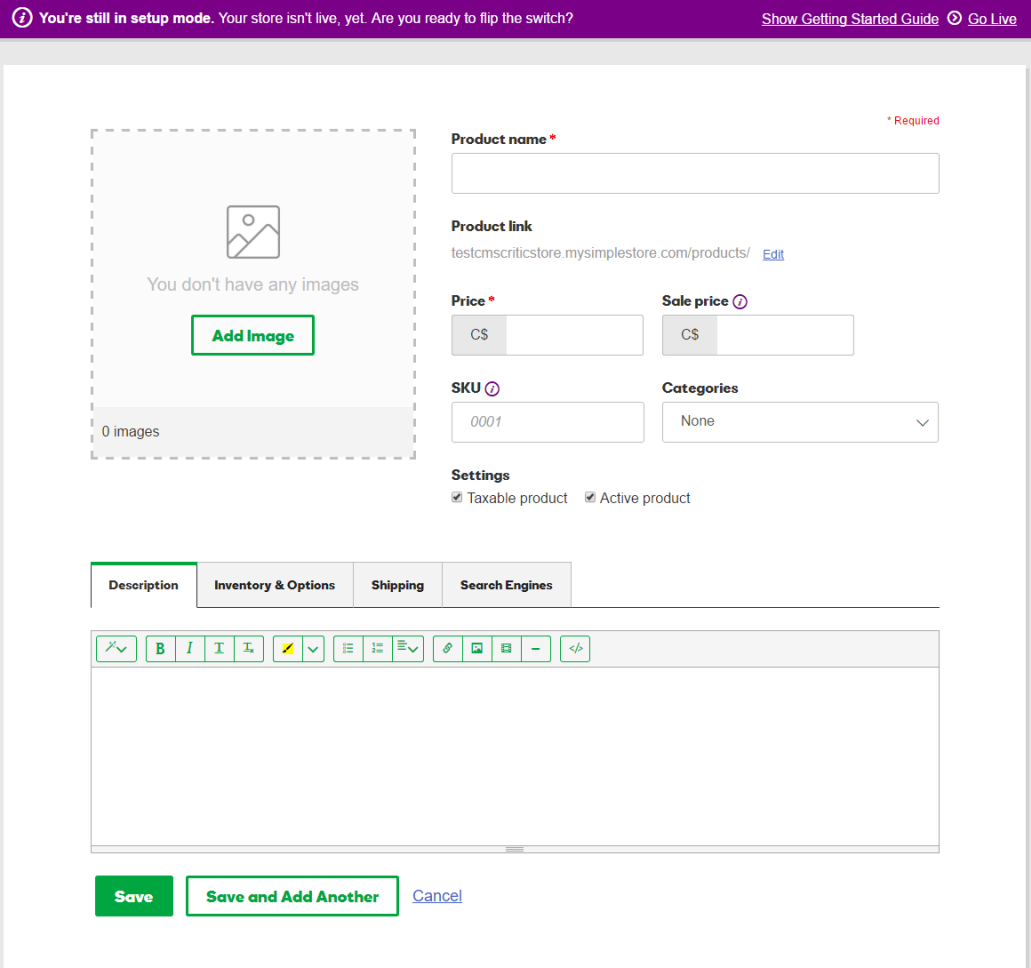 Filling this in is incredibly straight forward, you can add individual product or import a list of products from a CSV file. For those with a large list of products, this is incredibly handy and to their credit, GoDaddy provides you with a starter template so you know how the CSV file should look before importing.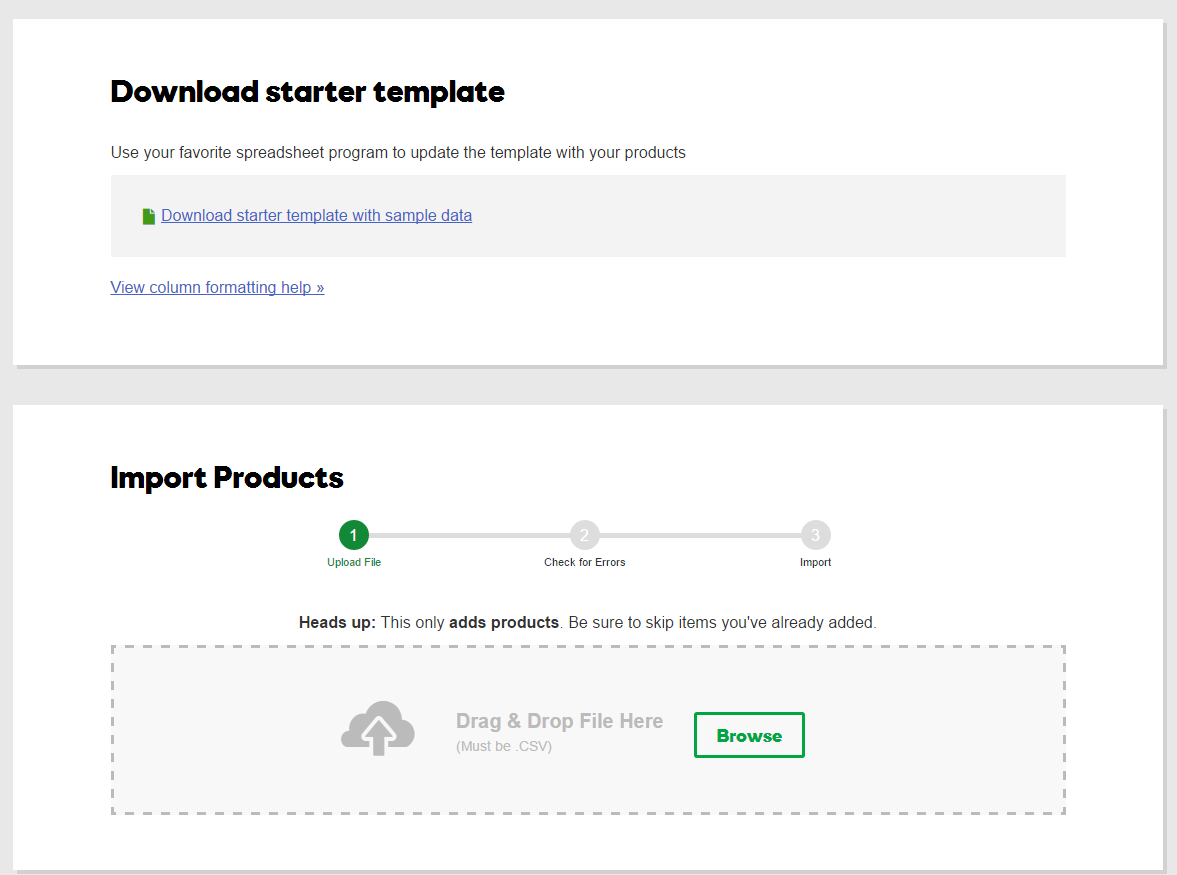 Once you've added your products, you can move on to the next stage which is setting up how you'd like to be paid. GoDaddy's online store builder has integrations with Stripe (for credit card payments), PayPal and other (bank transfer, etc) which should be adequate for the majority of people.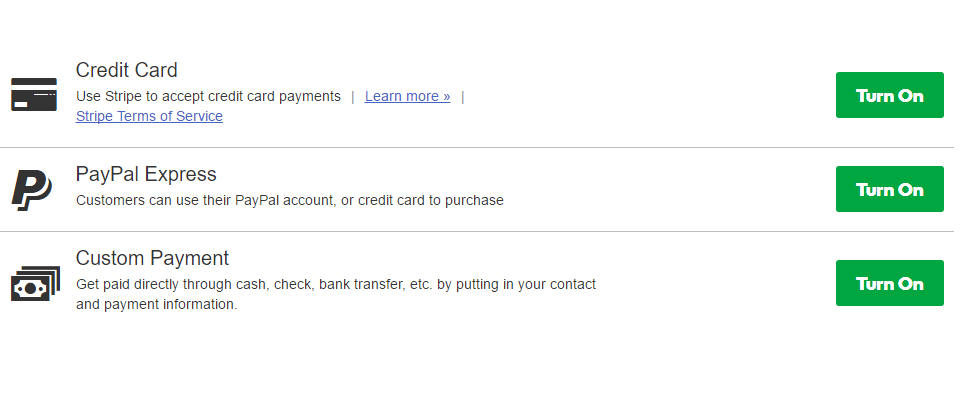 You will then configure your shipping options (if needed):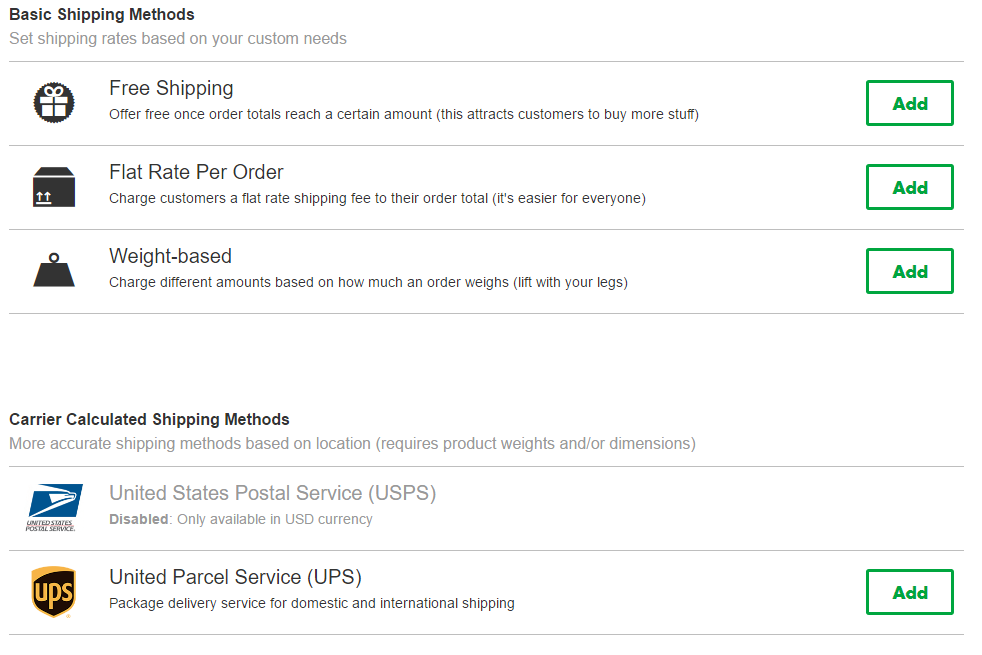 Last but not least, you'll set up your tax options and then you get to move on to the fun part, selecting a design to begin with. By default, there is already a theme applied which incorporate a header, drop down navigation and a slider on the home page. To configure, just go through the options on the store design page.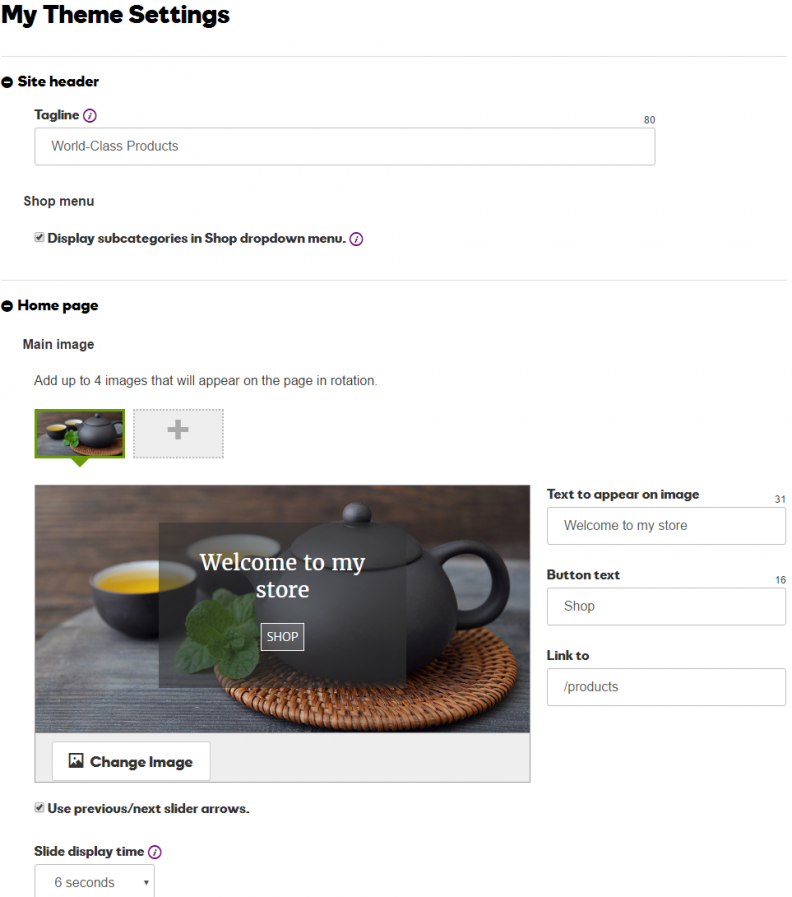 You aren't stuck with this particular theme though. GoDaddy offers approximately 20 or so themes all of which are easy on the eyes and visually appealing.
Now it's time to go live. Just click the green "Go Live" button and your store will be launched and accessible to everyone.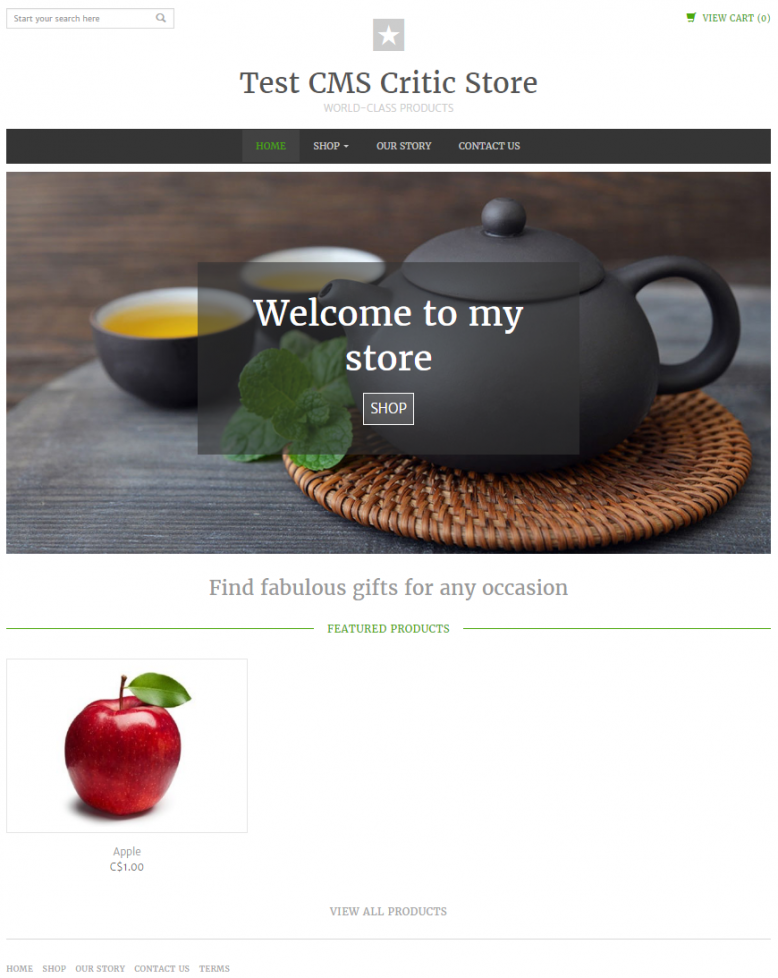 You will then be able to access your dashboard which, once you start receiving orders and getting traffic, will give you a basic overview of how well your store is performing.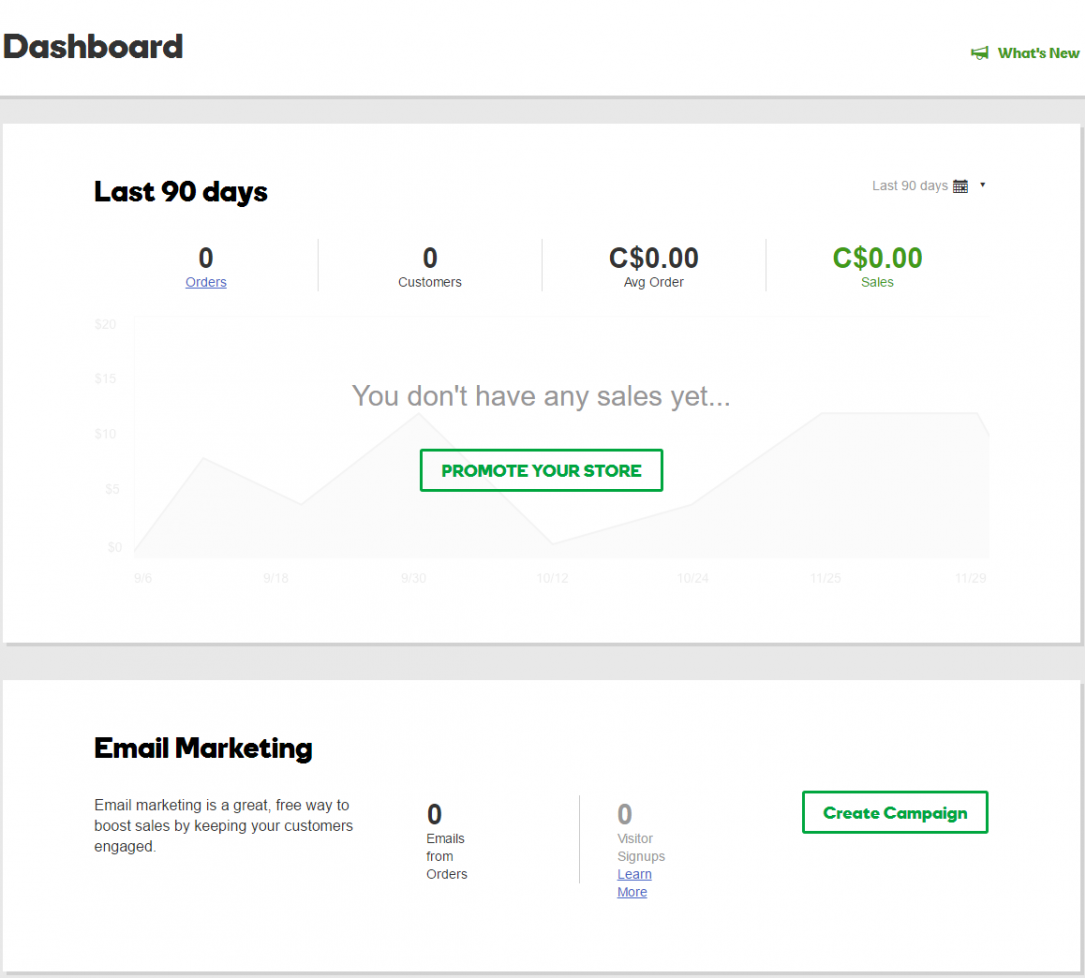 There are numerous ways you can promote your store now that you have launched. A handy "Promote your Store" link on your dashboard will allow you to set up the following:
Sell on Facebook
Automatically sync your store with Facebook and sell your products to the masses. Powered by Shopial.
Like and Share Buttons
Add social media buttons to let happy customers like, share, or email about your store in just one click! Powered by AddThis.
Social Follow Buttons
Let customers follow you on social networks to keep them informed about store news and promotions. Powered by AddThis.
Product Reviews
Trust customers to post shining reviews telling the world just how great your store is. Powered by Yotpo.
Email Signups
Collect email addresses so you can market to your customers. Powered by GoDaddy Email Marketing.
Of course, in typical GoDaddy fashion, there are tons of upsells buried in here including the email signups piece (once you get over 50 customers anyway) so expect to pay extra for a large number of these options but to their credit, they do provide you with the basics, at least, for free.
Conclusion
For those who are looking for a basic online store solution that is easy to set up and get running with minimal effort, GoDaddy's solution is a decent one to consider, especially if you are tied to them for hosting and a domain. However, when compared with other solutions like Shopify or Ecwid (which is far more extensive feature wise), it doesn't hold up. The biggest reason is the price. At $30 / month it just isn't something that I can recommend when there are far more feature rich options available for less, unless of course you prefer to stick with one company for all of your needs.
Interested in trying it for yourself? Check it out here: GoDaddy Online Store Builder