Most companies have a resource page that lives on their website with informative PDF's, white papers and other traditional static documents. This content assists with branding, positions the company as a thought leader in their field and serves as a lead generation method via collecting the email addresses of those reading the content. Next to all the advances in social interactive technologies, these static documents living resource webpages are simply archaic.
Guides.co (http://guides.co/) is changing this practice through the launch of SmartGuides for businesses that transforms these traditional documents into interactive content with customer engagement, brand presence and rich detailed information about current and prospective customers reading the content. The platform not only builds long-term relationships through being helpful to customers on unknown topics, but it also generates leads and tracks important analytics in a way these other static formats simply cannot.
"As companies explore new content marketing strategies to drive brand awareness and lead generation, the best place to start is refreshing and upgrading existing content on the resource section of their website," said Scott Annan, CEO of Guides.co. "By creating interactive resource pages, companies can generate a thought leadership ecosystem that lives on their site where they can communicate with readers and update content to keep it fresh, even after it is published. Companies who implement this technology also make smarter content through feedback from unique analytics provided to understand the reader and generate higher qualified leads via their content marketing efforts."
Guides.co socializes a company's online resource center allowing readers to comment on articles as they would a social media post, rate the usefulness of the information, share the information and bookmark key bits of info within each page. Writers of the content can view this information and make updates to the content based on feedback.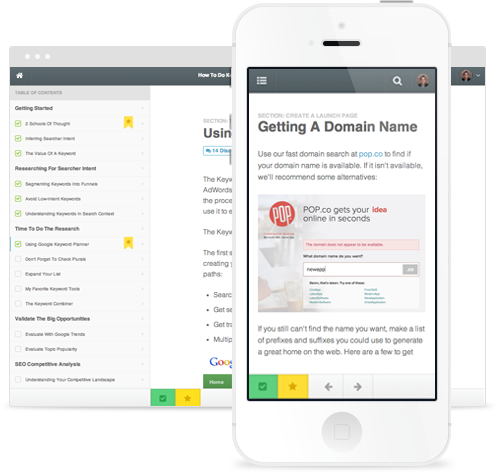 To improve upon the lead generation method traditionally served through email address collection on resource centers, Guides.co provides detailed information about the person reading the content including location, social profiles and background on the person's company. Analytics also provide insights into when the content was accessed and how often, a heat map that shows how much time individuals spent with the content and detailed information on what articles were shared on what channels. 
There are two methods available for companies looking to implement this monthly service. For those who do not have the in-house resources to create content and manage the new interactive page, Guides.co provides over 1200 qualified freelance writers, editors, designers and videographers who can provide professional, tailored content. For those that want to create and self-manage the guides, the Guides.co resource center is an easy to use SaaS platform that can be integrated by anyone with no technical expertise.
The Guides.co hosted content marketing publishing platform is a monthly service starting at $79 per month and can be launched for full use in under two weeks.