Hippo 10 has been released, and it brings a new focus on content performance along with it.
Last year's CMS Awards saw Hippo CMS win in two categories; the 2014 Critics' Choice Award for Best Free Java CMS and the 2014 People's Choice CMS Award for Best Enterprise Java CMS. Those victories were no mean feat, considering the competition in the two respective niches.
Touted now as a Content Performance Platform, Hippo 10 enables a data-driven omni-channel content strategy which aims to bring a more personable digital experience for every visitor. It is designed to help businesses understand their visitors – both known and anonymous – before helping them to deliver their content in any context and on any device.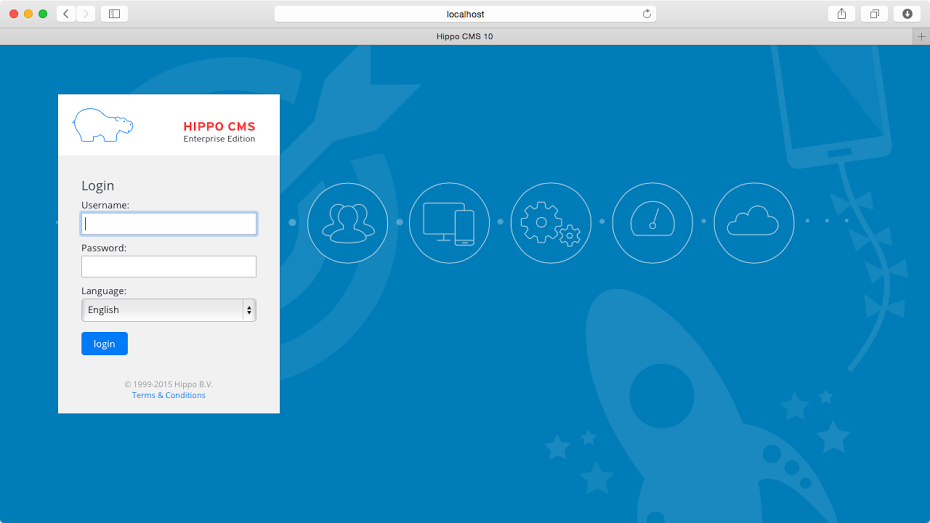 A Change in Direction
Content has always been the priority, and it probably always will be. Hippo 10 in changing the direction of the platform's focus to reflect the personalization-centric times.
Here's how.
A Move Towards Being A Content Performance Platform
Whereas traditional web analytics have focused on the majority and average visitor, Content Performance metrics tailor content delivery to the individual, based on that individual's real time engagement with content.
Built on the power of the existing Hippo's relevance engine, the Content Performance Platform adds further precision to real-time personalized content delivery. By providing a continuous feedback loop, Hippo CMS 10 offers actionable insights on content's success in supporting business goals.
A Refreshed User Interface
What good is a software update without a facelift?
Hippo 10 users will benefit from a revamped user interface, offering a new visual style alongside improvements to user interaction, making it more efficient and intuitive for end users.
Personalization, Testing and Continuous Optimization Combined
Given the dynamic nature of personalized onsite content, traditional A/B testing isn't as effective as it once was. During the period that an A/B test reaches statistical significance, the enterprise risks repeatedly delivering the wrong content to the wrong audience. By testing of content (rather than pages) per persona, and dynamically optimizing that content, Hippo CMS 10 avoids the pitfalls of standard A/B testing and drives better user experience for more visitors.
Hippo's multi-pronged bandit algorithm optimises while testing is going on. The algorithm initially tests content versions delivered in equal proportion— adjusting the proportion of content delivered in favour of the well performing content, wasting no time to continuously optimise the digital experience. This approach makes content performance metrics actionable even with a limited number of users in a test group.
Developer Agility
Hippo 10 also offers a major step towards the company's SaaS and PaaS product vision, enabling developers to truly focus on what's important: rapid development and continuous deployments.
Thanks to Live Reload functionality, developers utilize their preferred IDE to create code, templates, CSS and JavaScript, which then automatically synchronizes with the Hippo CMS repository. Changes are instantly visible without the need for publication or refresh. All this makes for a tight and optimized loop between code development and deployment.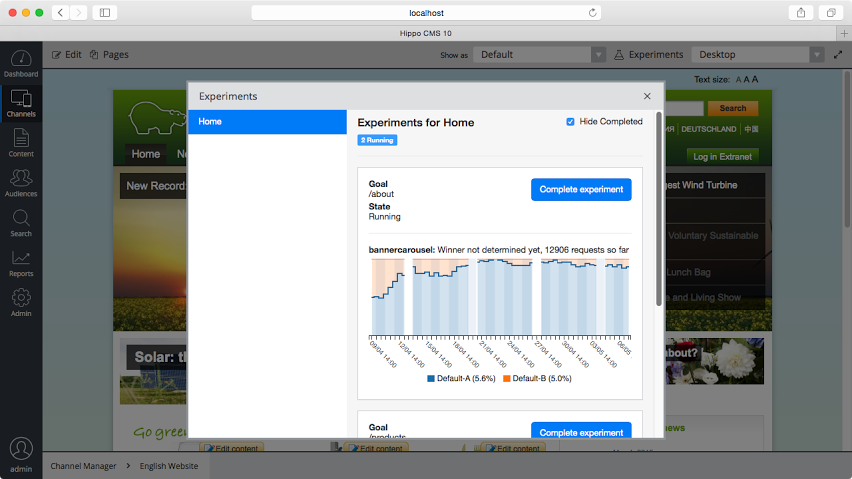 Upon the release of Hippo 10, the company's CEO Jeroen Verberg made the following comments.
"By learning about and responding to the individual visitor's preferences, interests and intent in- real time, Hippo CMS 10 takes the guesswork out of content strategy.
This release transforms the CMS into a data-driven intelligent marketing technology that measures real-time content performance against the online goals of the enterprise – attracting visitors, improving engagement and increasing conversion."
For more information on Hippo 10, check out the Hippo Community Website.
Additionally, be sure to explore more of Hippo via our CMS Directory.