Hippo, a leading Web Content Management System provider, has announced an enhanced working relationship with EMC® Documentum®, as part of its participation in the EMC Business Partner Program for Technology Connect Partners.
Hippo CMS is a big player in the world of open source software, and was recently awarded both the 2014 Critics' Choice Award For Best Free Java CMS, and the 2014 People's Choice CMS Award for Best Enterprise Java CMS.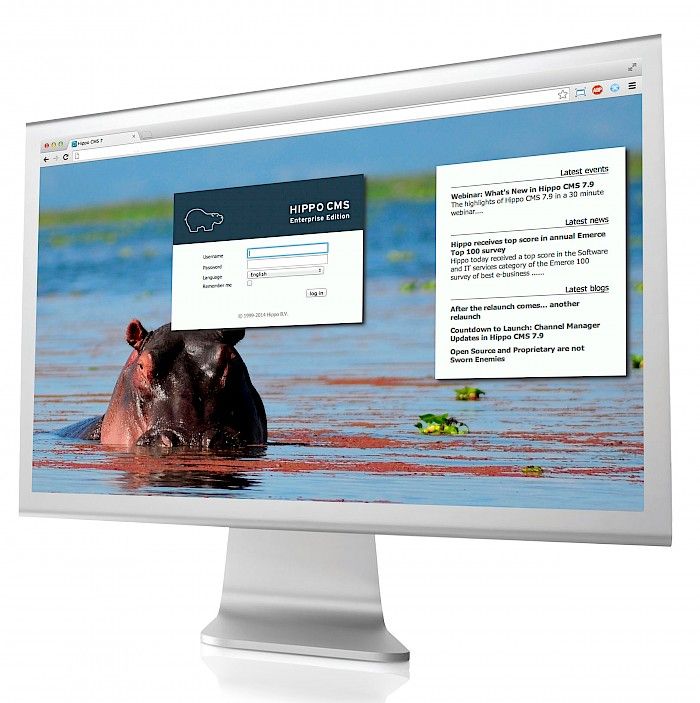 The aim of this integration between Hippo CMS and Documentum is to enable businesses to leverage the power of Hippo's omnichannel web content management, alongside enterprise content management.
Seamless Integration Into Online Ecosystems
The combined power of Hippo's Web Content Management System and Documentum deliver the following key benefits to end users:
Seamless integration into online business ecosystems with Hippo's lightweight Java stack built for uptime, security and performance
Improved content performance through data driven content optimization and delivery that makes content a business driver
Editorial velocity across channels that seamlessly integrates Documentum content and publishes it to the web
Consistency of workflow that enables users to run content through a secure validation workflow, maintain versions, and serve approved content to external audiences
Ease of use with the freedom to integrate external data sources (such as Pivotal Big Data Suite) to drive personalized web experiences
Flexibility to run Hippo on premise, in the cloud, or in a hybrid solution with Hippo OnDemand
Hippo's CTO,  Arjé Cahn, made these comments:
"We're proud to be offering EMC's customer base a best-in-class Web Content Management System solution.

There's a strong technological alignment between Hippo and EMC. Hippo's roots in the Apache Software Foundation and Open Source, and EMC's ECM heritage and relationship with Spring and Pivotal, and our mutual belief in content as the backbone of online business make us a great fit to empower our joint customers to innovate through the creation of truly compelling web experiences."
Mr Cahn's enthusiasm was echoed by Jeroen van Rotterdam, the CTO of the Enterprise Content Division at EMC:
"EMC is pleased that Hippo has achieved the Select tier level in the EMC Technology Connect track, demonstrating its commitment to excellence in technology innovation for Enterprise Content Management, Web Experience Management, Real-Time Analytics and Personalized Content Delivery.

Hippo validates our platform strategy by embedding EMC's open, extensible information infrastructure platform for managing information and expanding our combined solutions into new markets. We look forward to working with Hippo to ensure that our mutual customers have the highest level of support possible for their information infrastructure initiatives."
To learn more about this new working relationship between Hippo CMS and EMC Documentum, check out the official announcement.
Also, you can explore more of Hippo via our CMS Directory.