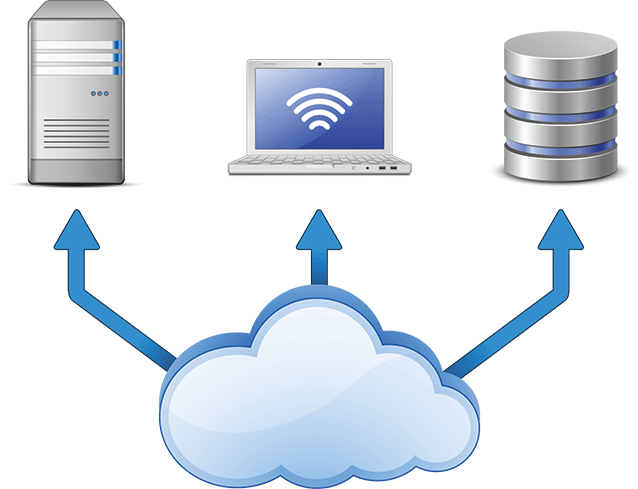 You've done the research and examined the vast benefits an intranet can bring to your company. You want to implement an intranet into your company. Fantastic! But that's only the first decision. The next big decision is to decide where your intranet will be hosted. Meaning, do you want to host it in your building (in-house), or would you prefer to opt for an externally-hosted intranet, such as those hosted in the cloud?
If you've weighed up the options and compiled a well-researched pro/con list for each option but you're still unable to come to a conclusion, we're here to help! We've compiled a list of the five key benefits of an externally hosted intranet.
Budget Control
There are several factors that will contribute the overall cost of your intranet solution. This fact can seem daunting, especially when you're working with a tight budget. You'll be pleased to know that an externally hosted intranet is typically the cheaper of the two options.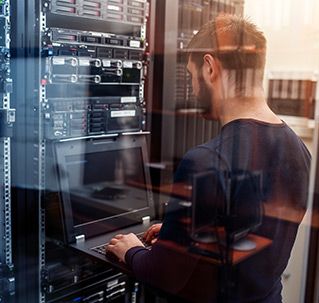 If your company chooses to go down the internally-hosted intranet road, you'll be up for some major expenses that need to be taken into consideration when you develop a budget. Most companies underestimate the costs required to get a specialist to design an intranet from scratch that is unique to their company. The initial costs can mount up, especially when you take the features and applications you want to include into consideration. And this is even before it has been implemented! After deployment, maintenance and expansion costs can eat away at your budget, as these can be erratic and unpredictable costs which are hard to factor into an annual budget.
On the other hand, there are significantly lower costs with an externally hosted intranet. Initially, your company will be charged a low fee to connect to the intranet and to gain permission to use it. From there you pay a simple monthly fee, which you can easily work into a budget, without any out of the blue surprises.
When Do You Need The Intranet?
Your company has already made the decision to implement an intranet and just like a kid wanting an ice cream on a hot summers day, you want it now! It's only natural, once you discover the extensive benefits an intranet can bring to your company, to want to have a quick deployment.
If you're after a quick deployment, an internally-hosted intranet may not be the best option for your company. The process to uniquely design the intranet, as well as develop features and applications your company wishes to include, is a time-consuming process. In contrast, a cloud-hosted intranet can take half the time, from decision to deployment. The time needed to create a hosted intranet is determined by how much available time you have in your schedule to devote to the development process, which involves selecting a basic template and then customising the template to meet the needs of the business. All going well, your intranet could be up and running within a few short weeks!
Another benefit of an externally-hosted intranet is that you don't need to spend valuable time fixing the bugs and glitches or developing further expansion options. It's as simple as contacting your intranet provider, such as MyHub, to request more space or make any necessary changes.
Who's There To Help?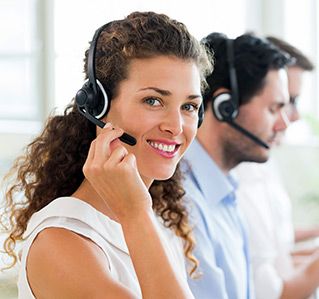 When you create an intranet from scratch, the person you hire to complete this task will most likely be more than able to step in and come to your company's rescue after deployment if any major bugs or glitches arise in the software. However, this person won't always be available to help with any of the daily problems you may come across. Instead, you may need to hire a specialist to be on hand to maintain your intranet and deal with any challenges that may emerge.
By selecting an externally-hosted intranet, you are also selecting to have a support team behind you who are familiar with all the common challenges that can crop up throughout the day. Whether the issue is minor or major, the team is on hand to walk you through the process of solving the problem or provide you with valuable advice to keep your intranet running efficiently.
Securing Your Data
Having your data and confidential information secure is a top priority for companies. Luckily, when you choose an externally hosted intranet, the security is already handled. It's common for providers to include multiple built-in layers of security to prevent unwanted eyes viewing your data. These layers also enable you to provide different employees and departments with differing levels of access to information. From the general material such as a company calendar, which can be accessed by all employees, to critical pieces of data such as cash flow statements, which you only want to be accessed by a select few employees, you can choose what people see.
Location Location Location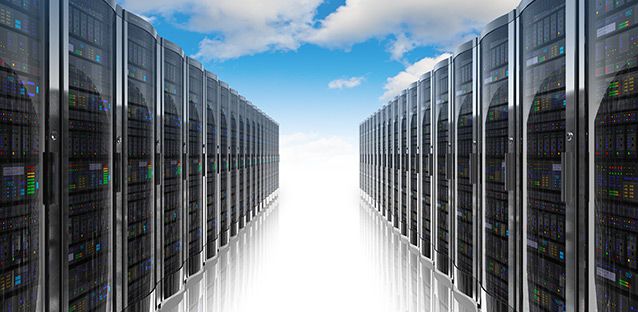 If you choose to go down the road of creating your own internally hosted intranet, you need to consider if you have a place to put it. Although an intranet is digital, the physical equipment associated to bring your intranet to life, such as server racks, require a designated space within your company's premises. In addition to having physical equipment space, you also need to have resources within your IT department or hire additional employees to maintain and support the intranet. On the other hand, using an externally hosted intranet requires no additional physical space in your company's office – a bonus when space is considered a luxury!
Additionally, a major benefit of having a company intranet is that you can access information on mobile devices no matter where you are. But what happens in the unfortunate event of a power cut? If your company has an externally-hosted intranet, employees will still have access to secure data on wireless devices – no matter what is happening in the physical office space
If you're after more information about an externally-hosted intranet solution, or you're ready to design one, contact us today! We'll work with you to maximise all the benefits of a hosted intranet, build an effective tool that will help all your employees increase their productivity and maximise their communications standards. Your intranet is a valuable part of your business and it's our mission to help you take full advantage of it.