What does open source software mean to you?
For some, the term open source simply means the difference between publicly accessible, shareable and customizable software, and legally protected property. To many, it's a technical term more than anything else.
But open source software means so much more. It has the power to transform institutions, change public perception and even save lives.
Don't believe me? Then you haven't heard the story behind Netherlands' national police force.
Disbanded Beginnings
In 2012, the Dutch police force – which consists of over 63,000 workers – came to the realization that their disunity was directly impacting their role in Dutch society.
Instead of one, central police presence, 26 separate branches of the police were responsible for their own sections of the country. Digitally, this segmentation was even worse, as citizens had to go through one of 300 localized police websites in order to find the help they needed in particular locations. Talk about confusing.
Reporting crime and contacting authorities was a constant struggle, whilst keeping tabs on the police force as a whole was almost impossible.
So, despite their motto of, "Openness, Transparency and Citizen Involvement.", the Dutch police force's, lack of unity only served to alienate the people it was trying to serve.
That is, until they were introduced to some stellar open source software. Hippo CMS to be precise.
Digitally United
Using Hippo CMS, the Dutch national police force were able to consolidate their 300 local websites, into one single Dutch Police website. In addition, it enabled them to offer a unified experience across web, mobile and social channels.
Their new mobile site utilizes the GPS functionality of mobile phones to serve locally relevant content to the mobile citizen, giving them local news and showing them their nearest police station.
Officers have also been able to bond with their local communities organically through social media, as citizens are now even able to tweet local officers asking for help, or simply to report something suspicious.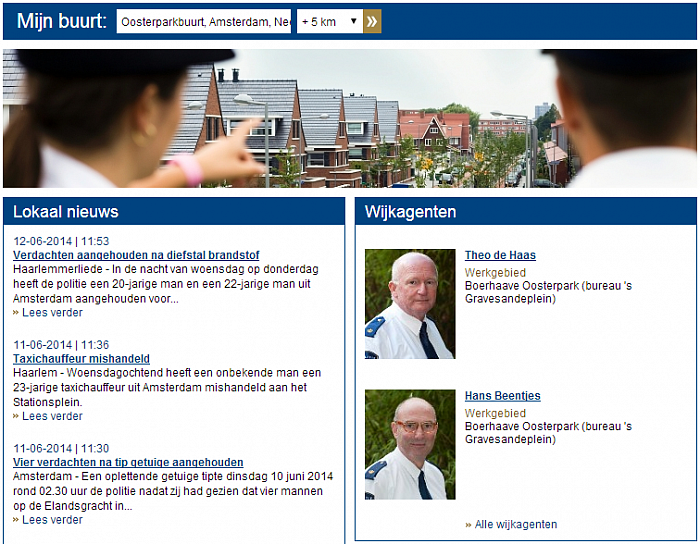 Using the desktop or mobile site, citizens can identify their local officers, their phone numbers, and their working hours. There is even a feature which allows them to quickly send specific officers a message through the website. 
Further features like crime maps have been implemented, showing citizens the latest crime reports by location.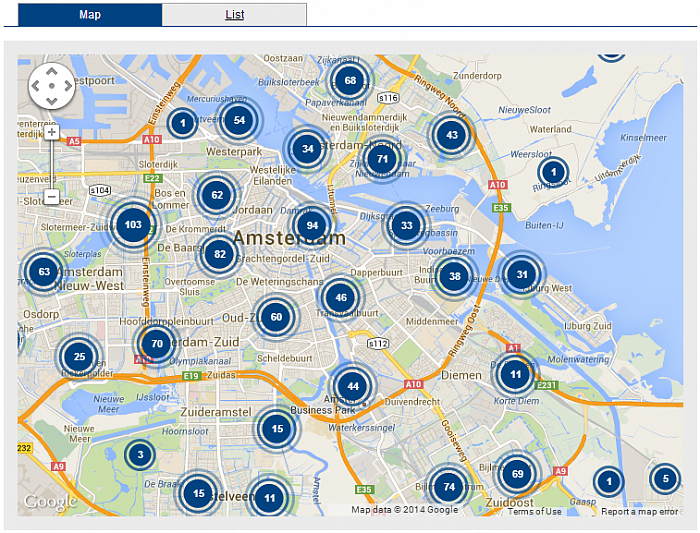 What's more is, the Dutch police introduced a revolutionary mobile app for their press officers who work on the ground, usually around high-profile incidents. Equipped with a secure device, they can each create news via a micro-version of Hippo CMS.
They can create news items and photos directly on the street before publishing them to the police website and sharing them automatically through RSS Feeds. In fact, this new method of news publishing was so useful, the police force have since got rid of email and printed press releases altogether. So, their news is now faster and greener. 
As Ruud Paulusse from the Dutch police is quoted to have said, it's thanks to Hippo's open source contribution that citizens across the Netherlands can; access local information, quickly find crime reports, and even contact on-duty police officers in their vicinity:
"With Hippo, we rolled out the mobile site together with the desktop site. That's the advantage of having a central Content Management System that serve content to all channels."
The Power of Open Source
Without a shadow of a doubt, Hippo CMS – under the banner of open source software – has carried out a tremendous service to the Dutch people. Never before have the public of Netherlands been so well aquainted with their police force.
The transformation of the Dutch police force has also led to them being ranked #70 in the MT500 – which compiles the 500 most admired institutions in the Netherlands. Tellingly, in previous years, the Dutch police had not been ranked at all.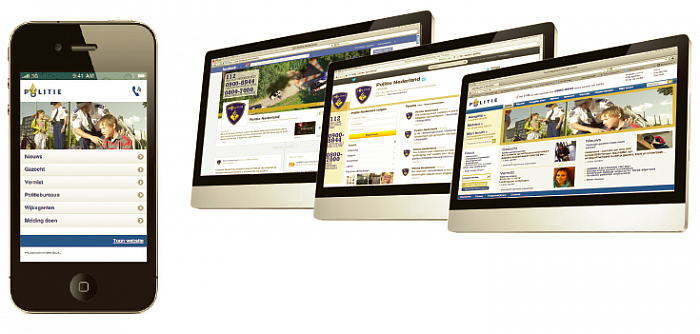 Ron de Milde, Program Director of Media Policy and Digital Media for the Police, had this to say about the Dutch police's new, friendlier stance:
"I am convinced that our innovations in how we inform citizens via www.politie.nl and internally via our new country-wide intranet, also thanks to using Hippo CMS, have contributed to our entering the list of the 500 "most admired" companies" 
Hippo's open source platform helped the Netherlands' police to evolve. Their services were once scattered and and ineffective, yet they are now concentrated and inclusive.
Since taking their open source plunge, the Dutch police haven't just served their people, they have integrated with them, creating a crime-fighting community. And that's a real victory – not just for any police force, but also for any open source software user.
After all, community is what makes open source software so great.  
To find out more about open source software as a whole, visit the Open Source Initiative, where you can discover open source standards, licenses, implementations and much more. 
And of course, be sure to check out Hippo CMS to explore just how they managed to transform an entire nation's police force. You can also access Hippo's blog post and case study on their police force project right here.