If there's one thing that I've learned in my many years covering the CMS space, it's that I will never truly know about every single CMS out there, no matter how hard I try. Every day, it seems, a new content management system hits the 'net and while some of the developers of these systems are good at marketing and pushing their product, many aren't.
That's one of the reasons I started CMS Critic in the first place over 6 years ago. I wanted to share my experiences with each CMS (including the lesser known ones) and help people find the real hidden gems.
Finding the perfect CMS is not an easy thing to accomplish. So today, I'm going to share with you some suggestions and tips I've learned over my many years of consulting and providing advice.
Don't be wowed by the interface.
There are some beautiful and stunning interfaces within a large number of content management systems out there but one important thing to keep in mind is that, just like choosing a partner, you don't always want to make your selection based on looks. The adage "it's what's on the inside that counts" couldn't possibly be more true and applies to far more than just dating and relationships. I've seen a significant number of CMS with beautiful interfaces but little to no functionality or they are chock full of bugs. That's not to say there aren't the exceptions to the rule but it's definitely something to keep in mind. It's easy to make something pretty, it's hard to make it pretty AND functionally useful.
Don't always be quick to dismiss the system with the simple interface. More often than not, these are the first ones you should look at. Usually, it's a sign that the developer prefers less bloat and is more focused on the code and functionality. In some cases, it's the flip-side and simple literally means simple but it's important to always thoroughly explore all options before you write something off as "too plain" or "too fancy".
Do make a list of of needs and wants.
Another important item people tend to overlook when searching for a CMS is the requirement for a clear and concise need / want list. This list should be very straight forward and easy to compile. I recommend getting together with members of each functional area that will be using the CMS (or supporting it) and listing out items that absolutely MUST be in the new CMS and items that would simply be 'nice to have'.
Some examples of needs might be:
Strong workflow functionality.
Integration with existing ecommerce suite.
Multilingual capabilities
An example of a want might be:
Workflow Notification by SMS (system may have email notification but no SMS in which case, you could make do fine if it fit your other requirements).
I recommend always making sure you involve all of the business units that will be in some way touching the system. This helps eliminate frustration amongst all parties and allows everyone to feel like they've had a chance to offer their input.
Don't forget to think about what you already have (if you are currently using a homegrown system or another CMS) and what you couldn't live without during a change.
Do check out each vendors support groups / forums / Twitter accounts (if available).
It's vital that you always check out how a vendor treats their existing customers before you go spending money with them. I recommend checking out their Twitter accounts thoroughly (if they have them).
Do they reply to queries from existing and potential customers?
Are they helpful when doing so?
How active are they on each platform?
Forums are another excellent way to see how people are reacting to a certain product. If the company you are considering is not active and assisting those with questions, steer clear as it's a sure sign of nightmares down the road.
Do contact each vendor you are considering and ask lots of questions.
Don't be afraid to grill each vendor you are considering. A good vendor will be happy to answer your questions and if they want your business, they will do their best to give you thorough and complete answers. This is another great way to guage how much value the vendor places on acquiring you as a customer. A good vendor will work hard for your business, answering your questions and directing you to the correct resources.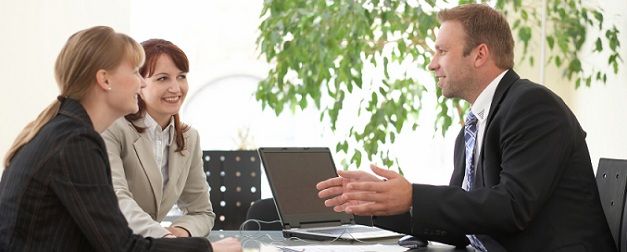 This is also a good way to guage how quickly a vendor can respond with accurate answers. If it takes them a long time and you get bounced from person to person, this could be a good indicator as to how easy or hard it might be to get support down the road if you became their customer.
Do not let the vendor lead the demo for you.
Now, this might seem a little bit odd but I've seen a number of demos where the customer has simply sat back and let the vendor lead the demo showcasing all of the great stuff within their product. Here's the problem with letting the vendor lead the demo, they will only show you the stuff that works and works well.
I always recommend making a list of what you expect from the demo, what do you want to see, what you do not care about and telling the vendor how to proceed. Don't be afraid to throw in curveball questions during the demo to see how they react. Can they answer your question? Are they lost and stammering? These things are important as well as they make the vendor think how they would use their system to accomplish your specific tasks and since you are on a demo, you can visualize how easy it might be for you as a customer as well.
This is a critical one and can be the a significant deciding factor when choosing a product so don't be afraid to take charge! It's your money after all.
—
I hope these few items help you in your search for the perfect CMS. Do you have other things you think are important that you'd like to share? Please do so in the comments below