Open source is the future
In 2016, any person who is well-informed about tech space will no longer engage in open source vs. proprietary arguments. While he or she can still take the side of proprietary software the trend is clearly seen: open source becomes mainstream, such IT giants as Google, Facebook, Apple use open source infrastructure; companies trust their content management to open source systems; at the same time its quality outpaces the one of proprietary code.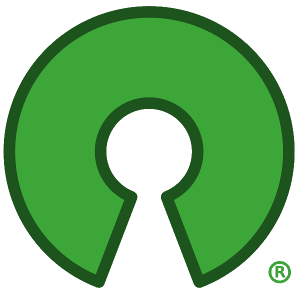 As of 2016 the following companies are investing deeply in open source: IBM, Cisco, VMware, Intel, Huawei, NEC, HPE, Ericsson, Qualcomm, Red Hat, Citrix, Oracle, EMC, AT&T, Google, Facebook, China Unicom, China Mobile and Telefonica. (Source networkworld.com)
Open source software advantages are numerous: the product is being constantly improved by thousands of developers all across the world, a business owner can clearly see "what's in the trunk" and adapt the product to his or her eCommerce store needs anytime.
Nevertheless, for those who consider eCommerce systems to be just a tool for selling their goods or services, open source products can be still suspicious. Read on to see how we dispel doubts about open source by examining concerns related to it.
Open source doesn't mean free
Open source does not always mean free. There are paid open source solutions and so-called "freemium" products. "Freemium" models are used as a bait: they act as gateways to paid versions.
Some platforms come for free but have growing hidden fees like payment percentage, paid bandwidth, and cancellation fees. Moreover, the chosen plans tend to grow when the number of orders or revenue of your web-store increases, so expect something unexpected in your bills at the end of the month.
But be sure: nopCommerce is both free and open source. The only fee we accept is for removing "powered by nopCommerce" notice from the footer. And even this is a pure aesthetical decision not affecting the performance of the webstore in case of either presence or absence.
What should I look at in open source platforms
The head of CMS Critic, Mike Johnston, wrote a great article "How to select best open source CMS", highlighting five points:
Stability: Is the CMS stable? Will it last for the long-term?
Support: Can I get the help I need?
Cost: What's it going to cost me?
Flexibility: Can I move it, change it, or tweak it?
Security: Will my sensitive material be safe?
We think that the same points are equally fair for open source eCommerce platforms, so we will examine how nopCommerce fulfills these requirements.
Stability
nopCommerce is around since 2008 and is not going to leave the eCommerce scene. At the moment the system powers more than 27.000 sites all over the world and aims for more exposure. nopCommerce is being steadily developed and has a new version released every half a year. The system is developed in ASP.NET stack and closely follows Microsoft trends. Yet the nopCommerce team is well-aware that new technologies must be compatible with all old components, as well as secure and mature. That's why nopCommerce is using latest technologies only when they become well-tested, connected and reliable, always keeping end users in mind.
Support
nopCommerce has two means of support, paid premium support in two languages, and free support from the product team and community on the forum. The premium support can be purchased separately and is also included in a Gold Solution partnership. As for the free support on the forums, it is also quite active with 1,700 new forum posts and 400 new topics per month.
nopCommerce also runs its own developer certification program, so there is a warranty of hiring a qualified person even for small projects. The nopCommerce team hosts an annual conference called nopCommerce Days since 2015 gathering partners and store owners from all over the world in order to exchange new ideas and support each other. The platform is far more than stable, it is rapidly developing and conquering new grounds.
Security
We believe that an eCommerce platform must be secure both from external attacks as well as guarantee internal confidentiality, i.e. it must not store or collect shop-owners' data.
Concerning the first point, nopCommerce immediately reacts with a free security patch for the community in case of any threat. Concerning the second one , nopCommerce, being a hosted solution, technically does not have access to platform's merchants' sensitive data like revenue and personal information.
Flexibility
nopCommerce is a very flexible out of the box solution. It suits small businesses, yet store owners can have an access to the whole functionality close to enterprise shopping cart for free. That means they can manage the advanced catalog with no limits on a number of products and their attributes, apply different inventory methods, use a great variety of promotional tools like cross-marketing and tier prices, adjust local tax settings and much more. To switch between the advanced functionality and a simplified mode, it only requires to flick the "basic" and "advanced" switch. So no matter whether you are just a beginner in eCommerce or already managing a million-a-day visitors store, you can adapt all nopCommerce features according to your store needs.
We also see no limits for custom work that can be done in nopCommerce. Just check out our showcase to find the deeply-customized corporate sites and sophisticated governmental portals, or watch the videos from nopCommerce Days 2016, where our solution partners present complex cases they solved with nopCommerce.
nopCommerce supports a lot of country-specific features out of the box, like RTL-support or local EU taxation or specific country requirements like PanGv. If some extras seem to be missing in nopCommerce, they can always be found in our marketplace with more than 1400 plugins and themes being supplemented daily.
Price
Okay, let us give you a full picture. nopCommerce is free itself, but the price of running a store is also comprised of platform implementation prices and the price of plugins and themes you want to use. Yet, if one checks nopCommerce marketplace and compares the prices with those of other popular eCommerce platforms, he/she would notice that nopCommerce can boast of generally lower prices on plugins and same prices for graphic themes. And we don't even take into account enterprise carts with their far higher prices. nopCommerce paid services are also not that costly compared to competitors – premium support price, for instance, varies from $66 to $99 per month.
Conclusion
So, after this short journey into the world of open source software, we hope that it is well-seen that switching to or starting with nopCommerce is a wise choice, a well-made bet on the global open source trend. It is time for all business people to shrug off the prejudice that open source is done by "scruffy guys coding in their basements" and everything that is free is amateur-made. Running a business costs, but we can ease you from the burden of eCommerce platform fees and make you forget about what does "vendor lock-up" mean.
Explore the features of nopCommerce yourself on our official website.