Impact Radius, a popular marketing and affiliate solutions provider, has announced that they have acquired Forensiq, a top provider in advertising fraud prevention.
"Together the teams will focus on the development of artificial intelligence technologies, pioneering the new digital currency of attribution, viewability and ad fraud," said Per Pettersen, Impact Radius CEO. "Exposing and removing fraudulent traffic across devices and ecosystems will create a more pure, real-time data hub for media buyers, analysts and executives to stay on the same page, share granular insights  and maximize marketing ROI."
Forensiq uses advanced technology plus an obsessive team of data scientists that help companies eliminate impression fraud, click fraud, affiliate fraud and cookie stuffing.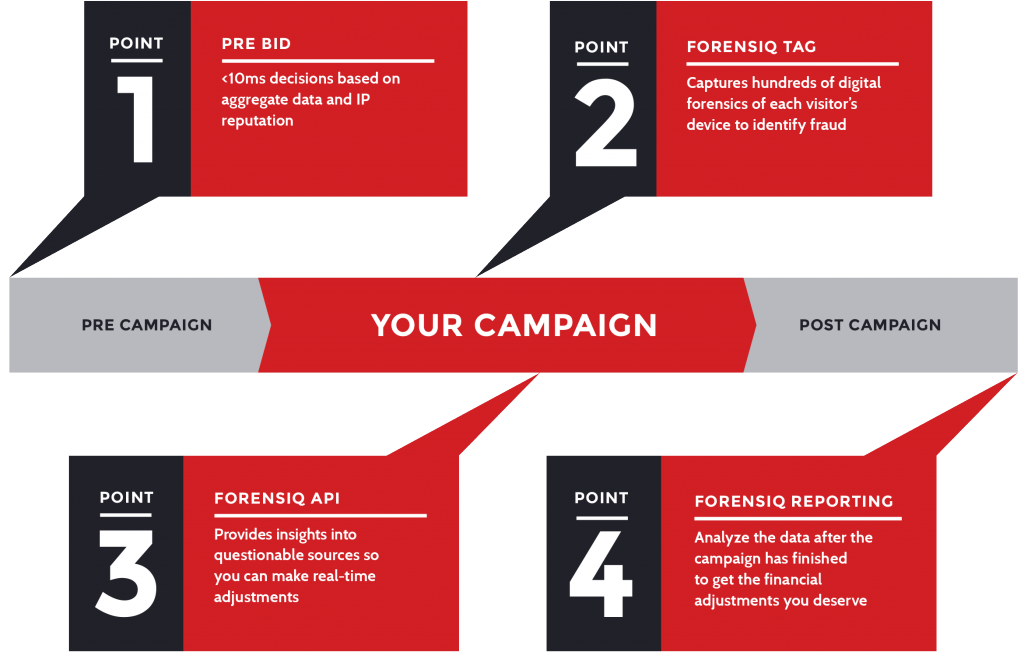 Impact Radius is an affiliate provider that helps companies market their products through an affiliate program. Their system manages insertion order proposals and tracks / reports click through and affiliate sales. With the combination of these two platforms, Impact Radius has positioned themselves in a unique place for those who are running affiliate campaigns to promote their businesses. Now you can get full affiliate program management with the safety of knowing that you have a complex fraud prevention solution in place as well, to prevent unnecessary ad spend.
"We are thrilled to join the Impact Radius team and assist their impressive roster of clients in the fight against ad fraud," said David Sendroff, Founder and CEO of Forensiq. "We believe in a world where advertisers can focus on improving ROI, and not have to worry about eliminating fraud from the equation. Our automated and seamless solutions allow advertisers to maximize the impact of every dollar spent."
To learn more about this acquisition visit Impact Radius, to learn more about Forensiq, visit them online.