ImpressPages have now launched the latest version of their user-friendly CMS in the form of ImpressPages CMS 3.6 , which boasts a Theme Marketplace with a twist. 
The creation of ImpressPages CMS by Apro Media  – a web design firm, came in response to the difficulties faced by many of their customers, who were having trouble learning the ropes of other popular content management systems on the market. So, the team at Apro Media decided to build ImpressPages, in a bid to make life easier for their customers, and the wider web community in general.
The main addition made to ImpressPages via the latest update, has been the introduction of the Theme Marketplace, which is a lot more than your average theme or template store.
The Theme Marketplace
ImpressPages CMS' Theme Marketplace houses a range of beautifully designed themes, all of which work seamlessly with the content management system. You can currently find a mixture of six free themes, alongside four premium themes, selling at $49 each.
Users of ImpressPages don't even need to visit the marketplace, as the theme repository can be browsed through without needing to leave the admin panel. Similarly, each theme can be previewed in the same way, before purchase. There is also a one-click install feature, which naturally ties in with the ImpressPages ethos of user friendliness.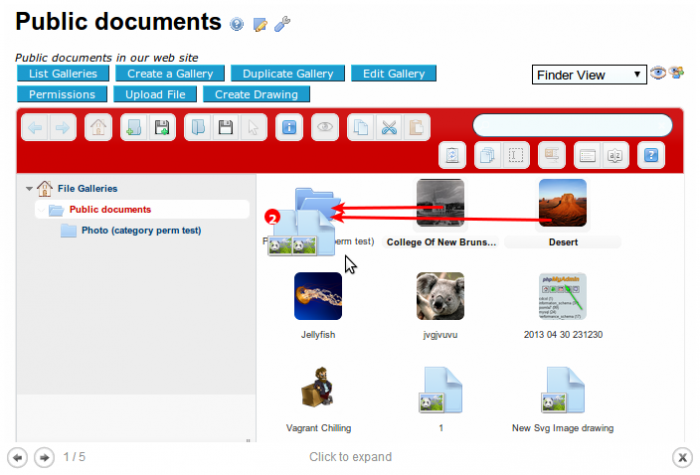 You can go a step further by customizing pre-designed themes too, by adjusting colours, fonts, layouts, and other parameters, all within the admin panel.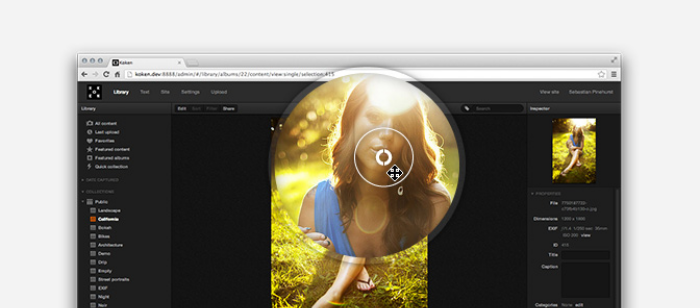 However, ImpressPages have also given their Theme Marketplace an interesting spin. Developers using ImpressPages can quickly and easily begin building, publishing and selling their themes to other ImpressPages users through the Theme Marketplace.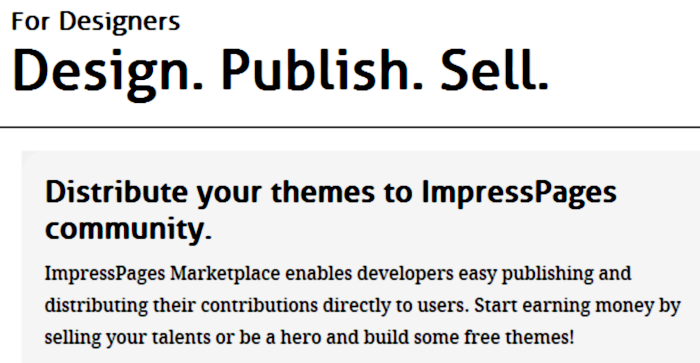 Developers can choose to charge for their themes, or create completely free ones for the benefit of the community. ImpressPages merchants can also choose to contribute between 10% to 50% of his fee to the growth of ImpressPages.
Still Keeping It Simple
With version 3.6, ImpressPages CMS have remained true to their rule of simplicity, by streamlining their platform even further.
For example, LESS CSS support has been integrated – making it easier to understand and modify CSS, along with default widget styles which are now fully responsive and are also available in plain CSS and configurable LESS formats.
To find out more about these additional features bundled with ImpressPages CMS 3.6, as well as to get an insight into the future of the platform, you can read through ImpressPages' official release notes.