CC: Can you tell us a bit about yourself, your background and how you came to work for Sitecore?
MS: I was President of a successful multimillion dollar custom software development company and while there, I envisioned the need for a Microsoft-centric system for creating and managing websites that could take the online experience far beyond the then present technology. In 2002, with four fellow Internet zealots, I started Sitecore. We developed a product with functionality and appeal that was completely disruptive in the market at that time. All five of us continue to be key contributors to the company today.
CC: How would you define the term "Content Management System"?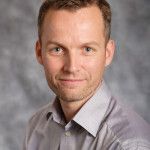 MS: I feel compelled to say that I sincerely dislike the term. CMS does a really good job of defocusing everyone on what is important, namely measurably driving your online success. Content doesn't help you do that. Management of content doesn't help you do that either. And system surely doesn't.
Secondly, the term is ambiguous since it is used as a cover for both the area of ECM (Enterprise Content Management) and WCM (Web Content Management). From a business perspective nothing could be farther apart. ECM should help you be more efficient in your internal business processes. WCM should help you measurably driving your online success. A lot of businesses unfortunately still believe that it is a great strategy to centralize the management of all content in a CMS. There is a big difference between the processes of creating and managing a legal contract, to creating persona optimized content that will dynamically drive a personalized experience for the marketing department. The only thing in common here is that you can use a keyboard to author your text.
Even with this ambiguous term, Sitecore is selling CMS for a broad range of clients with great success. We will change the name when the customers, market and analysts are ready to suggest a new industry term.
CC: As the CEO, you have no doubt seen a shift in the way content management has advanced in the last few years, what do you feel can be expected in the near future and where will Sitecore fit into this picture?
MS: CMS, as a platform for driving your online success, is undergoing a radical change. Content is shifting to a measurable experience – crafted around personas. Delivery is no longer just Web pages but spanning all digital channels. Marketers need measurable results and ROI ,while sales departments and customer service departments need to tie together what is happening in the offline world with what is happening in the online world. Customer relationship management databases are becoming a focal point for realizing this. Real-time personalization is finally a manageable reality that doesn't need to involve huge IT projects.
CC: If you were to compare Sitecore with similar CMS in the marketplace, what would you say distinguishes it?
MS: Sitecore is the iPhone of the Web content management industry. We are fusing many of the technologies that are integrations in other platforms. Our vision is to deliver a powerful, coherent, easy-to-use platform. A platform focused on measurably driving your online success through personalized experiences across all online marketing channels.
CC: How has Sitecore fared in the face of the current economic situation facing the global economy?
MS: Remarkably, Sitecore grew global revenue last year at over 40%. Our team and partners responded to the economic environment by working even more than the 40% reflects, so I think we are well positioned to have that same hard work reap even higher rewards as the economy recovers.
CC: What successes has Sitecore had this year? Any new, large customers? What do you attribute these successes to?
MS: Fueled by our 40%+ revenue growth, we have opened up a number of offices around the world, perhaps most notably in Japan. We have a very solid team in Japan with significant Microsoft enterprise experience.
We also opened up an office in Australia, expanded our presence across Canada with service and sales people, and our UK and European operations have really bubbled up new and exciting business.
We inaugurated two global in-person events called Dreamcore, with our customers and partners that include Interactive Agencies, Web Development firms and major Systems Integrators – literally filling these events to capacity.
This year has also been the year of the Enterprise customers for us. I wish I could mention all of the fantastic companies, but they include the likes of Costco in North America, Lloyds of London, and ISS in Europe. Our technology delivers answers for marketing automation, for eCommerce, social community – all the key business needs that now go through a website.
CC: You recently introduced a new product called the Sitecore Online Marketing Suite. What can you tell us about this product? What made you decide there was a need for this kind of solution in the marketplace?
MS: The Online Marketing Suite (OMS) has generated enormous excitement with prospects for us. When people see how it connects measurable campaign results, the personalized experience, and marketing across digital channels they discover immediate value. The OMS is essentially transforming the CMS into a next generation business platform.
CC: As you are aware, there have been a number of fairly high profile acquisitions in the last couple of years that have affected both the CMS community and the IT community as a whole.  Some of these acquisitions have caused nervousness and a sense of insecurity within the "acquired" client base about the future of their chosen platforms. What is Sitecore doing to ensure a stable and secure platform for it's users?
MS: Sitecore is both financially and by license revenue one of the global top performing WCM vendors on the market today. And we love what we do and see a very bright future continuing ahead.
Sitecore's clear focus, cutting edge technology, extensive partner channel and strong developer support community make us a vendor to count on.
CC: What plans does Sitecore have to ensure that new customers can choose the platform with a knowledge that it will continue to be supported for years to come?
MS: Sitecore is the only WCMS vendor where 95% of our revenues come from the sale of software licensing. That obviously means that Sitecore has a very large partner channel and development community. Sitecore customers aren't dependant upon Sitecore to implement it – they have many choices. There are thousands of certified developers worldwide. And remember, we are built with Microsoft technology.
The fact that Sitecore's business model is not based on revenues from Sitecore's own services means our products are scalable and crafted to be best of breed, usable by anyone with familiarity with Microsoft technology.
CC: Can you provide a sneak peak of what we can expect from upcoming releases from the Sitecore product line?
MS: Full blown large scale personalized email marketing tightly integrated to the CRM, CMS and online marketing suite is up next. Providing site level measurable results and instant ROI out of the box.
CC: Do you have any parting comments?
MS: The Web industry as it exists today will undergo a dramatic change over the next decade. New online marketing platforms akin to business level CRM and ERP will arise.