During the much reported Sitecore Symposium in Las Vegas this month, I had a chance to sit down with Sitecore's Corporate VP of Commerce, Ryan Donovan to discuss the future of commerce in the upcoming Sitecore 8.
Mike: Can you tell us a bit about the integration of Commerce into Sitecore 8 and talk a bit about the future plans for the product?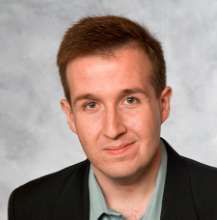 Ryan: Sure, we just shipped Sitecore Commerce 7.2 (in August) powered by Commerce Server and that is the fruit of the acquisition coming to bear. It is, I think, the industry's first fully integrated commerce and content platform in one because we've really tried to focus on making it a completely seemless experience in terms of adding commerce capabilities into Sitecore.
We have Sitecore Commerce 8 coming as part of Sitecore 8 and what that's going to add is a second product to the Sitecore Commerce family called Sitecore Commerce powered by Microsoft Dynamics AX. This new product is the fruit of the partnership that was announced last January between Sitecore and the Dynamics AX organization of Microsoft. This new product will be focusing on providing a true omni-channel solution. In other words, you'll have the exact same pricing, tax, shipping and calculation logic between online and the store. You can then have a seemless buy online and pick up in the store or buy online, return to the store experience with instant order history the second you make the purchase. This will then bring us into the realm where we can really begin to personalize based on behaviors and store behaviors in the contact center in addition to just digital channels. The first product, Sitecore Commerce powered by Commerce Server is targeted at scenarios such as B to C and the Sitecore Commerce powered by Microsoft Dynamics AX is really aimed at omni-channel retailers.
Mike:  What are your biggest success stories since the merger? Do you have any customers that are doing some impressive things with the product?
Ryan: We started the early access program in the spring with Commerce Server 7.2 and we're seeing a lot of net-new interest but we are also seeing a lot of interest from the legacy Microsoft Commerce Server customer base because it's a very logical feature rich upgrade for them that can also help them preserve some investments they've made into their deployments. With the powered by Dynamics AX solution, we're seeing lots of interest from the Dynamics AX customers out there because it will give them a complete experience management and commerce solution.
Mike: What's the next stage for your team at Sitecore? What is the next step in bringing together the perfect platform for commerce and content?
Ryan: We are really aiming to focus on enabling end to end marketing experience management, so really putting the best practices into the product; for instance; what are the types of things you would want to do to optimize for conversion.The goal of course would be to help lower the barrier of entry and help build knowledge share. We also are aiming to enhance the product to offer more and deeper capabilities from a commerce perspective so we can address broader and broader customer scenarios. We are really focused on the enterprise space and so their requirements are more complex than mid market solutions. One of the areas we are looking to innovate in is pricing, I've heard comments from some people no commerce platform does pricing well for their business and those are the types of problems we are looking to solve. I think our value proposition is very simple in that we are a one technology platform so it's going to be a completely cohesive business user experience for the merchandiser, the market and ultimately, for customer service reps.
Mike: Having come from Commerce Server before Sitecore, what have you seen change since the acquisition took place?
Ryan: Customers of Commerce Server were always adding other products into their solutions, so they'd have a CMS, they'd have a search solution and a marketing automation solution but they were having to go to great lengths to actually integrate these things. There was a lot of developer cost and IT cost involved but the business user experience was also fragmented in terms of actually doing a marketing campaign. Since the merger, customers seem to be very excited about the one platform value proposition. It was really interesting because with the legacy customer base, we anticipated that people would be a lot more reserved about moving to a single platform but instead we're seeing the opposite. A surprising amount of customers are wanting to embrace the whole Sitecore platform and replace their old ones completely and do it quickly.
Mike: Can you share with us what the commerce piece will look like in Sitecore 8?
Ryan: Absolutely, here are some screenshots!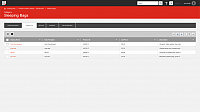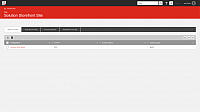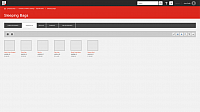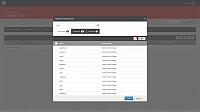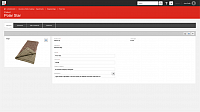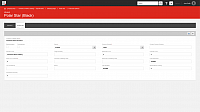 To learn more about Sitecore Commerce, visit http://www.sitecore.net/Platform/Channels/Commerce-Experience.aspx