Founded in 2008, Duda is a platform which enables you to build optimized multi-screen websites.
Initially, Duda was a white label product, but in 2011 the company made its services publicly available on its website, swiftly moving to launch DudaMobile – a user-friendly and mobile-friendly website builder. Duda has partnered with some of the world's leading companies, including Google, Yahoo and AT&T.
I recently had the pleasure of asking Duda's Co-founder and CEO Itai Sadan a few questions about the history of Duda, what the platform is capable of, and where he sees the website building industry heading. 
Itai Sadan
Itai Sadan founded Duda to help small businesses connect with potential customers anywhere, anytime and anyplace. Itai started the company from his garage in Mountain View, CA, with his high school friend, Amir Glatt, who is now CTO. In 2008 they both noticed how the Internet was shifting towards mobile and the need for small businesses to create mobile optimized sites to attract customers on the go.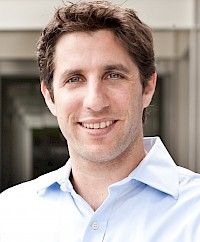 Itai's mobile web expertise has been cited by USA Today, Website Magazine, The Huffington Post, Mobile Entertainment and more.
He speaks regularly on the local, mobile and social space, at industry events hosted by such organizations as BIA Kelsey, Constant Contact, Local Search Association and the Israeli Conference. 
Prior to founding Duda, Itai was a director at SAP where he managed the SAP Discovery System program and was in charge of relationships with IBM, HP and Fujitsu. At age 21, he also founded InterSight, a start-up for data storage. Itai has a BSc in Computer Science and Mathematics from the University of Ben Gurion in Israel.
The Interview
Can you tell us about yourself, your background, and how you came to be a part of Duda?
My name is Itai Sadan, I'm the CEO and Co-Founder of Duda. Duda helps small business get online. We have over 5 million customers that have built mobile sites and full responsive websites on our platform.
I was originally born in Israel, moved to the US nine years ago, live in Mountain View CA and have a wife and two kids. I have had the entrepreneurial disease since I can remember myself. I started my first company at the age of 21 selling software to small businesses. 
Today, eighteen years later, I'm still building and selling software to small businesses. I love the space, I love being able to connect directly with the customer, being able to see how what you do helps them grow their business and better connect with customers. Prior to Duda, I worked for SAP for six years. I left SAP to start Duda together with my long time high school friend Amir who is the other co-founder and CTO.
When did Duda come about, and what was the original objective of the Duda team?
I started Duda in late 2008. With the proliferation of mobile devices and the growing amount of web traffic originating from mobile phones, I wanted to find a way to help small businesses take advantage of this growing opportunity. To help them better connect and engage with their mobile customers by optimizing their websites to be more mobile-friendly.
I was still working at SAP at the time and Duda was a side project I worked on during nights and weekends for quite a while. Then in the beginning of 2010 as a deal with AT&T started becoming more imminent, I left SAP and started focusing on Duda full time.
Duda is a leader within the website builder industry, particularly when it comes to mobile websites. At this moment in time, where do you see the industry heading?
I see everything moving towards multi-screen. We can no longer look at mobile as only phones. There's tablets, the GPS's in our cars are getting connected to the Internet like in the Tesla, there's wearables like Google Glass that have a browser built-in. When developing websites, we need to consider all these different screen sizes.
It is becoming a daunting task to build a website for each of these devices, hence Duda has created a truly unique site builder which we just launched earlier this year called DudaOne. DudaOne was built from the ground up to enable small businesses and web professional to simply create a responsive site that works on all screens, currently focused on desktop, tablet and mobile.
What would you say Duda's greatest achievement is?
Our biggest milestone is recently crossing the mark of five million sites hosted on our platform. Yet, we don't really focus much on that metric, our focus is on making the product simple to use for the average user and powerful enough for the more advanced user.
We think that if we can get that formula right, all the other metrics will take care of themselves including getting to the the next five million customers.
What is the biggest advantage to using Duda over its rival products? Which features stand out the most?
Duda has a few extremely unique capabilities that no other website builder has:
1. Auto Creation – Duda has developed unique algorithms that scour the web for relevant content a business
already has on the Internet, be it on an existing website, Facebook, Yelp, Twitter, Google Places, etc. We are able to collect all this content (images, text, videos, etc.), make sense of it, and automatically place it into our beautiful templates – and just with a click of a button.
This means our users not only get an amazing head start, as we do all the heavy lifting for them, but also save a lot of time, effort and money. Our competitors require their users to start from scratch. All their users begin from the exact same starting point, a blank template. They expect a plumber or a dentist to put on the hat of a marketing guy and build a site with great content that converts well. We on the other hand, do it all for them.
2. Multi Screen – Duda was built from the ground up as a multi-screen platform. All sites built on Duda are
optimized for desktop, tablet and mobile. We go beyond responsive design by allowing users to modify the content per each device. This means you can hide content, add content, change navigation and more per device. As a long time mobile player, we understand that visitors coming to your site from different devices have different needs.
Our competitors think desktop first and all the other devices are treated as an afterthought. They do not allow you to customize the content per device.
3. Duda Sites Work for You – The content on Duda sites, from our effective template designs to business-driving widgets, were all built to help small businesses grow. Through features like click-to-call,
click-to-map, coupons and reservations widget, we prove to our customers that we can help them convert their visitors into customers.
Last month we generated over 1,000,000 calls to businesses via our click-to-call widget, over 400,000 people clicked on our maps widget looking for directions to a business, and over 170,000 clicked on the open table reservation widget. We are constantly thinking of how we can make the perfect site for our customer's customer.
Duda offers an interesting partner program. Can you tell us a little more about that?
Our Duda Partner program is a key focus of the company. It is targeted at web professionals, agencies, marketers and web designers. It enables them to build websites or mobile sites in a very quick and easy way.
In addition, the program provides discounted pricing on a per site basis, it gives partners access to specific features that they need. For example, white label access to their clients, branded preview tools, priority support, training material and more.
What is Duda's next goal? What can we expect to see coming down the road in future releases?
There is something very exciting that we are working on and is currently in beta. It's called Duda inSite and it provides the ability to automatically personalize a website based on different aspects like time of day, location of the user, device type etc.
It's pretty exciting and I think it will be a very big hit. No other company has brought these type of capabilities to small businesses before.
Beyond tablets and smartphones, is Duda keeping tabs on emerging technology, such as wearable technology? In the future, what new areas could we see the website builder industry as a whole move into?
We had a Hackathon at Duda earlier in the year and one of the teams built a prototype of how a website would look like on Google Glass. It was pretty cool to develop that functionality as navigating a website on Google Glass is not very intuitive and with some modifications that can be done via the Duda platform, the experience could be much improved. We did things like making call to actions much bigger and more prominent on the page, so it is easier for a Google Glass user to click on them.
I can't commit at this point as to if and when this functionality will be available publicly, but we are all the time thinking about the future of web design and wearables are definitely part of it.
Thank you for your time Mr. Sadan.
Are you interested in what Duda are offering? Check out their website builder.