WP Engine, the managed WordPress hosting solution, has been very busy lately.
Page Performance was recently rolled out by the company, a feature that makes WP Engine the first managed WordPress hosting platform with a web page speed performance tool built into the user dashboard. This new interface gives users actionable insights to help quickly and dramatically improve the speed of their websites.
WP Engine also just unveiled a PHP7 compatibility checker, which is a plugin that they're toting as the internet's first tool to verify PHP 7 compatibility on WordPress website.
Amidst all this news, I managed to grab a moment with WP Engine's Vice President of Product, Jason Jaynes.
Who is Jason Jaynes?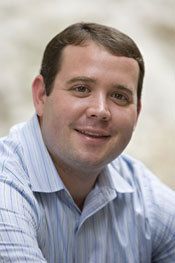 Jason Jaynes is an experienced software executive with eighteen years of practice across multiple functions including marketing, product management, sales and software development; and multiple disciplines including social media, security, mobile, online advertising, and SAAS.
Jason is currently the Vice President of Product at WP Engine where he oversees product management and product strategy. Prior to WP Engine, Jason served as the co-founder and CTO of Apptive where he oversaw all product strategy and development. Prior to Apptive, Jason has served in numerous roles including Vice President of Business Marketing for Demand Media, Vice President of Product and Marketing for Demand Media's social division, and Director of Product Management for Credant Technologies.
Jason holds an MBA degree from the University of Texas and a B.S. in Computer Science from Texas A&M University.
The Interview
KI: Can you briefly tell us a little bit about yourself, and your role at WP Engine?
JJ: I am responsible for product management and product strategy across the entire company. I work extensively with customers to understand overall market needs and to define and create the next generation of product features. A few months ago, WP Engine released Page Performance, a solution that empowers customers to obtain and utilize actionable insights that boost site performance. It's helped many of our customers improve their site speed, typically a 15% increase in front-end performance.
However, you can only optimize your code so much. Sometimes, the answer is putting a race car engine on your site, that is what PHP 7 is, a high performance PHP engine that will bring even greater performance to our customer base. However, it's an involved process, so we created this PHP Compatibility Checker plugin to help our customers ready their sites for PHP 7, coming to our platform later this fall. As a managed platform, we are enabling our customers in many ways to reach their peak website performance.
KI: As the internet becomes more and more ingrained into the daily life of the human race, can you tell us (preferable with some statistics), just how demanding the average internet user is for fast-loading websites?
JJ: We actually have a great infographic on this, which explores all the ways in which the "need for speed" has evolved over the years in a range of ways:
Desire for instant gratification
Online shopping expectations
Mobile site speed expectations
The emotional toll of load times
Site speed in the real world
How to improve page load time
KI: What does your latest product, Page Performance, bring to the table?
JJ: It's clear that a poor digital experience sinks sites in a heartbeat — a study by Akamai and Gomez showed that even a one-second delay in page load time will result in 11 percent fewer page views, a 16 percent decrease in customer satisfaction and a 7 percent drop in conversion. With site owners and developers literally on the clock, it's critical that the customer experience be seamless in order to not affect the bottom line – it's all about performance and conversion.
Our latest intelligence product, Page Performance, empowers customers to obtain and utilize actionable insights that boost site performance. Integrated into the WP Engine user portal, Page Performance provides a detailed site speed report and actionable recommendations to solve for technical issues impacting digital businesses, resulting in higher visitor retention, improved Google rankings, increased conversions and positive reputations and customer experiences. Key benefits include:
Access to key metrics on any Page with report history to see improvements over time. Report includes such metrics as cacheability, render start, visitor complete, render complete and other data.
Actionable recommendations with rich context, including links to a library of support material enable users to make fast, significant, measurable impact to site performance.
Integrated into WP Engine user portal to support a convenient developer workflow.
KI: What sets WP Engine apart from other managed WordPress hosting solutions?
JJ: WP Engine powers amazing digital experiences for websites and applications built on WordPress.
With award-winning customer support and state-of-the-art technology, our managed WordPress platform provides performance, reliability and security to brands, agencies, SMBs and individuals. Engineered at a code level to make resource-hungry WordPress deployments run faster, the WP Engine platform displays stunning speed while incorporating an industry-leading hardened infrastructure that allows webpages to load up to four times faster than any non-WordPress platform. Offering different plans to fit the needs of customers ranging from individuals to the enterprise, our platform helps our customers create robust and reliable websites with direct SFTP, Git version control, built-in CDN, enhanced security, one-click staging, automated migrations and restore and more.
Through our efforts, WP Engine has contributed significantly to establishing WordPress itself as a platform that can be reliably deployed in a range of enterprise scenarios. We were involved in introducing or popularizing platform features that have become key characteristics of hosting, including site staging (as we mention above), integration with developer workflow tools and advanced caching strategies.
With the recent launch of our Page Performance service (noted above), WP Engine is adding a layer that is likely to continue evolving customer expectations of a managed WordPress offering. Performance Intelligence for sites, of which Page Performance is the first product, will be an area of continued investment for us.
To find out more about WP Engine, visit their website