Earlier today we had a chance to sit down and speak with Jon Voigt, CEO and Founder of Agility to get his take on where he sees the company going and his plans for the future of Agility since taking over his new role as CEO late last year.
Can you tell me a bit about yourself, your background and how you became involved with Agility CMS?
Sure, I went to the University of Guelph for Systems and Computing Engineering. I started working in downtown Toronto as a software developer after I graduated. I ended up moving into the same building as Michael Assad, who I went to high school with years before. 
We ended up hanging out again, and began to discuss starting a company. It was originally called Edentity Consulting. I left my current position, and Mike and I founded Edentity after we signed a few deals. Two years or so later, we started development of our CMS platform; it was called WebConnect. We rebranded it a year later as Agility CMS. Then in 2006, we rebranded the company as Agility Inc. when we started focusing all of our efforts in to the CMS Platform.
This past year, Michael left Agility to strike out on his own leaving you at the helm of the company. Can you tell us a bit about what brought about that decision, was it mutual or unexpected and are you confident in your new position?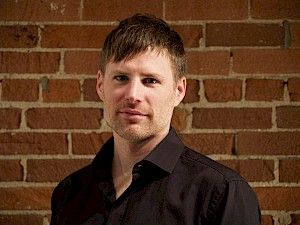 Great question. Mike and I had been running the business for almost 12 years together, and it has worked very well – even up until the last few days of working together. The decision was not an easy one. We had been discussing which direction to take things and where to focus.
We agreed on a lot, but not everything in terms of the direction of Agility. We came up with this setup, and he still owns part of the company; and Mike will continue to help with any transitions going forward. He took a position with an engineering company and is helping them out with sales and marketing. I took over as CEO and am pushing forward. We both really looked at each other's roles over the last year and we were both ready to jump in if either one left. The transition was very quick and easy.
I'm feeling really good in this position. We refocused a few roles and started a new brand realignment with the launch of our new website. We just hired another employee, and we're currently looking for a developer. We have a few other positions which we plan to open in Q2. 
Mike and I are still great friends. He's in my wedding party next month, and there are no hard feelings. It really couldn't have worked out better for him, myself, or Agility.
That's great to hear and congratulations on the upcoming wedding!
Thanks! Count down!!
Why don't you tell us a bit about your plans for Agility now that you are at the helm. What do you see yourself doing differently from what we've seen in the past (whether it be direction wise or technology wise or a combination of the two).
A couple years ago, we announced that we were fully getting rid of our professional services. We moved most services to our partners. Now, we're reintroducing a portion of our services; mainly around setup, configuration and content architecture. We can bring premium expertise and business strategy to the table, and help setup and organize projects on Agility for success.
We are also building out our partner network to include a wider variety of suppliers/implementers – this includes everything from content strategy and content entry to moderation, architecture, development, and low level load testing.
On the product side, we've refocused the Magazine Suite, a product built on Agility called which was used by print publications, blogs, content marketing sites and online magazines. We've renamed the product the Publishing Package which is focused specifically on magazines and online publications. We've then also created a new package called the Content Marketing Package, which is focused specifically on content marketing.
These two Packages are just the start. We're looking to partners and other industry leaders to build out packages that are tailored to different industries. The idea is that they are more than just templates and modules, but are sites that are setup and are optimized to benefits their specific industry.  All with support and help of partners and experts that know those industries.
The pricing for these Packages is a one-time setup fee of $2000 for the design and setup, with Agility licensing on top for support, hosting and software licensing.  This really makes these sites affordable for these industries while allowing these customers to customize and expand the site as much as they want going forward.
Another big push this year will be our focus on brand cohesion. Starting with our newly launched site, we plan to refresh and optimize every aspect of our company. Thus includes our support systems, developer support, training, help, finance and the Agility Platform itself.
We are seeing a shift in the way a typical CMS needs to work. In the past, as you know, it used to be the technical people that managed the CMS and the marketing people who looked after trying to stay on top of trends and promote their organizations. Nowadays, things have changed and the people in control are a blend of both. How does Agility assist these individuals in achieving the goals of keeping their organizations on top of the latest changes in the industry (Whether it be the mobile space, social integration or connectivity with marketing suites and platforms). Further to this, do you have any plans to offer some form of marketing suite or integration with an existing one?
Agility has always been great for companies who look to expand and adopt new technologies and trends, whether this is a marketing team or on the development side. Its architecture allows integration with other systems and the ability to easily add built-in custom modules. Therefore, many companies can retain their current investments and add features in the future. This is true for both developers and marketing professionals. They can either easily integrate other systems or manage things themselves. This has been proven with Cineplex, Shoppers Drug Mart, and many more.  Customers continually add new features, integrations and continually adopt new trends and they needed a system that can expand with them. Many of our customers are already driven by the requirements of the sales and marketing teams.
Marketing teams now get more say and more push in decisions, which has been a benefit for us. We take the approach that integrating with different best-of-breed systems versus building everything into one system.  Most companies that are driven by their marketing team come to us and say they want a CMS, and they want it to integrate with specific systems. Most of the time, they want to integrate with systems and marketing platforms that they are already using, so we work with them to make that possible. It's a win-win on both sides. It allows us to put more energy into how Agility publishes content, integrates with systems and the support and hosting around our platform while they get to use the systems they want.
If you could achieve one major goal with Agility in the next 2 years what would it be and why?
One major goal would be to double our team over the next year, and expand more aggressively into the US by opening offices there.
Whom do you see as your biggest competitors there?
Our biggest competitors vary, depending on the industry – with larger sites, probably Kentico and SiteCore. With smaller sites, WordPress and Drupal.
What do you think separates your product from Drupal and WordPress?
The biggest thing is our expertise, support, hosting and the fact that we have a true cloud solution. Most CMS platforms that say they are cloud mean they are just hosted in the cloud but the benefit of SaaS is that there is one platform that everyone is one and everyone benefits from the new features, upgrades and one strong support team.  Since Agility is a multi-tenant SaaS offering, we have one version of the software that constantly get updates. As we roll out updates, everyone gets them, and there are no annoying upgrades.  We can provide support on a single system and news features benefit everyone!  We also have the benefits of cloud with scalability and performance as well.  Our unique approach to a separate SaaS platform for the admin and a website portion that can be 100% is needed allows us to get the benefits of SaaS and the flexibility of a completely custom system if desired.
Integrations are huge as well. We have so many ways to plug-in systems, and lots of enterprise-level examples of integrations.  WordPress was originally a blog and has been enhanced a lot since the initial days but it does have its limitations without completely rewriting it and therefore removing any chance of upgrading or using new plugins.
What about the Aquia Cloud though, how do you see Agility against their implementation?
Aquia Cloud is cloud hosting for Drupal, which means each instance is separate; you still need to worry about upgrades and plug-in compatibility. WordPress and Drupal are still great platforms for specific situations; we just solve things a little differently. We prefer to be able to roll out new features and enhancements to everyone all at once and support everyone not just the customers on the latest versions because every one of our customers is on the latest version.
Makes sense, where do you see Agility in the next 5 years?
Agility will be much more focused on an array of verticals and working with different partners across North America. We will be accessible on any device both from an admin and from a front end perspective.
Are there any upcoming integrations in the works that you can share with us?
We have a number of smaller integrations that we're working on with Adobe and Google as well as smaller integrations with different forum packages.
Thanks for your time today Jon, do you have any parting remarks you'd like to share?
All I can say is stay tuned as we have some "refreshing" ideas planned for this year so be prepared to see us from a different perspective…
—
To learn more about Agility, visit their website at Agility Inc.