Percussion is a company that has been steadily growing in the CMS space and we decided to take some time to get to know the company and their products a bit further. We had a chance to connect with Joseph Wykes, President of Percussion and here are the results of that interview.
CC: Can you tell us a bit about yourself and how you came to be with Percussion?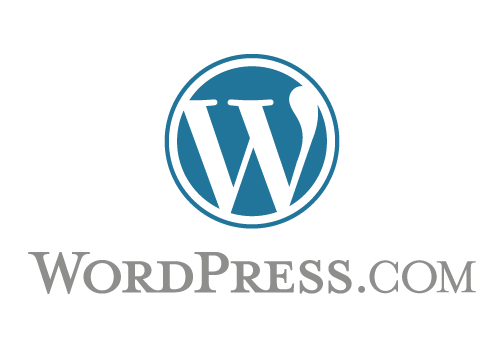 JW: I had been practicing law in the UK and realized how much I enjoyed the business development side of the law firm. I found myself energized by the opportunity to build a business, build relationships, and grow my career, and jumped at the chance to be part of the early stages of forming the Percussion business. In a bit of an unusual move, I left London to help launch Percussion's content management product—then called Rhythmyx—in Santa Monica. When it came time to expand the business overseas in Europe, it was natural for me to "come home" to London and establish our UK office. Once the UK Operations was ramped up, I came back to the States; first to San Francisco, and then to Boston. It has been an exciting journey and I am very glad I made the leap from Law to software.
CC: How did Percussion come to exist? What is the back story behind the CMS?
JW: Percussion was originally incubated as a set of tools that focused on content transformation,
database integration, and security services. As these tools grew into products, addressing hot spots in the technology market, sister companies were spun off. Rapid7 was first spun out in 2000 to focus on a security and threat management opportunity. Later, Axceler initially spun off from Percussion to focus on an integration with Lotus Notes (as a relational database opportunity), and then more recently to focus on a SharePoint data migration opportunity. Percussion launched its web content management offering in 2000, and since 2006 has stayed exclusively focused on the web content management market.
In 2000, we recognized that as web sites became more sophisticated, managing content was going to be a major challenge. At first, this meant building tools to manage the Create, Approve and Publish processes that we are familiar with today. As we move forward, we are focused on returning web content management to its true product roots, rather than abide by the complex, custom built services frameworks the market has become. This is our core focus for the company today.
CC: Can you tell us about the differences between CM1 and CM System?
JW: Sure. We think that the market for web content management has gone through a number of fundamental shifts over the last 10 years as web sites have evolved, and consumer behavior have shifted in how they interact with the web. As sites have become more complex, content has taken a back seat to other dynamic site features creating even more complex technology solutions. In turn, this makes attempting to deploy an "all in one suite" incredibly difficult, leading to services-to-licenses ratios of 6, 7, and even 8:1. Percussion's CM1 and CM System attack this over-customization head-on, and provide an alternative product strategy for both the business and IT departments.
At their core, both CM1 and CM System are based on the same dynamic code structure, and are both fundamentally de-coupled architectures; meaning that Percussion's products do not require clients to add any technology on the delivery tier. This is important particularly for companies with higher-end websites, who have invested substantial amounts of time and money into a complex delivery architecture. These companies appreciate the fact that Percussion can publish content to the site without requiring changes to that architecture. For sites like AutoTrader.com and Weather.com, this is their number one requirement. Furthermore, since higher end sites like Healthcare.gov and Vegas.com often have other complex applications running in their delivery tier, CM System has a number of integration points to ensure that the WCM technology can be configured to fit their environment.
The WCM products' roles in the market diverge from here. CM1 was designed and developed to address this critical issue noted earlier: systems are just too complex to deploy and use and are getting more complex every day. This results in companies paying relatively little for the software license, but then spending a massive amount in services to deploy the software and get it working.
Unfortunately, once deployed, user adoption is often low because these more complex WCM systems are not easy for the content owner to use and still require ongoing support from the web development team. For a company with a relatively small web marketing team, this appears to be an extremely daunting task which is why a large number of companies still use custom developed Dreamweaver-type applications to run their sites.
Through its "drag and drop" style user interface, CM1 returns control to the marketing/business owner. Marketers are now able to make the vast majority of changes they require; from content updates, to new template creation, to navigation changes, forms, etc., without having to go back to their IT teams for assistance.
Also noteworthy; CM1 uses a widget-based approach to new functionality. New features are made available as a widget that can be plugged directly into the existing installation. This gives marketers the flexibility to take advantage of new features when the need arises, rather than trying to guess at what their needs might be in the coming years.
In short, CM System is most appropriate for high-volume, highly complex web sites with thousands, or even hundreds of thousands of pages. Whereas CM1 is the perfect solution for the smaller organizations that do not have a large web support team, but recognize the value of a true content managed website.
CC: What success stories has Percussion had over the last few years? Have there been any significant implementations that you are especially proud of?
JW: The last several years have been quite good for Percussion and we are pleased with our results so far. On the product side, we've made some significant enhancements to CM System as it reached its 7th major version. And we are particularly proud of the effort to launch our CM1 offering as an alternative for companies in search of a WCM solution with features similar to more complex products, but more streamlined for non-technical teams.
With CM1 we set out to fundamentally re-think how web content could be managed. We looked at the key problems that were still unresolved in the market, and determined that giving the power of controlling content creation and delivery back to the Marketer was a critically important need not being addressed. In general, Marketers were continually making trade-offs between the promise of the web; and what was possible with their systems, and between what was required; and how much bandwidth IT had to develop against those requirements.
Starting with that basic buyer pain, we examined every aspect of managing content to identify ways to apply innovation and "change the game". We started with the user experience. The dynamic approach that we took to the UI in CM1 is fundamentally different than anything we have seen in the commercial WCM market to date. We developed the user experience with the business user in mind, adopting their language for activities, and designed things such as; the ability to create new templates with a "drag and drop" style to empower the business user to do more on their own. We were recently named a MITX Award finalist for Best UX which was an extremely gratifying testament to what we have achieved.
The second area we applied innovation is around "how to get started using web content management". Most commercial systems require a substantial investment in services to customize and integrate the technology framework that the vendor provides. We wanted to deliver a system that the organization could deploy on their own, with little intervention from the web development team, and most importantly, no involvement at all from a services organization. Our support team assists when needed, but our clients appreciate that they can cut out the services investment and just focus on buying a software product.
As CM1 approaches Version 2.0 we have made significant inroads into the market. Right at the end of June, two new customers—Saba Software and MacPhail Center for Music—went live on CM1 and the momentum continues to build.
We have had a number of other very exciting developments on the customer front, including a new win with The Weather Channel's weather.com. And long-time customer AutoTrader.com continues to transform their publishing model to ramp up the volume of content. They are going from a pace of under 100 new articles in a full year, to one where they publish over 10 new articles a day — a pretty dramatic transformation for sure.
Our work with the US Department of Health and Human Services continues to ramp up as well. Our success here has created a number of different partner ecosystems around Percussion, both in the technology and integration communities. Embracing these new channels is leading to some new and interesting opportunities in the near term.
Perhaps one of the most interesting stories came from our work at HHS (US Department of Health and Human Services). We were recently asked to deploy a new site www.stopbullying.gov in just six days! The President and First Lady were planning to announce a major anti-bullying initiative through Facebook this past March, and the main website needed to be live to support the scheduled launch date of March 10, 2011. Therefore the new site had to be developed and deployed in an extremely tight timeframe. Needless to say the President's deadline was not arbitrary, and we made it easily.
CC: What do you think differentiates Percussion's CMS product line from the numerous other products on the market?
JW: We have our opinions on what differentiates us for sure. These are generally on our bias towards product rather than frameworks, our decoupled architecture, and our relentless focus on control over web content for the end user (Marketers). But we prefer to let the work we are doing with our customers define that point of differentiation.
I talked a moment ago about Weather.com. We have a great video on our site offering a testimonial on why they chose us. Interestingly, they had already evaluated other vendors in the market and had resigned themselves to building a content management tool internally. When they saw that they could get a fully functioning web content management system, and not have to make ANY changes to their newly launched website, they saw tremendous value in Percussion's decoupled architecture.
From the perspective of CM1, we are providing our customers with an un-matched level of control. We have a few customers who have taken on the deployment process themselves, with only "check-in" help from us. And now that they are live, will have greater flexibility than ever before, as we discussed earlier.
There are many features along the way that are truly different, but the value we provide our customers — to help solve their most pressing challenges — is the true meaning of our differentiation.
CC: There is a strong call for social enablement and integration within websites and intranets nowadays, how does Percussion handle these requirements?
JW: I would have joked that "Social is the new black" but it has become clear that actually "Mobile is the new black", and Social is the black shoes that you just have to have in your wardrobe—you are never sure when you are going to wear them, but you know you have to have them.
Knowing that most companies are still testing "how they will drive social engagement", we handle this in two distinct ways:
The first pivots on our integration capability with other systems. If you already have a social CRM or personalization process in place, we simply plug into that rather than requiring that you rip it out and start over with ours. That approach substantially lowers the risk to the organization in rolling out our web content management products.
The second approach for companies embarking on this journey, is through our community marketing modules. This is an add-on module that allows companies to get started with delivering personalized content, manage things like favorites, comments and ratings, and user generated content. And of course our blog platform provides a strong content managed blog that integrates with the overall structure of the site, and enables content re-use across the blog, the site, and micro sites.
In addition, as part of our ongoing quest to give greater control and flexibility to our customers, we are working to make this even easier to install down the road. We hear often from prospects that they are "thinking that they want to do personalization but just not yet…." In short, they want to know that they can embark on the social enablement journey when they are ready, rather than being forced to take it on when they first deploy the WCM.
CC: What do you consider the most important / powerful feature of your software?
JW: As noted earlier, the ability to return control over content to the business user, while giving
the technology team the flexibility to easily deploy a web content management product is
Percussion's most important development.
CC: What can we expect to see from the next release?
JW: Everything we are focused on is to make the experience of managing content easier for our
customers. With that in mind, we aim to make each release even more about product, and less about services. We work to provide greater control and flexibility for our customers to do what they want to do on the web today, and prepare better for whatever is coming next on the web.
CC: We often ask each of our interviewee's to share their personal definitions of the word CMS?
These are shared on our What is a CMS? page.
JW: Over the last few years there have been many shifts in how people use this term. We have WCM for web, WEM for experience or engagement management "suites" etc. Most of it is driven by vendors trying to carve out a space for themselves in the market.
We are pretty comfortable with sticking to the term web content management as a definition that supports publishing content out on to the web. However, clearly the concept of "the web" has morphed from your static company site, to reflect new channels and communities like Facebook and mobile.
So today we think much more broadly about where that content winds up then the old year 2000 view of the web. But at the end of the day, companies need to push content (and much more than ever before), in many forms, out into many more digital channels. For now, and the foreseeable future, a web content management system is your best platform to achieve that goal.
CC: Thank you sir, it's been a pleasure talking to you.
You can learn more about Percussion from their website: Percussion CMS