Edicy, a popular website builder, is in the process of re-branding. Soon, Edicy will be known as "Voog".
Founded in 2008, Edicy powers over 500,000 websites across 150 different websites. Edicy offers both free and pro options that can fit the needs of most users.
Voog means "Flow" in Estonian, and is pronounced like "Vouge"  in English. The Edicy team are touting Voog as, "a modern publishing tool for creatives."
Introducing Voog
According to the Edicy team, Voog is more feature-rich than Edicy.
Voog is being designed to give users more control over text formatting, more types of content blocks and more options to adjust the overall look and feel of their websites.
Plus, thanks to a full API, developers now have more room to play.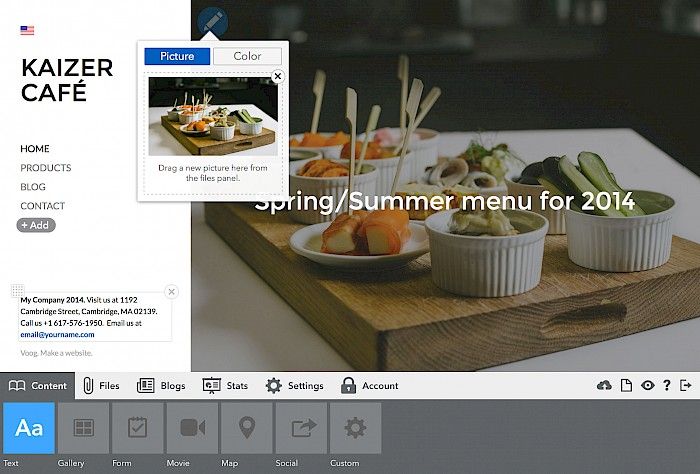 The pricing for Voog will remain the same as the current Edicy prices, while the user experience is similar to that of Edicy. In other words, existing users merely have to adapt to Voog, not completely re-learn it.
Voog's interface is rolling out as of right now, so Edicy users can expect to see their sites updated over the coming weeks.
For more information on Edicy and Voog, check out their website.