Jahia have released the latest edition of their open source, enterprise content management system, Jahia 7. Jahia 7 brings with it some significant improvements over previous version of the ECM including powerful Distributed Development features & Private App Stores to re-use and distribute components securely with a new OSGi integration.
"Having had the opportunity to see Jahia 7 during a walkthrough yesterday with Jahia CEO, Elie Auvray, I can confidently say this is going to be a game changer for the company that will likely propel them forward into a much stronger position in the ECM market. " – Mike Johnston, CMS Critic
Major enhancements on its core content platform:
Distributed development: Jahia Studio, the User Experience builder, is unique on the market and makes Jahia 7 far more powerful and productive than any other Java CMS.  

​ Source repository integration :  Developers can work as a team, remotely and simultaneously, directly on the integration server or on their desktop. All sources modifications are pushed to a repository to which the Studio is linked. Changes are versioned in the source repository and all changes can be tested on a single server to validate compatibility and to develop with agile methodologies at blazing speed.
Simplified and controlled code editing : developers have direct access to the sources of their modules. They can edit sources through an online interface and code wherever they are, even without an IDE installed locally . Direct editing of sources (scripts, classes, resource bundles, xml or properties files) allows to test changes on the fly.
And many more tools to truly help IT and business teams work together –
 

Private App Store: this new Jahia software is installed by customers and/or partners on their enterprise environments and enables them to safely re-use developments delivered on one project to the next, from one environment to the next, either on premises or on the cloud. Jahia Private App store industrializes the distribution of developments with safe apps that will not put corporate assets and missions critical projects at risk. Jahia 7 secures the deployments by introducing a major technical improvement : leveraging OSGI, it is now possible to hot-deploy modules on servers without downtime or restart, even when they contain java classes –  
This new release really should be considered an open source User Experience Platform as it includes a comprehensive new product line up consisting of:
Screenshots
Here are some screenshots for everyone so you can see some of the tools in action. 
Jahia 7  Digital Factory – Edit mode: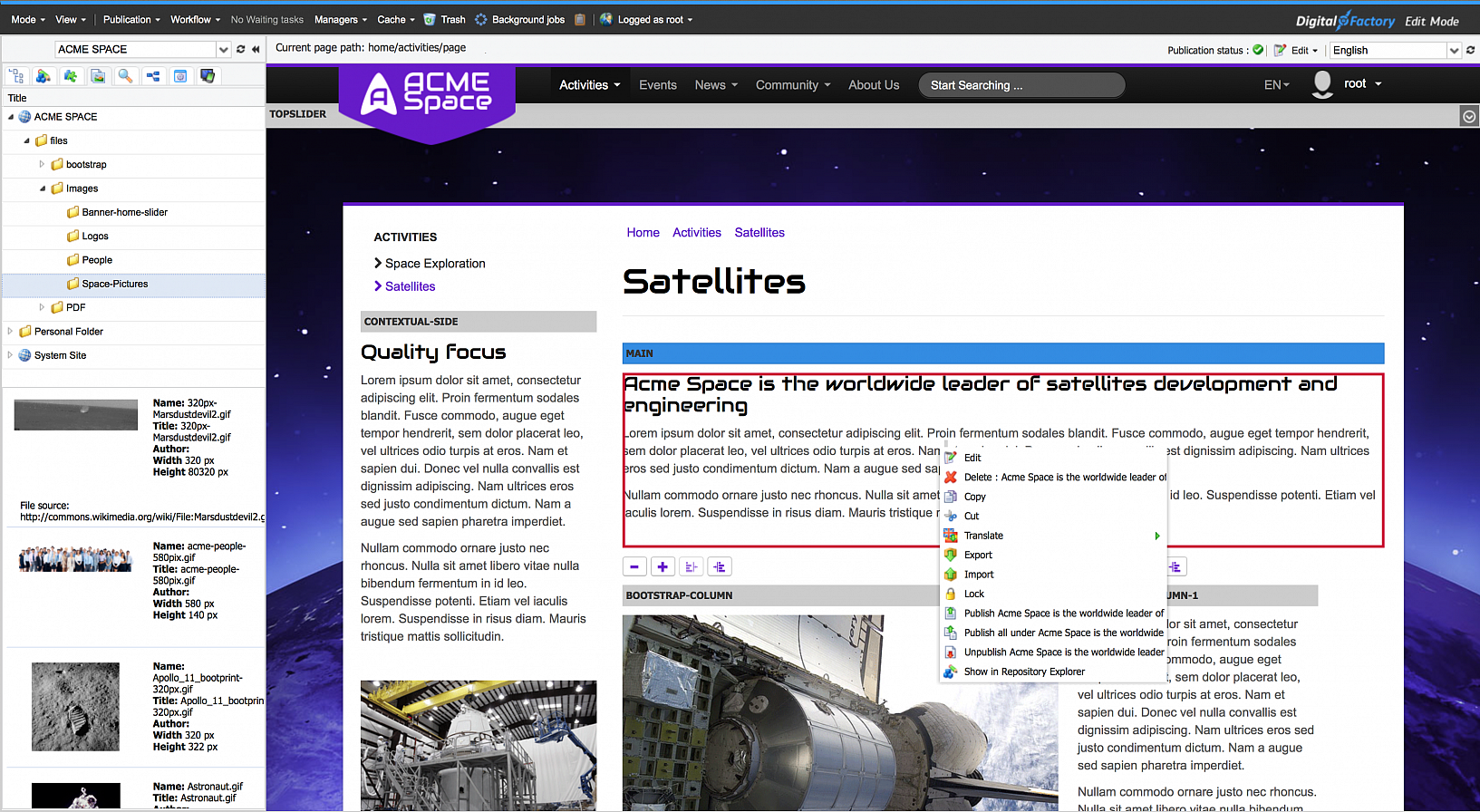 Jahia 7 – Digital Factory – Edit mode with mobile in context rendering: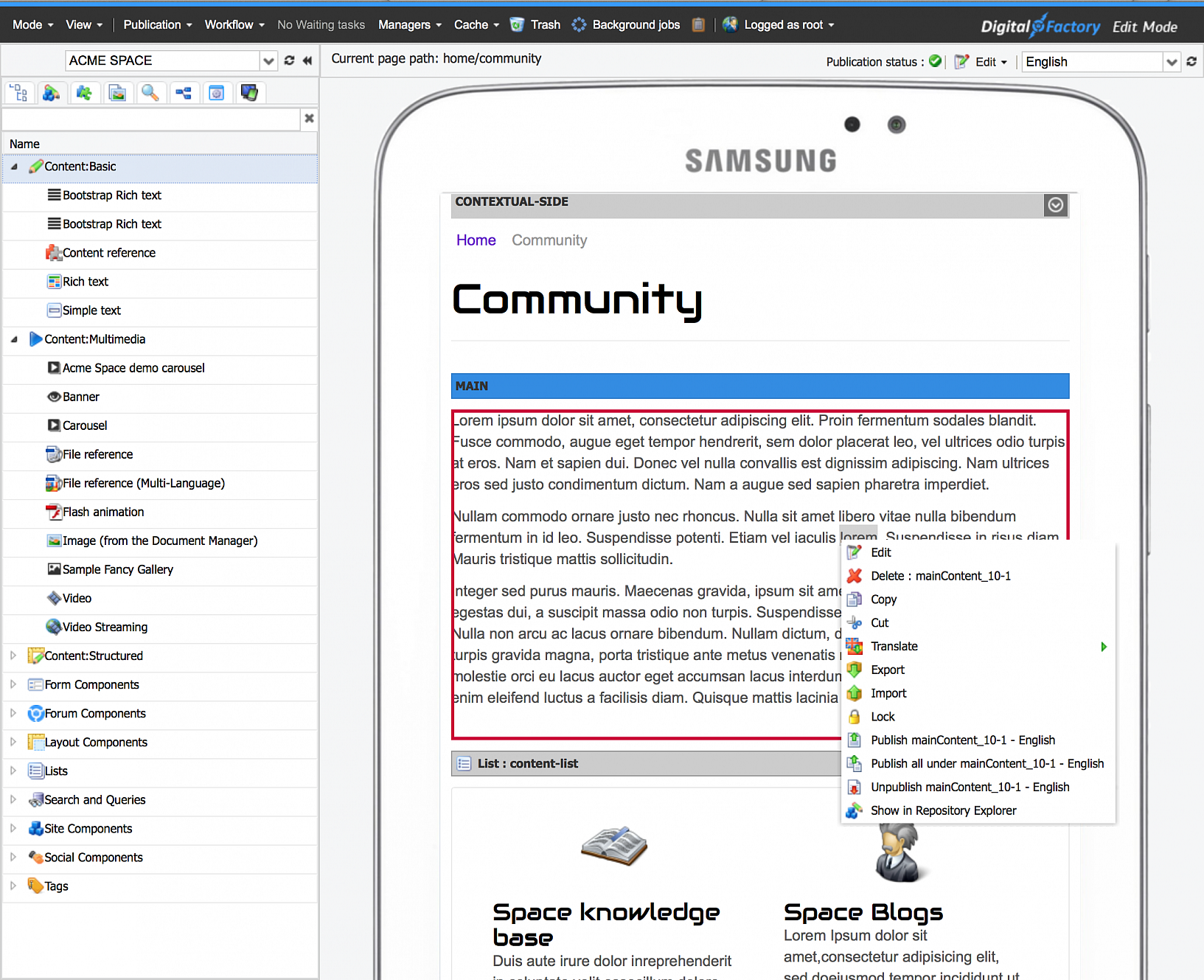 Jahia Studio – Visual templates building: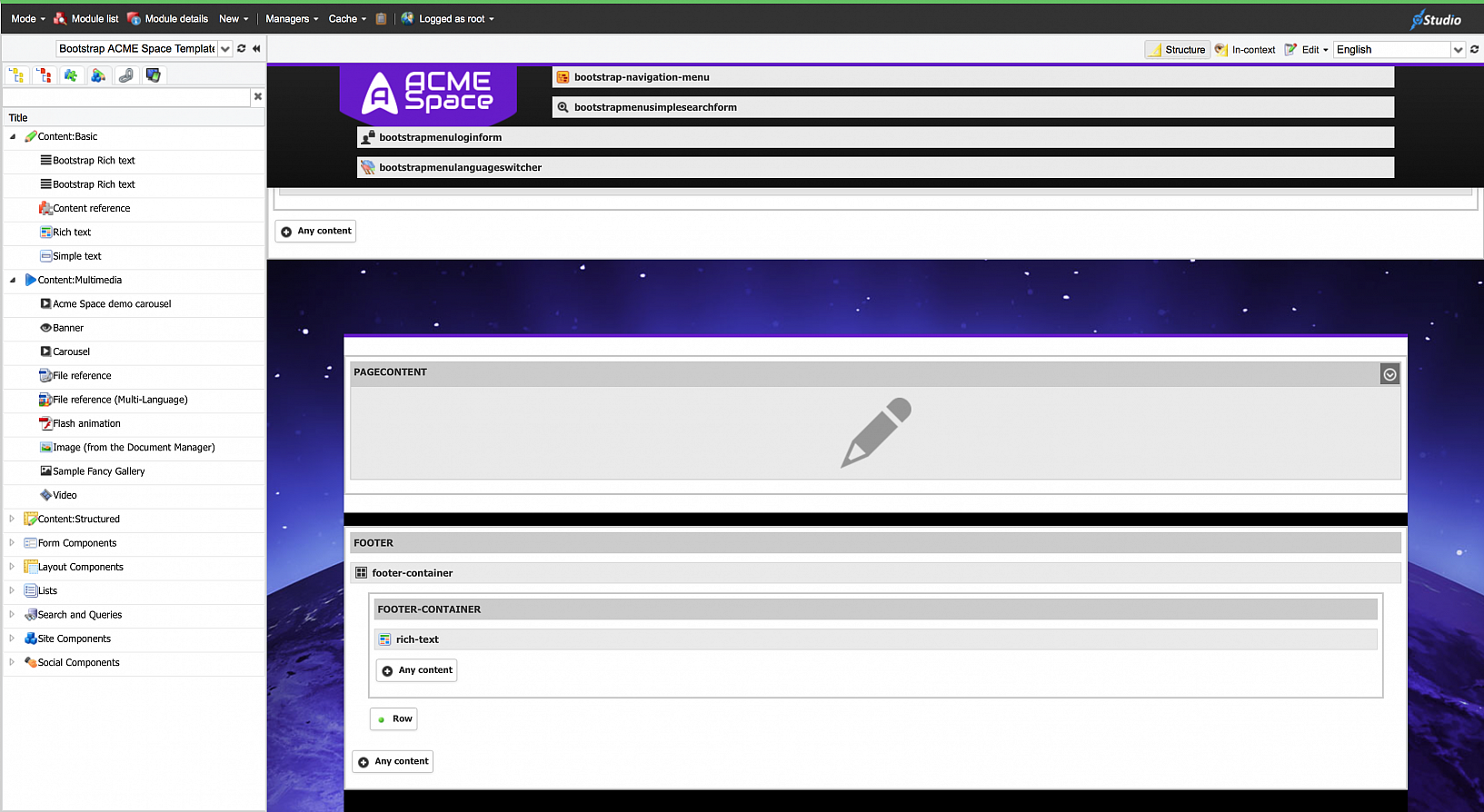 Jahia Studio – Integrated browser based IDE: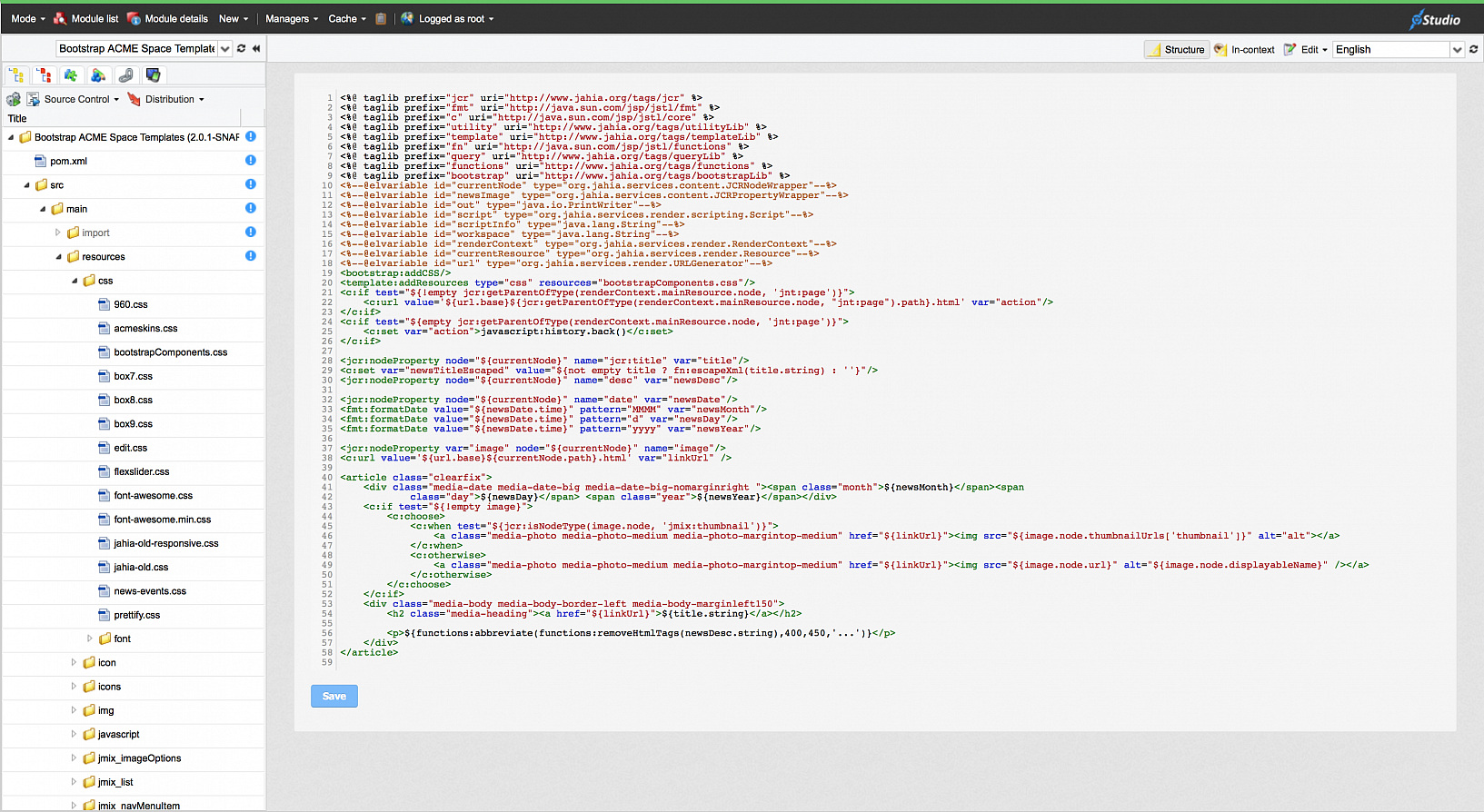 Of significant important here is that Jahia will be providing guaranteed update support for customers. To quote their press release: 
While developing Jahia 7, Jahia kept in mind that all its customers should be able to protect their existing investments on its technology. This is why all existing project based on Jahia 6.5+ will benefit from a guaranteed update policy: a secured Upgrade Tool will deliver the update in no time. Jahia guarantees the update and would actually do it at no charge for those of it customers experiencing issues.
If you are looking to see what Jahia 7 is made of, there are a number of upcoming webinars that will showcase the product. Simply choose one that fits your schedule: