Jahia's second international conference kicked off in sunny Paris yesterday, and it wasn't short of appeal.
Mike Johnston and I were in attendance, live-tweeting all the best bits as they happened under the #JahiaOne hashtag while soaking up the nerd-friendly atmosphere.
Before the conference began, Mike also got to sit down and interview both Chris Justice and Emmanuel Garcin, discussing Jahia's recent growth, current projects and future aspirations.
Here's how the first day of Jahia One went down.
Looking Back on Jahia's Recent Achievements & Preparing For Future Innovations
Just as he did at Jahia One 2014, Elie Auvray, Jahia's CEO and Co-founder, kicked off the proceedings with a welcoming keynote.
He spoke of Jahia's growing role in the CMS industry, and expanded on Jahia's focus on building an ethos based upon, "Convergence, Resilience and Commitment".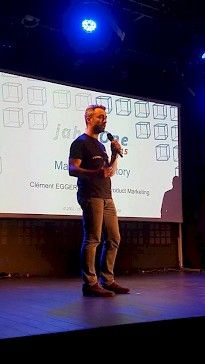 Elie Auvray went on to single out Ben & Jerrys (a Jahia customer) as one successful Jahia case. He told of the company's need to adapt and provide for its growing mobile audience, particularly in the far east.
Based on this example of what used to be nothing more than an Ice Cream company, Elie made the call that technology was no longer classed as its own industrial sector. Rather, he asserted that technology was now an integral part of almost every sector in existence.
Gene Phifer from Gartner followed up with a presentation of his own, delving deep into how technology is still surprising us — as well as how it will continue to surprise us.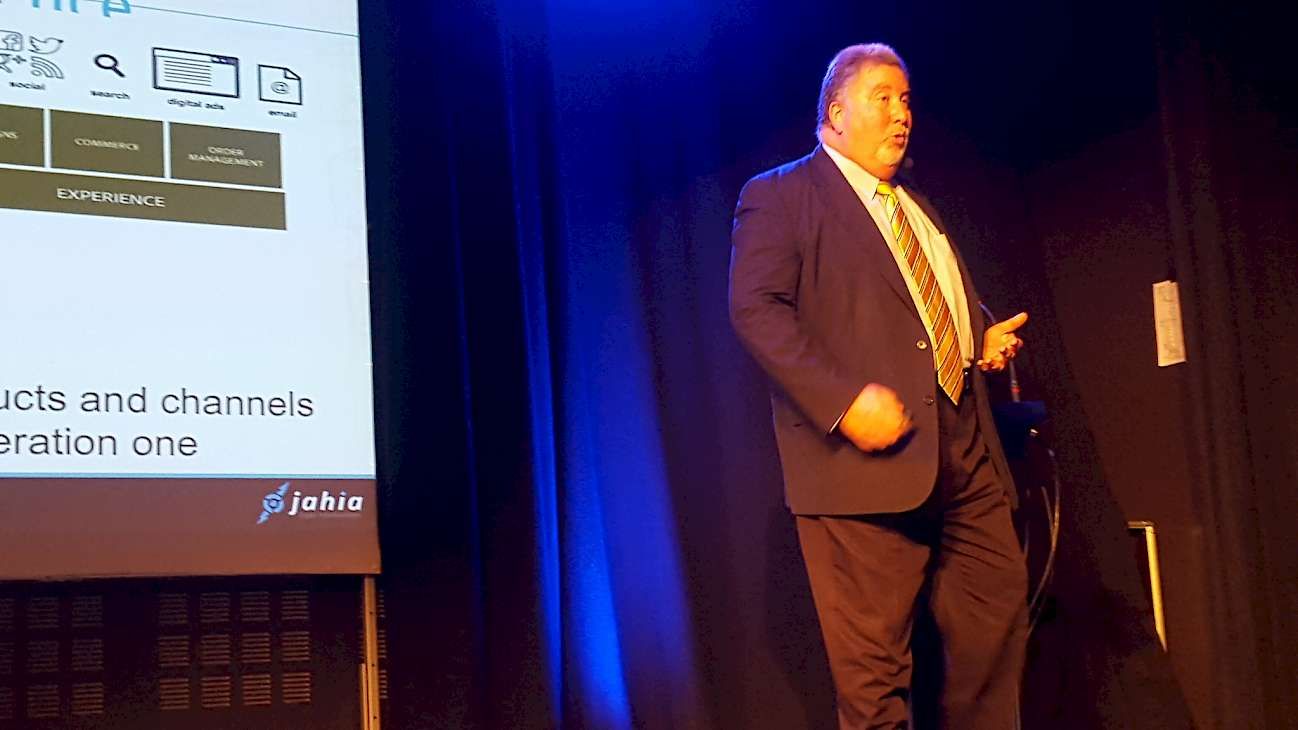 He spoke of how companies are already using beacons and geofencing to engage and market to customers, the future of 3D printing, smart medical devices, and so forth. More importantly though, he touched on how this technology would impact industries like the healthcare and transportation sectors.
The Gartner veteran eventually linked this all back to the growing need for user experience platforms like Jahia to help companies sell experiences, and not just products.
Forms, Cars & Jahia On Your Wrist
Day One of JahiaOne was also host to a presentation of the upcoming Jahia Digital Factory 7.1, given by Senior Vice President Clement Egger.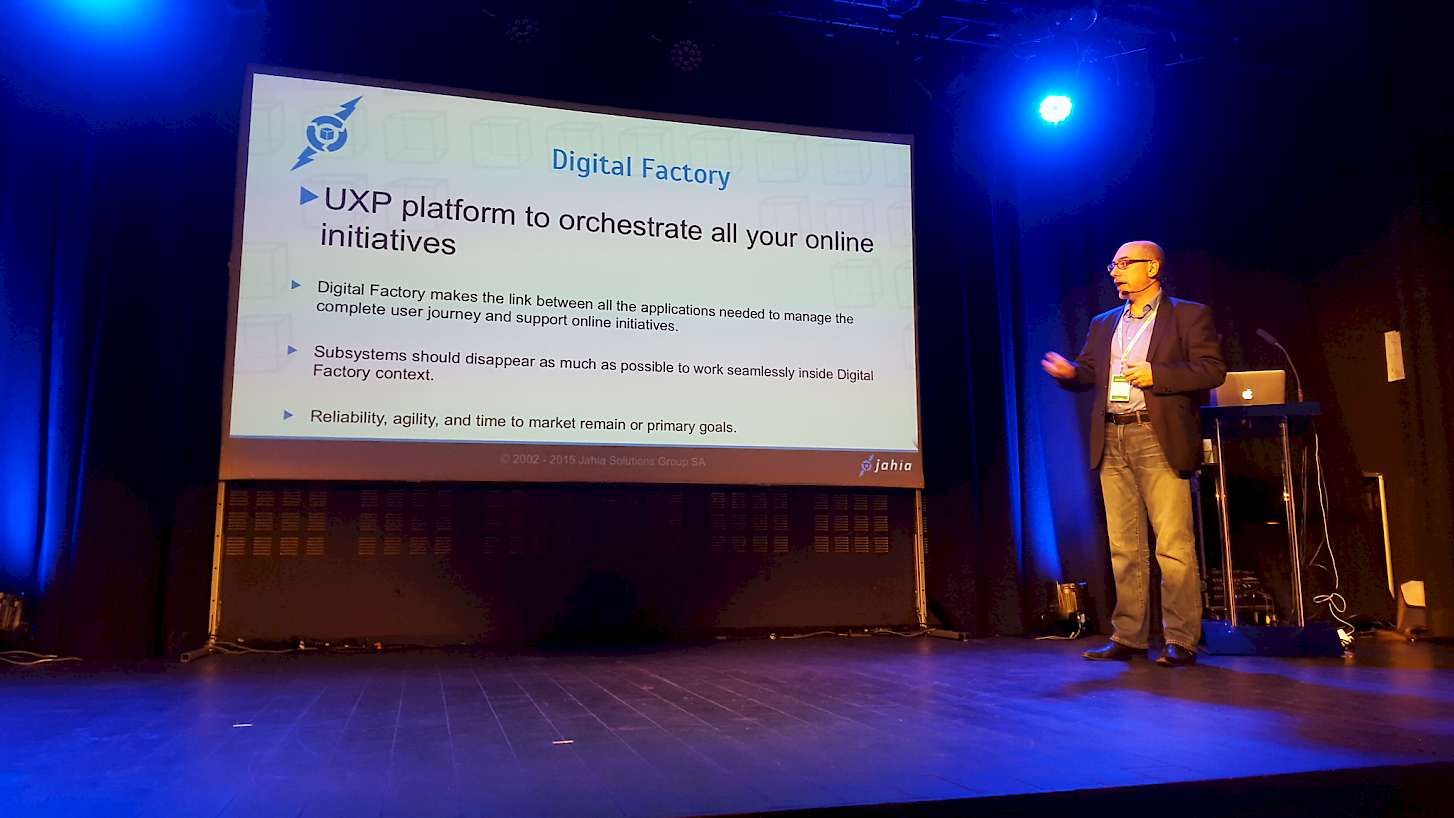 Scheduled for release before the end of June, Digital Factory 7.1 brings about features like easy module duplication, "work-in-progress" statuses for unpublished (designed to relieve confusion between multiple editors), improved elastic search, better tag implementation and multi-language publishing.
This was followed by a demonstration of Jahia Form Factory, by Stephane Monier, Jahia's VP of Business Development EMEA.
Jahia customer Europcar was also present, represented by David Roux. He discussed Europcar's online presence before and after Jahia, detailing the key differences and benefits brought forth by the Jahia platform and support team.
He highlighted the launch of 15 websites in 15 different countries within just two days as the most impressive example of how Jahia helped evolve Europcar's online presence.
Perhaps the most interesting presentation though, came from Jahia CTO Serge Huber.
In an impressive display of technical versatility, Jahia has rapidly responded to the release of the Apple Watch by releasing a rather tidy integration. Serge Huber demonstrated the Apple Watch Jahia integration live at the event.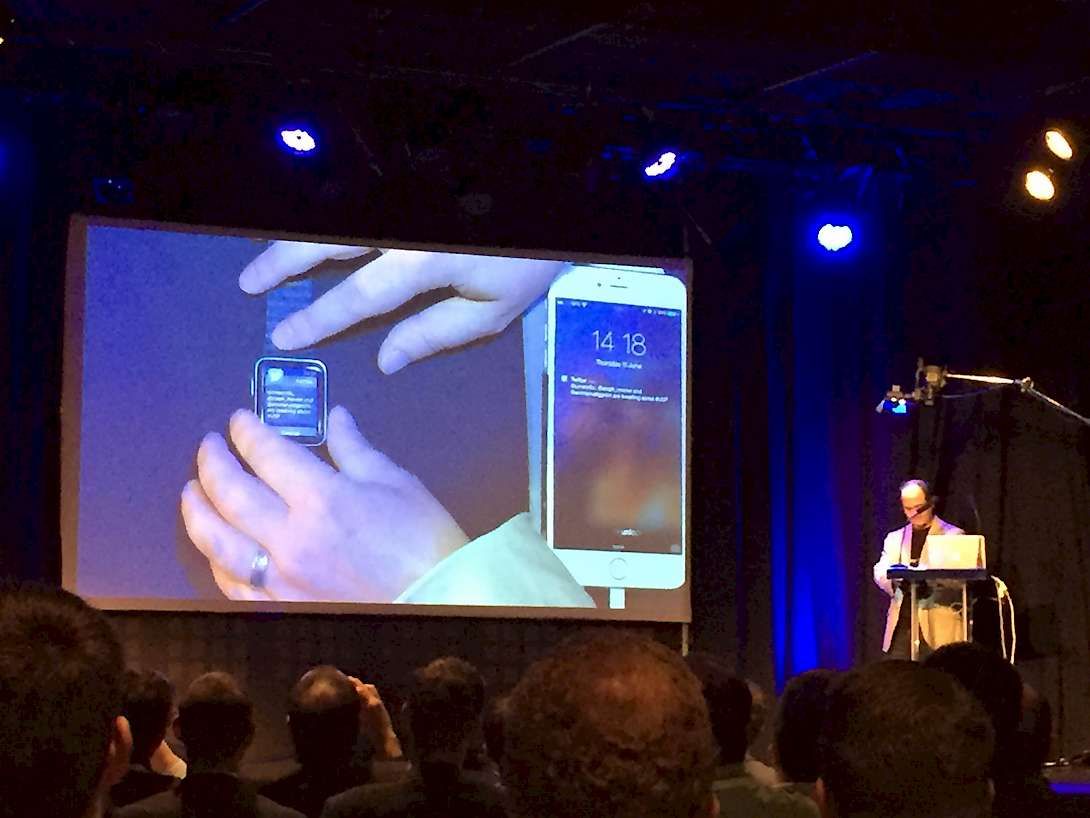 He showed off some handy functionality, including managing and replying to comments, highlighting the convenience of dealing with spam while on the move.
Serge Huber stressed that all good Apple Watch apps should refrain from asking you to take out your iPhone in order to make use of the app itself. This was obviously the case with Jahia's integration, which seemed to work extremely well entirely on its own. However, that's not to say that a "Handoff" feature wasn't available for those wanting to continue comment management on their iPhones.
Sailing on The Seine
To cap off the first day of Jahia One, Jahia invited all attendees aboard a boat for a Gala Dinner.
The charming vessel cruised through the waters of the Seine river, which flows through the heart of Paris.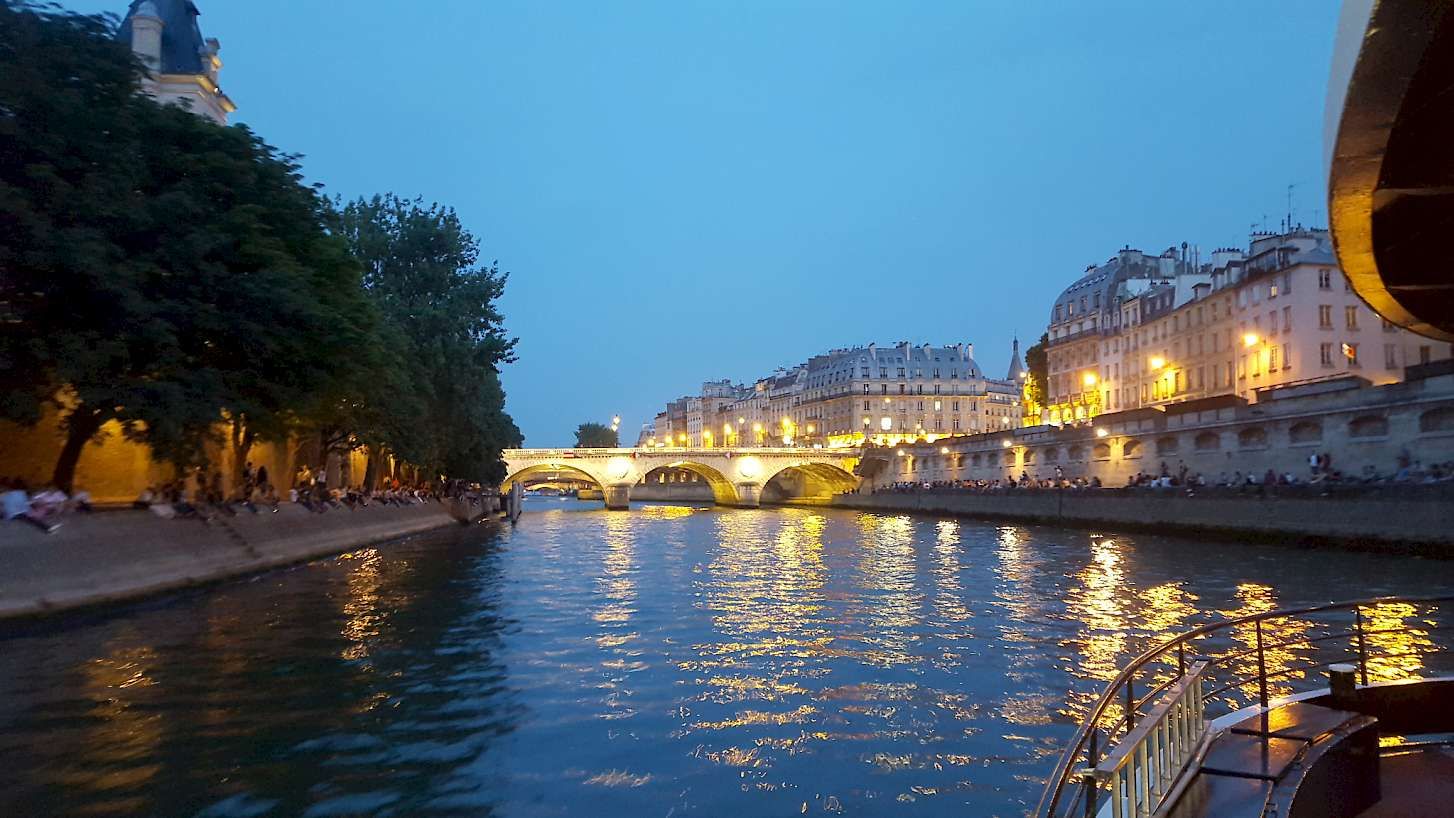 The food was excellent, the atmosphere was friendly, and the views were stunning. Fortunately for everybody on board, night happened to fall just as the boat floated past the Eiffel Tower, giving everyone a beautiful close up view of the tower lighting up as the sun gradually set.
Before the boat docked, Mike Johnston presented Elie Auvray with Jahia's recently claimed awards from the 2014 CMS Awards here at CMS Critic.
The awards won by Jahia were the Critic's Choice for Best Enterprise JAVA CMS for Small to Midsize Business and the Critic's Choice for Best Enterprise JAVA CMS for Enterprise. It was a positive way to end a lovely evening.
Stay tuned for our coverage of Day Two on our Twitter page, as well as right here on the website.