For the second consecutive day on a lovely Parisian morning, the Jahia One conference was about to begin. Day one of Jahia One was a success , with Mike, his wife Karlynn and myself had all in attendance.
Day two however, had promised to deliver on some news for Jahia 7, and so we quickly grabbed our seats within the packed Pan Piper conference hall, and once again set up to live-tweet the event from the  CMS Critic Twitter page .
As the lights dimmed, we buckled up for some exciting product announcements and release dates which we – along with the entire Jahia Community, were eager to hear about.
News on Jahia 7 & Other Products
In the build up to some major announcements, Jahia CEO Elie Auvray started the second day off with a short overview of what Jahia truly is. He touched upon Jahia's Open source nature and subscription concept before going on to praise the Jahia community as a whole.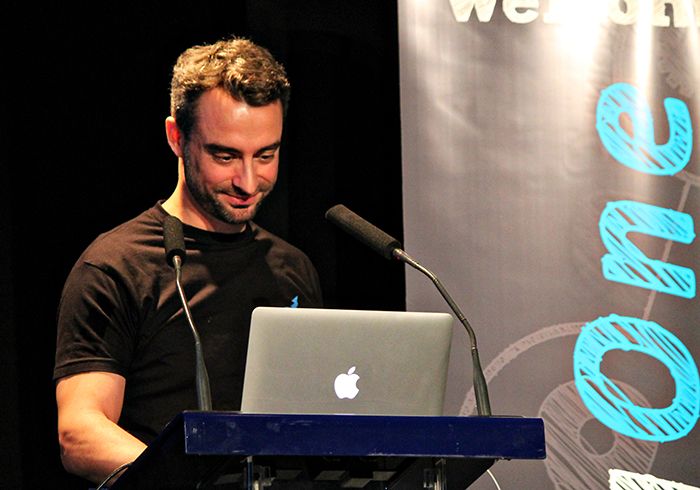 Much like in his opening keynote a day earlier, Elie Auvray's passion for Jahia was evident. His tone was full of conviction, and his words were laced with optimism.  
"Our customers can really have an impact on the roadmap of Jahia" – Elie Auvray (Jahia CEO)
Next, Elie Auvray got into the juicer stuff. He got talking about all the big announcements concerning Jahia, which the community is no doubt looking forward to. Below is a concise round-up of what's new.
Jahia 7 will officially be available on April 1, 2014.
Jahia xCM is being renamed and will now be known as Jahia Digital Factory.
Jahia Wise is being renamed and will now be known as Jahia Workspace Factory.
There is a new and improved Jahia Studio paired with the Jahia 7 release.
One of the key features of Jahia 7 is the introduction of Private App Stores.
After these announcements, Elie Auvray introduced Jahia VP & General Manager of Jahia North America, Emmanuel Garcin. He addressed the crowd regarding Jahia's new partner program initiative and map, where certified partners – meaning those who are trained and certified, are now classified by their number of projects.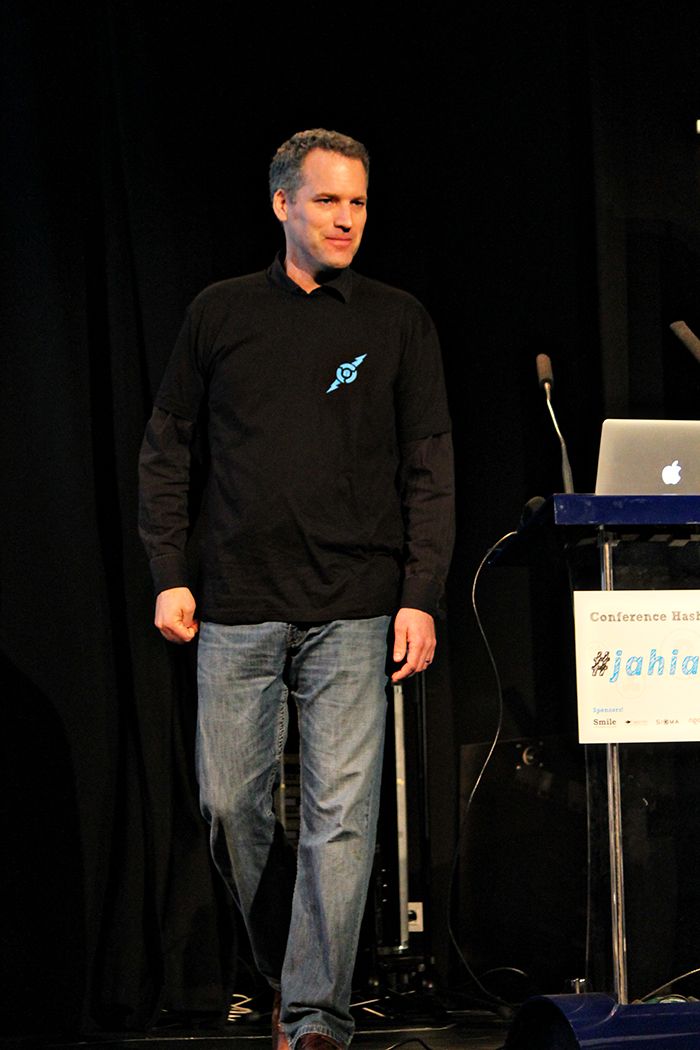 Whilst Jahia's CEO and VP were announcing these products and upgrades to Jahia One's live audience, we here at CMS Critic were busy breaking the news to the wider community, which you can see in more detail right here: Jahia Day Two – The Opening Keynote .
Making the Upgrade
Darcy Carrie, got into the technical stuff regarding the upgrade from Jahia 6.6 to Jahia 7 – which a colossal chunk of the Jahia community will soon be doing.
Before commencing with the demo, she explained how Java 6 and Tomcat 7 were both needed in order to run Jahia 7. The entire process was over in well under twenty minutes, which tells you everything you need to know about how quick and easy the move from Jahia 6.6 to Jahia 7 will be.
It is of no wonder then, that Jahia insist on calling it an upgrade, and not a migration – because that's precisely what it is, a quick and simple upgrade.
Secrets & Surprises
Throughout the second day, Elie Auvray had hinted at some surprise announcements to come at the very end of the event. Thankfully, he didn't disappoint.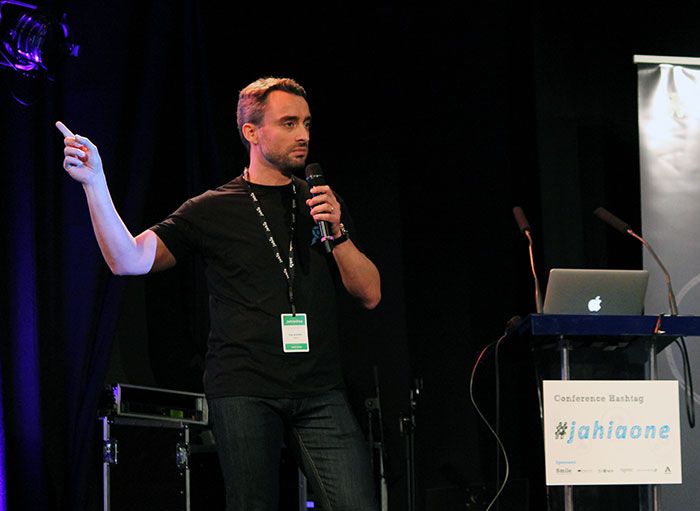 The Jahia CEO had not one, but two secrets to reveal – and here they are:
Jahia Portal Factory: A simple user interface which allows you to create, modify and deploy a range of different portals.
Jahia eCommerce Factory: A complete ecommerce solution with out of the box CMS and Portals. Huge array of features including multi-shop management, strong SEO capabilities, analytics & sales report management, and much more.
Now that's what I call a surprise.
What's more is, both of these new products are set to arrive within three months of Jahia 7, which will be launching on the 1st April 2014. So, the Jahia community can definitely look forward to the upcoming weeks and months, as new products, content and possibilities begin to flow.
After these announcements, the event came to a close. Attendees were elated with the news, and the Jahia team were visibly content with the way Jahia One panned out. A roaring success, to say the least.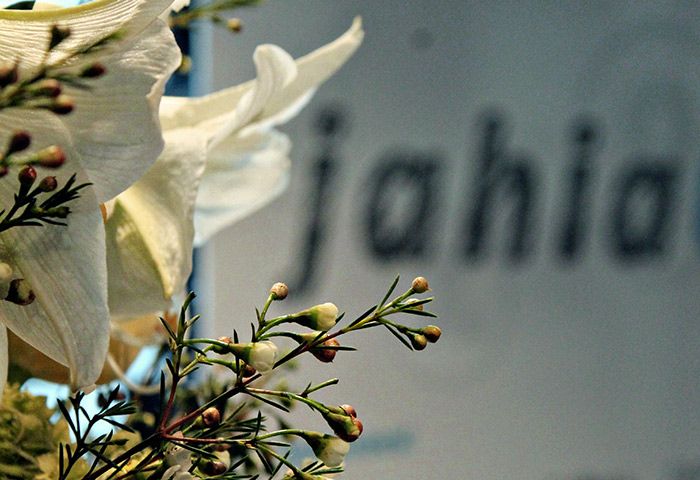 Next week, I'll be looking a little deeper into the Jahia One event, giving you a more personal insight into how things went down, so be sure to watch out for that.
In the meantime, check out the coverage of Jahia One: Day One  to get an idea of how the opening day unravelled.