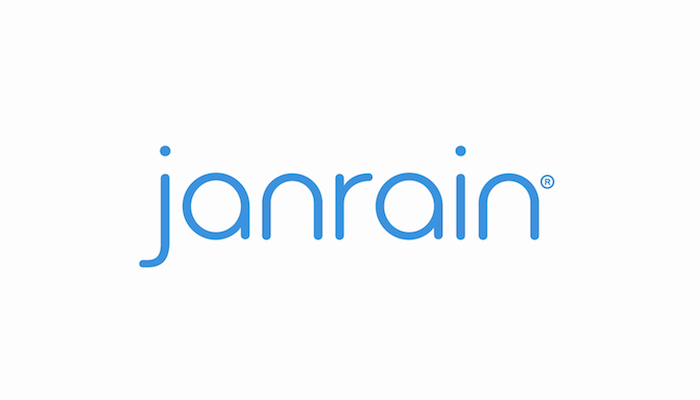 Janrain, the social web management solution, announced today new partnerships with Automattic, the creators of WordPress, Disqus, and Umbel. These organizations can now better leverage the power of social by using the Janrain User Management Platform (JUMP). Janrain provides sites with an easy way to engage their site visitors by allowing them to login or join using virtually any social platform — Facebook, Twitter, Gmail, Yahoo!, etc. Site owners can then use this data to deliver targeted content, for a streamlined and effective marketing approach.
Big News for WordPress.com VIP
Janrain's integration with WordPress.com VIP is the biggest partnership. Automattic, the creators of WordPress.com VIP, has chosen Janrain as their preferred technology partner for user management. The organizations that run the WordPress VIP CMS include such big-name brands as CNN, New York Times, CBS, Forbes, and others. Instead of cumbersome login processes, these networks can gain more members by allowing them to login via their preferred social media account, specifically market to site visitors, and serve up specific content for a better user experience.
More Partners. More Power.
Disqus, a hugely popular comment system, is another major partner for Janrain. Disqus has been called the "community of communities" for good reason — it transcends social media to comprise a vast discussion platform, rich with features and easy to use. Aided by the power of Janrain, Disqus will enhance their value by collecting user profile information for publisher who want to maximize the use of registered audience development. "Janrain integration is really compelling," explained Ro Gupta, Disqus's VP of Development. Compelling indeed, since sites can now socially connect with "the largest population of commenters on the web."
Janrain's contribution to the ever-expanding social population is personalizing online consumer experience more than ever before. Automattic, Disqus, and Umbel join more than 30 other partners who are reaping the benefits of better audience engagement. Tore Steen, VP of Business Development for Janrain, said, "JUMP [the user management platform] was designed to easily integrate with other industry leaders to support an entire ecosystem of technology choices and engagement strategies for our clients."
The Social Solution
According to Janrain, more than 86% of site visitors will give up and leave if confronted with a tedious login process on a site. 77% of users prefer social login. Adding such social login gives companies far more members than they would otherwise have.
It's apparent how easy the registration process is, when powered by JUMP. Compare the screenshots below with a conventional sign-up process, which often involves seven times as many questions, and takes three times as much time.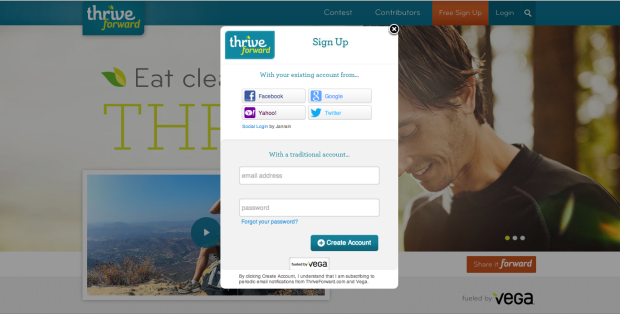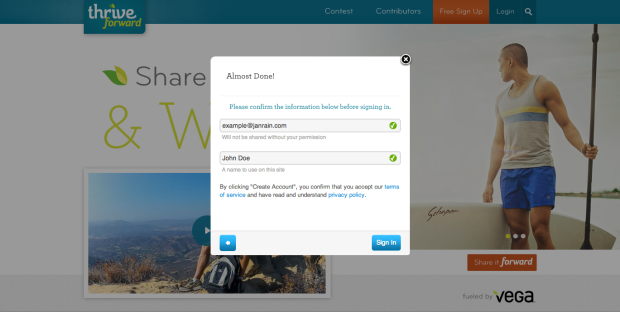 Janrain gives people precisely what they want, but it does something more. Janrain's biggest advantage is to the partners, now including WordPress and Disqus. Partners possess social profile data, customer audience insights, and a huge collection of other information that enables them to better serve their customers. Janrain is more than just ease of use and social integration. It's a powerful way to improve online marketing.
Check out this video to see how Janrain can totally transform a site.
http://vimeo.com/janrain/overview
About Janrain
The Janrain User Management Platform (JUMP) helps organizations succeed on the social web by providing leading technology to leverage the popularity of social networks and identities for user acquisition, engagement, and enhanced customer intelligence. Our solutions, including social login, social sharing, social profile data collection and storage, access to the social graph, and digital strategy services, improve the effectiveness of online marketing initiatives for leading brands like Fox, Universal Music Group, Whole Foods, Purina, Samsung and Dr Pepper. Founded in 2005, Janrain is based in Portland, Oregon. For more information, please call 1-888-563-3082 or visit www.janrain.com and follow @janrain.