Heads up for any Joomla site owners / developers. There is a new bug fix release available from Joomla. This is a security release for the 3.x series of Joomla addressing four security vulnerabilities and including over 100 bug fixes and improvements.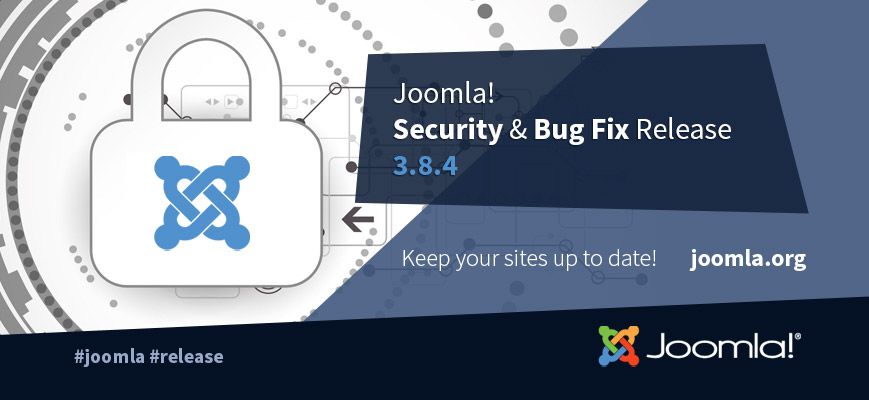 This release fixes a few XSS vulnerabilities, an SQLi vulnerability as well as a few bug fixes. Here are some of the ones that have been handed:
Contact form loses data after submission with error #17743
Smart Search performance improvement for common words #12450
Performance improvement in Smart Search indexing process #17390
Update jQuery Autocomplete to 1.4.7 #18113
Update CodeMirror to 5.33.0 #18880
Update srcset url conversion to handle commas and spaces #18327
Custom Fields: Handle tag items properly #19006
Fix filepath to PHPMailer language file #19072
Display category title as page heading and page title when no menu item for com_content category #19195
Respect access level in com_content #18417
Miscellaneous PHP 7.2 compatibility fixes
Visit GitHub for the full list of bug fixes.
Grab your updated copy of Joomla 3.8.4 today from https://www.joomla.org