JotForm today announced JotForm Mobile Forms, a version of its popular form service that works on all mobile device types.
The new app is designed to remove limitations on where and how you can collect data, with advanced features like offline capabilities, kiosk mode, and the ability to quickly access and share forms. It works well for users who want to fill out their own forms from remote locations as well as users who want to request that others fill out their forms.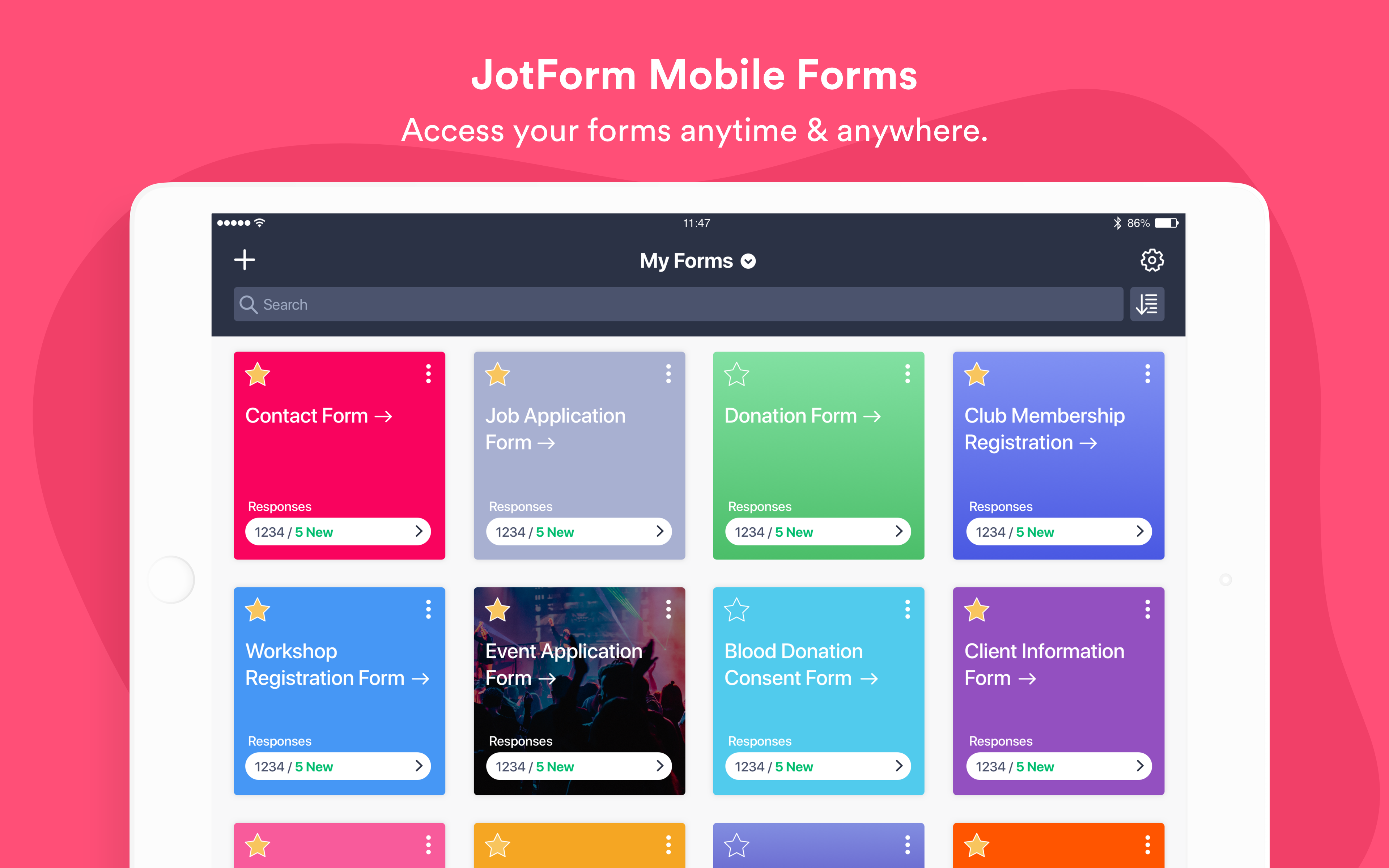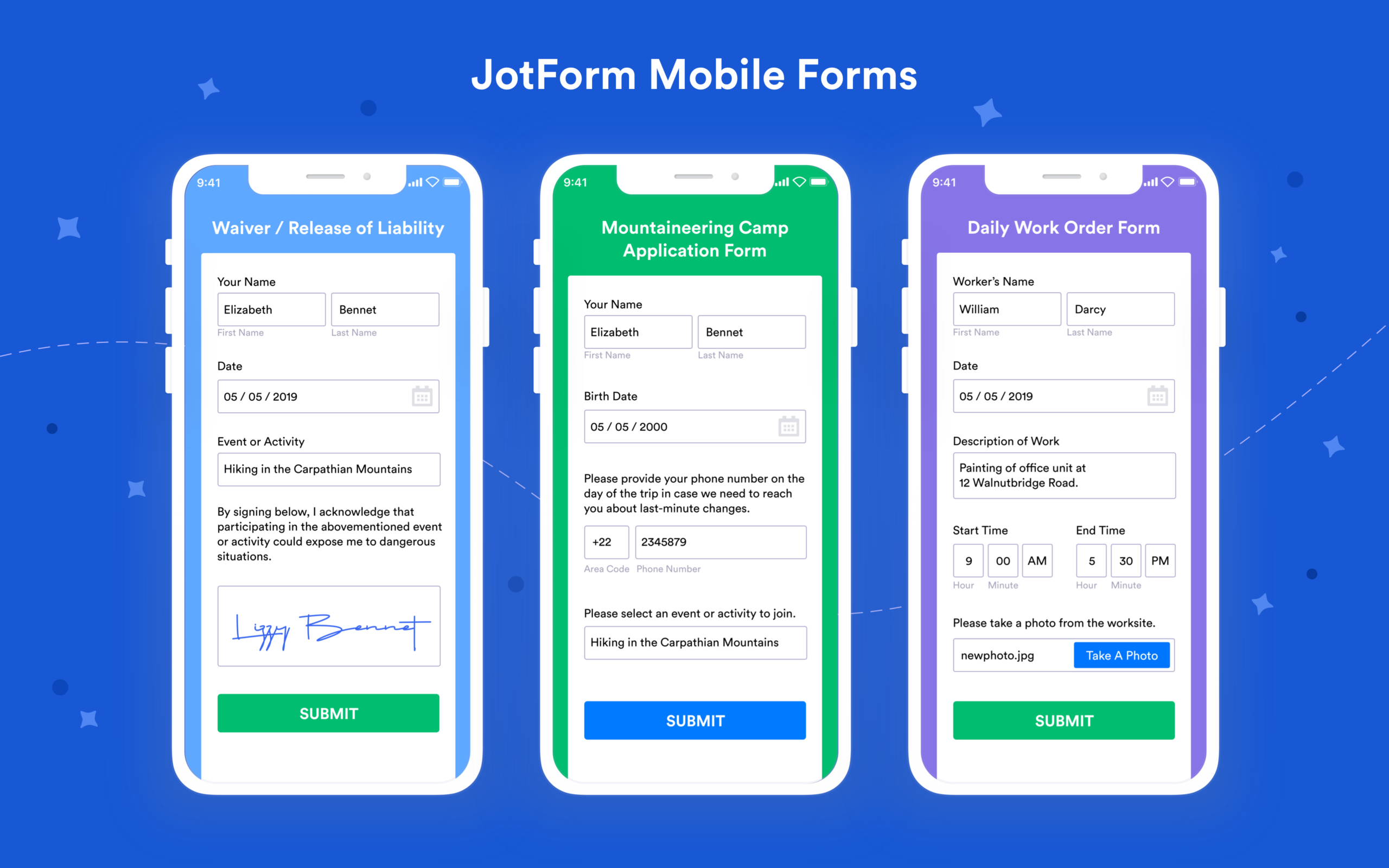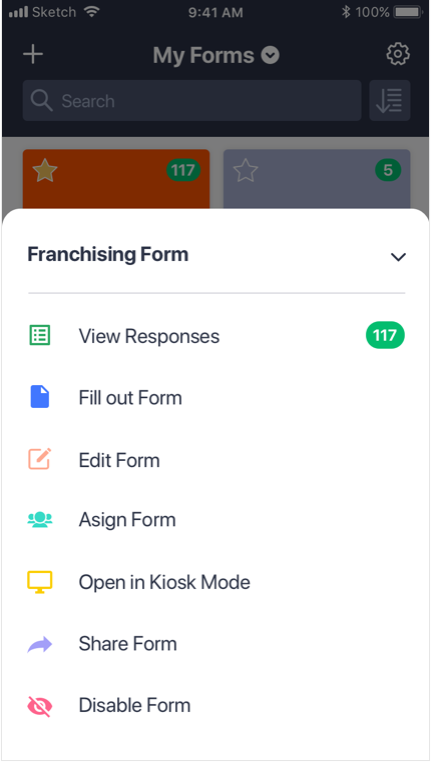 Photographers and marketers especially will benefit from JotForm Mobile Forms, since it improves remote access to much-needed forms. 
Photographers can quickly and seamlessly collect signatures on the go, which makes getting model releases and session agreements incredibly simple. Marketers can leverage kiosk mode, which automatically resets their form after someone fills it out on a public device — great for collecting feedback or emails on a signup form at a booth.  
Key features:
Collect data offline.

Create and edit forms.

Assign and share forms.

Record your voice as a form submission.

Use geolocation to pinpoint exact locations.

Turn your phone into a public kiosk station.

Customize notifications.
JotForm has always worked well on mobile devices; however, JotForm Mobile Forms substantially improves access to users' forms.
The new product also makes JotForm an attractive data-collection option for industries that haven't typically been JotForm users, including safety inspectors, oil and gas workers, repair professionals, and construction workers. In use cases that have traditionally involved collecting information using paper and pen, JotForm Mobile Forms is designed to improve speed and accuracy, while reducing expensive and wasteful paper.
JotForm Mobile Forms is available for free on the Google Play store and the App Store. Learn more about its capabilities by visiting https://www.jotform.com/products/mobile-forms/.