Kissmetrics, the renowned analytics and marketing platform, has rolled out some notable updates.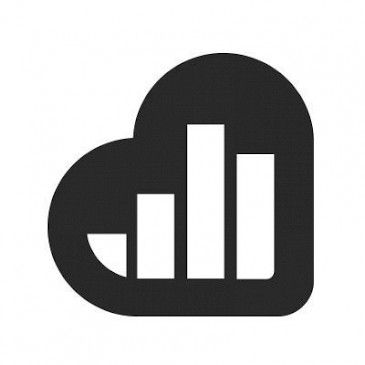 The popular platform can segment audiences, configure behavioral triggers, provide detailed reports and much more, all for the sake of better customer journeys, and of course, better conversion rates.
Here's what's new with Kissmetrics.
Color Customization & Date Filters
Marketing isn't black and white. In fact, color plays a big role when it comes to conversions.
In recognition of this fact, Kissmetrics users can now customize the color of their banners and engagement elements for greater effect.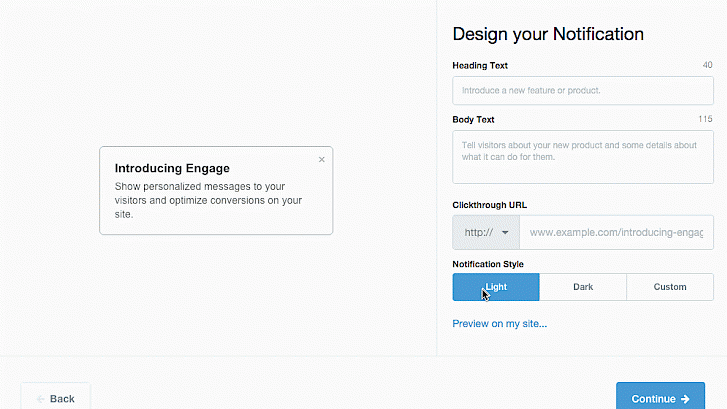 Furthermore, marketers can now benefit from enhanced date filters when sifting through data. Previously, users only had the option to filter out viewing the pricing page in the entire history of a customer's activity. Now, though, a custom date range can be set for any report filters.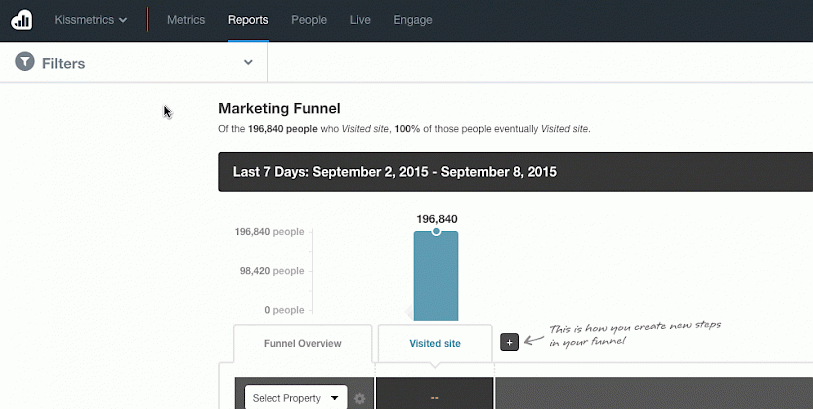 Multi-touch Attribution
Which campaign drove which sale? Did those same customers ever come back to my store?
Those are some common questions asked by merchants, and Kissmetrics is endeavoring to answer with this next update.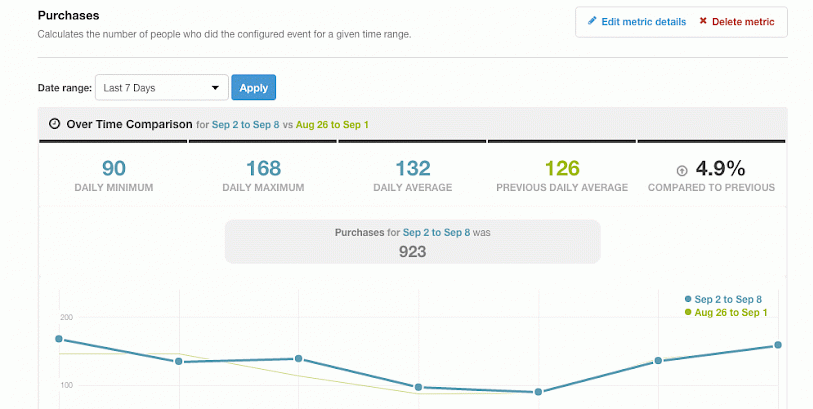 For example, maybe one purchase was driven by a Facebook ad, the second was attributed to an email campaign, and the third purchase was attributed to a Twitter post. You used to be able to only see first or last touch, but now you can get a breakdown over time of how multiple touchpoints result in conversions.
Without this breakdown of attribution, you would have never known your email campaign had an influence in this customer's purchase behavior. Now you can accurately give credit to channels that drove conversion–whether they're the first, second or last.
Want more detail? Check out Kissmetrics' official blog announcement for these updates.
To find out more about Kissmetrics, visit their website.