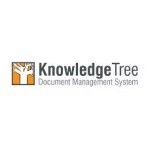 KnowledgeTree™, an Enterprise Content Management (ECM) provider focusing on affordable document management software, today announced its silver sponsorship of the fifth Annual Open Source Think Tank, which will take place April 15-17, 2010, at the Meritage Resort in Napa, CA.
The Think Tank is hosted by Olliance Group, the leading independent open source business, and strategy consulting firm, and DLA Piper, the leading global legal services practice providing services to the open-source industry.  This year's event focuses on the next evolutionary phase of commercial open source and will address customer adoption trends, the impact of SaaS and cloud computing, the growing complexity of the ecosystem, and industry consolidation.
KnowledgeTree CEO Daniel Chalef will also be participating in the Think Tank, which is the only by-invitation gathering where leading global experts come together to collaborate on the issues facing commercial open source. The format focuses on brainstorming sessions, business cases analysis in workgroups, CIO panels, and networking activities.
"As CEO of an open-source company, the Think Tank offers a unique opportunity to connect and collaborate with influencers from all segments of the open-source commercial ecosystem.  This year's program will examine many of the current issues affecting the space including cloud computing and I look forward to contributing to those discussions," stated KnowledgeTree CEO Daniel Chalef.