Vlinks Media, the company behind LearnCore, have recently introduced some new usability improvements and branding features for their platform.
LearnCore is an interactive learning management system designed to provide a user-friendly experience to both administrators and learners. The feature-heavy platform can help you create personalised courses and tests to help learners progress.
LearnCore is ideal for educational institutions, as well as corporations looking to induct new staff, or provide training to existing team members. A few months ago, I covered LearnCore's features in detail.
For now though, let's take a look at what's new.
Improved Test Creation & Branding Options
First of all, LearnCore administrators can now benefit from a newly improved test creation interface.


The delivery of test questions has also now been randomised, whilst a new Survey System has been introduced. The surveys allow learners to give feedback and suggestions straight after their test or course is completed. In order to function, the surveys need to be set up prior to courses being published
Furthermore, custom branding for companies and educational institutes is now available. This includes a custom login page, custom URL, customized initial e-mail and customized accolades.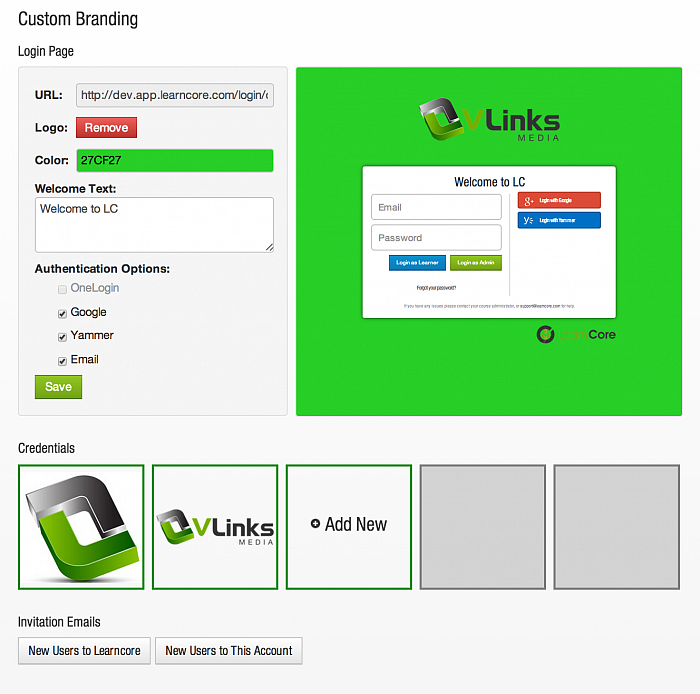 All custom package items can be configured under "Account Management" in the LearnCore admin panel.
To learn more about what LearnCore can offer your organization in terms of training and learning, visit their website.
Additionally, you can explore further key information about LearnCore via our CMS Directory.