The budding cloud-hosted eCommerce solution LemonStand has just introduced a handy one-page checkout system.
This news comes after LemonStand's recent unveiling of content blocks, improving the platform's flexibility when it comes to design.
LemonStand's new checkout page is available in five new themes; Slate, Tanto, Hype, Mker, and Coffree, all of which are now available to all LemonStand customers.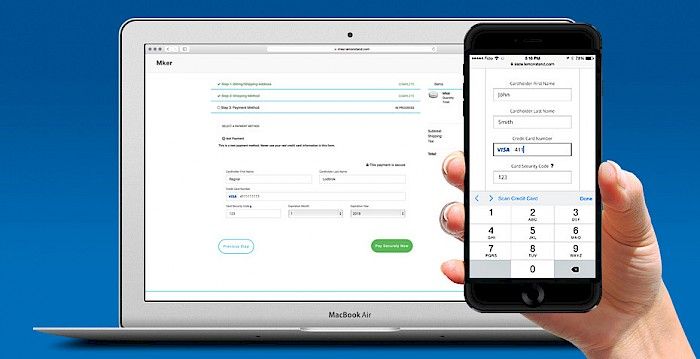 One Page, Three Sections
The benefits of a one-page checkout will be known to most online merchants. It makes the shopping process easier for customers and streamlines the payment process — which is often the most drawn-out part.
LemonStand claims to have taken the following steps with this update:
Instead of presenting all the information on the page at once, we've broken it up into 3 easy sections. Customers can easily progress through each section, and nothing feels overwhelming.
The shipping address mirrors the billing if the checkbox is selected (it is by default).
Your customers can use their web browser's back button, and it will take them through the steps (even though they are all on 1 page).
A payment method and shipping method are selected by default to reduce the needed clicks.
Also, as far as responsive design goes, LemonStand says that they, "paid attention to details, such as invoking the number keypad when the credit card number field is active for mobile devices."
Customization & A/B Testing
LemonStand enables users to customize each of the five themes related to its one-page checkout.
Users can fully customize the CSS to change the design, and there are also some basic options that you can customize right through the editor, some of which are unique to each theme.
LemonStand has encouraged their user base to take advantage of these customization options to not only tweak the design of their checkout pages, but to also implement A/B testing for better conversions. Some wise advice for sure!
Visit the LemonStand blog to find out more about their new checkout system, and check out their website to start your online store today.