LightCMS has announced a major update to its WYSIWYG editor, due for release on July 29th 2014.
This update – labelled as release 2014.8 – is the latest in a flurry of recent LightCMS improvements.
Acquired by NetSuite in 2013, the team behind LightCMS have made no less than four major updates so far this year, with these WYSIWYG editor improvements making up the fifth.
I've been covering those very same updates, coming in the form of LightCMS'  interface changes, security improvements and blogging enhancements, with the latest news being about the new LightCMS Partner Platform.
Now though, LightCMS' busy 2014 continues, with a new WYSIWYG Editor. Let's take a look at what's new.
Revamped & Responsive WYSIWYG Editing
Most noticeably, LightCMS have made some cosmetic changes to their WYSIWYG editor toolbar, giving it a sleeker feel.
In the process, icons and dialogue boxes for Image Manager, Flash Manager, Insert Media, and Document Manager have been revamped. Apart from those design tweaks though, all buttons have remained in familiar positions, so users shouldn't have trouble adjusting.


LightCMS users will be pleased to hear that this new look spreads to mobile devices too.
Previously, HTML-only editing was on offer for mobile device users, until now. There are still a few key features missing – like the file manager and full screen editing mode, but otherwise, the mobile WYSIWYG editor is the same as that found on desktops.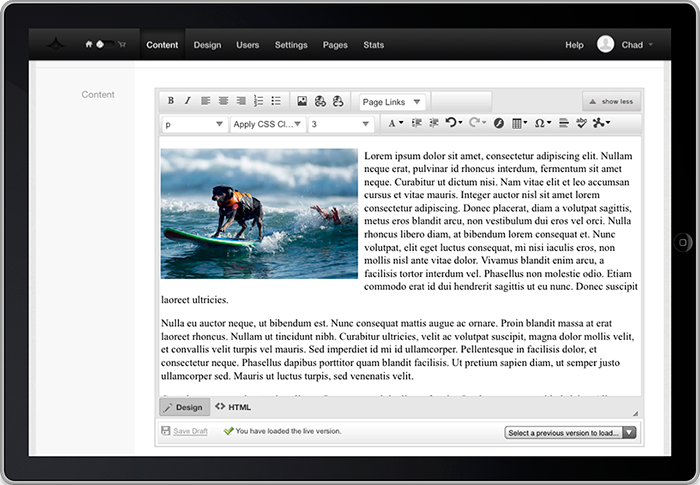 Full Page Editing & Image Properties
Although full page editing isn't supported on mobile devices yet, it is now available for desktop users.
Clicking a new toolbar button (or pressing F11) is all it takes to switch between full screen and traditional editing modes.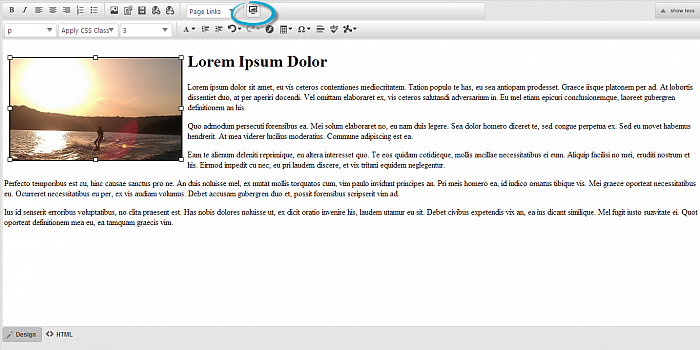 Another key feature within this release is improved control over image properties. The Image, Hyperlink, and Image Map properties dialogue boxes now include a Title text box. When set, the title will be displayed when visitors hover over images with their cursors.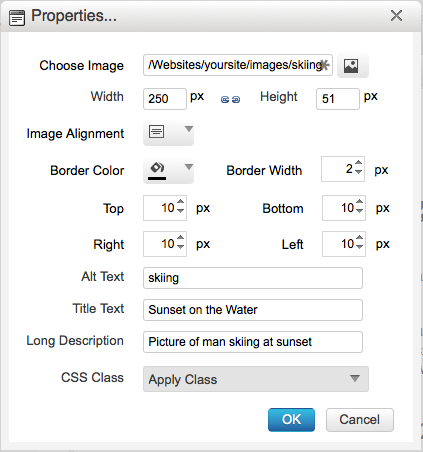 But wait, there's more.
With LightCMS release 2014.8, the LightCMS team have also removed the "Convert to XHTML" content filter from the text editor to allow HTML 5 attributes, and have also made some improvements to the way Stripe payments are taken.
Personally, I'm very much liking the way LightCMS are constantly improving and enhancing their platform with genuinely useful updates. LightCMS users will be happy, although I'm not so sure about LightCMS competitors!
You can read further details and the full release notes on update 2014.8 via the official LightCMS announcement.
To find out more about LightCMS, check out their website.
Also, be sure to explore more of  LightCMS via our CMS Directory.