LightCMS has capped off their 2015 with a small range of updates.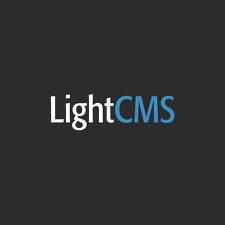 The platform powers over 275,000 websites, and was the 2014 People's Choice Award Winner for Best Cloud CMS for SMB.
This latest update brings about element CSS classes, gallery thumbnails, and a new responsive theme. Here's a closer look.
Thumbnails & A New Theme
LightCMS' image element now includes settings that let you specify the dimensions for image thumbnails. These dimensions are set in the image element settings on the Basic tab.
You can also configure aesthetic settings to do with shadows, hover effects, and much more. It's a minor addition, but it's the type of feature that helps the end result look as unique as possible.
A new theme, titled "Vast", has also been released. It's an ecommerce centric theme, and is available for use on any LightCMS website.
You can use the design as is, or if you're an advanced user you can download the source files and use them as a starting point for a new custom design. It looks quite snazzy, too.
Element CSS Classes
Furthermore, LightCMS has unveiled a new feature for applying a CSS class to a specific element. Each element's advanced tab now includes a custom CSS Class field.
Developers and advanced users will know the value of this update right off the bat. Customization to the finer details of each LightCMS element will now be much easier to implement.
These updates may be relatively small, but LightCMS is a platform that you can depend upon when it comes to regular improvement. Not a month goes by before they announce a set of new features, and I think that's worth commending.
Here's hoping they keep it up throughout 2016.