LightCMS, the winner of the 2014 People's Choice Award for Best Cloud CMS for SMB, is back with some new updates.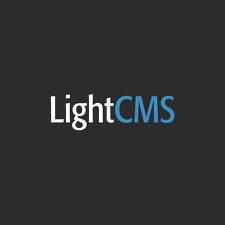 The powerful website builder was chosen for coverage on Website Builders Critic, and continues to improve on a regular basis.
This time, it's in the form of global elements, secure sign in, and a brand new template.
Global Elements
Previously, sharing an element across different pages was a time consuming task. Users needed to set the shareable attribute on the element and then share it on each page individually. Not ideal for large websites.
Now though, with global elements, LightCMS administrators now have the option of sharing an element across pages in a fraction of the time. Global elements are made possible by two new enhancements in this release:
Global ID assigned to each element
Element token
For example, you may want to display the calendar on every page on your site, instead of creating a calendar, setting the shareable attribute, and then manually adding the calendar to every page, all you need to do is create the calendar on one page, retrieve the element's global ID from the element's settings, and then add the token to the template file.
Much easier.
Secure Sign In
Secure sign in means that users sign in over an encrypted connection and that the website's publishpath.com domain is displayed in the URL after sign in. When secure sign in is disabled, the connection is not encrypted and the publishpath.com domain is not displayed.
Before this update, enabling or disabling secure sign in was controlled at the account level by the account owner. Consequently, secure sign in was either enabled or disabled for all sites under that account.
With this release however, secure sign is now controlled at the site level.
A New Responsive Template
This latest LightCMS updated also brngs about a shiny new (and responsive) template.
Given the title of "Theme Flight", this new LightCMS theme is fully responsive and is available for use on any LightCMS website.
You can use this design right out of the box, or download the source code to use as a starting point for your own theme.